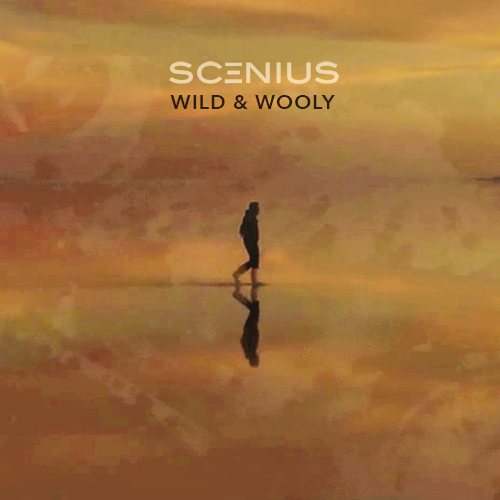 Scenius's first release 'Glass Rain' was poppy but dark. 'Wild & Wooly' is a darker, much darker, sound, although it still has a pop sensibility.
It has that dark synth based post-punk sound – for example early Human League – but the richness of some 80s' synth bands – OMD, Depeche Mode, combined with a certain atmosphere that I can only describe as the bleakness of Joy Division.
And over this is the compelling voice of Fabrice Nau, a voice that is yearning, desolate and haunting. The voice of a true singer. I love the vocals on this song.
What the music and voice combine into is something that is at once modern and retro, 80s' synth pop for now. Something that becomes more compelling the more you listen to it. Something that has both musical and emotional depth. And it's that emotional depth that draws me to the song, and has made me fall head over heels for it.
To describe this as pop seems to be understating quite how musically rich and clever this is. It packs more emotion and depth into its 31/2 minutes than most songs described as pop. In fact my only criticism is that I wanted more of the track, way more (perhaps the digital equivalent of a 12" inch remix, just a thought there).
This is a lovely song with a beauty all of its own. If you are into synth based music this is something you must listen to, although to imply that that it's only of interest to people who like that sort of music is wrong, very wrong. So if you like good music, and this is good, very good, music, you should listen to this.