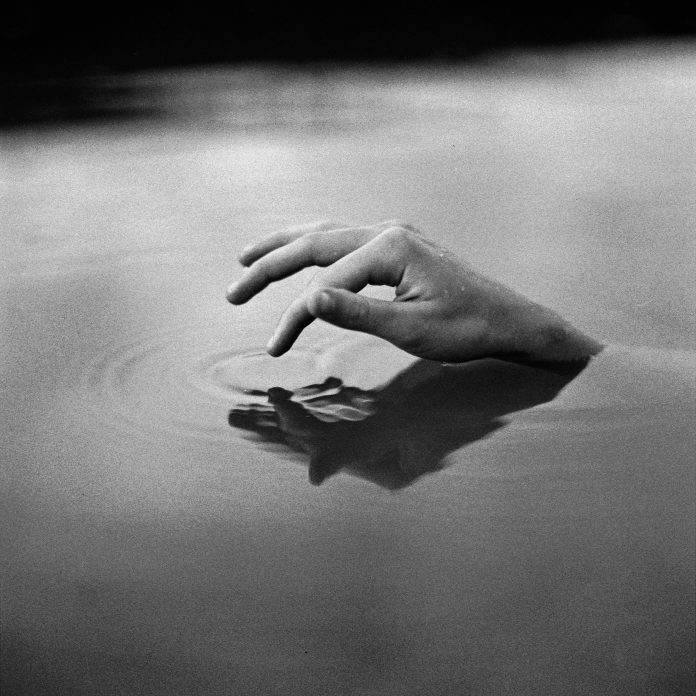 I've never heard of Hull's Slowdaze until an invitation to grab a listen to this release popped into the LSF mailbox. Bloody hell, have I been missing out.
This track is moody, gloriously dark and moody. This track has, and how can you not love a track that includes this, samples of monks chanting. Anyway I'm kind of cutting to the highlights without giving you the rundown on the sound. Well it's kind of Indie and kind of Gothy, has some banging guitar, and has this overwhelming sense of speed that's claustrophobic. After much discussion and repeated listening, my helpful friend and I decided that it sounds like The Rolling Stones – 'Sympathy for the Devil' period, it's more than a little bit dark psych – if they'd discovered Indie and Goth and gone 'hey let's include that sound in our sound'.
And it's full of brilliant touches – the aforementioned monks chanting, a hypnotic drone. In amongst a mix that combines a dark thick electronic sound with a raw chiming guitar. Is it indie rock or pop or electronica or dark pop? Who cares, it's a fabulous song.
Look, this track is a monster. It's both something you can dance to AND rock out to. It's brilliantly put together. And it's atmospheric to the max. Need anything more?
The info
'This song started as a demo way back in 2016 when I had just started making music on my laptop. It begun as a folk style on my guitar, as most of my tracks do, which I then sketched out on the computer. I've always been a big fan of Jose Gonzalez, and I think I had the song 'Far Away' on heavy rotation at the time, from his band Junip. The groove for that song ended up informing me of the direction to take with mine and that inspired the beat. I sampled some ominous monk chants from an old song I found on vinyl, and an old drone from an ambient electronic record from the 60s. The whole song kinda got 80% of the way there back in 2016, but I was missing a chorus and it was still a little sparse arrangement wise, so it sat in a folder on my laptop ever since, until last year when I came across it and decided to finish it off!'
The song was recorded at Young Thugs Studios in York, and mixed at LOFT studios in London. It is the first cut from the upcoming EP of the same name. The new EP will follow 2020s 'Heartlands', and features a collaboration with alternative R&B artist 'Downtown Kayoto'. The 7-track EP was written and recorded in lockdown, covering themes of loneliness, longing, love and transformation. Blending elements of psych, neo-soul, hypnotic breakbeats, vinyl samples and woozy lo-fi synths, Glasshouse Walk is the soundtrack for celebrating otherness. The full EP will be released on June 30th 2022.