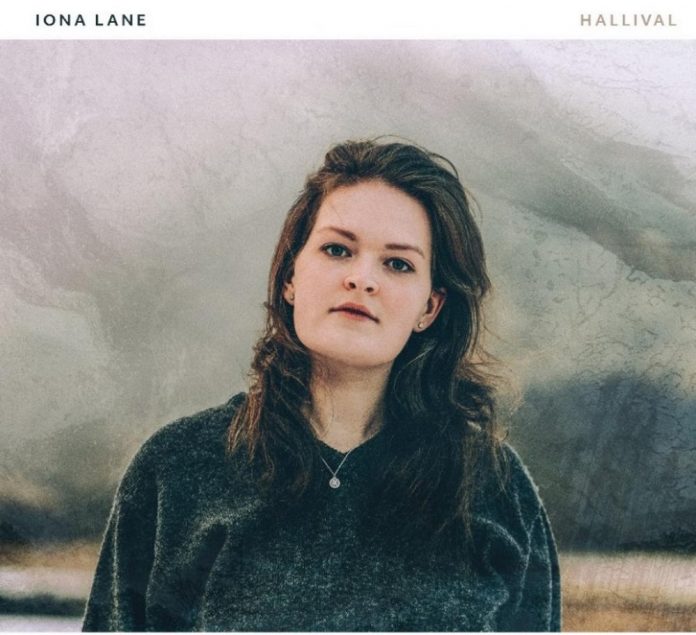 Hallival is the name of a mountain on Scotland's Isle of Rum offering breath-taking views from its summit. It is also the title of the remarkable debut album from Leeds-based and recent graduate of Leeds Conservatoire folk singer songwriter Iona Lane.
Fascinated by folklore and legends from across the UK, Iona's release of all original material has a strong Scottish emphasis and is inspired by natural landscapes, scientific discoveries, equality, human relationships and the supernatural, all bound by a strong sense of place and a love of wild settings – creating something truly special. An album informed by the folk tradition but heading out on its own contemporary journey of exploration.
Born in Lancaster, Iona has lived most of her life in Yorkshire, growing up near Settle in the Yorkshire Dales. She recalls: "Spending my childhood in the Dales was wonderful but pretty much all our family holidays were north of the border when I was a child so I've grown to love the Scottish as well as the English landscape. Although, when I was very young, I remember hating the hills and the walks my parents would take me on. Fast forward fifteen years and now I love it!"
Produced by Andy Bell, 'Hallival' was recorded in the Scottish Highlands at Watercolour Music in April 2020 –overlooking Loch Linnhe and Ben Nevis. Says Iona: "Being surrounded by the environment that inspired a lot of the music was just magical."
While Iona plays guitar and shruti box, she is joined by guest musicians Mia Scott on violin, Louis Berthoud on drums and shells, Sol Edwards on synth and Jay Taylor on double bass, guitar, piano and field organ.
Stand-out track 'Schiehallion' was written after Iona read about the Schiehallion Experiment of 1774 when scientists from the Royal Society used the shape and location of the Grampian mountain to calculate the density of the Earth for the first time. After a summer of calculations on the 'fairy hill of Caledonia', the scientists joined locals for a party in a nearby bothy. The fiddler reportedly got so drunk he ignited his violin and burnt the bothy to the ground! The track features award-winning Scottish musicians Lauren MacColl on fiddle and Rachel Newton on harp. MacColl's wonderfully vibrant fiddle dances around Lane's appealing vocals.
'Schiehallion' is due to be released as a single, with money raised going to conservation charity The John Muir Trust – an organisation that plants and restores woodland on the mountain. www.johnmuirtrust.org/
Funded by Help Musicians UK, Launchpad and Leeds Conservatoire and distributed by Proper Music, 'Hallival' will be showcased on a UK tour with an album launch at Mill Hill Chapel, Leeds on April 8, 2022.
TOUR DATES
25th February – The Grove Folk Club, Leeds
10th March – The Black Swan Folk Club, York*
13th March – The Live Room, Saltaire
26th March – The Met, Bury*
8th April – Mill Hill Chapel, Leeds (album launch)
9th April – The Hall Coffee Shop, Lancaster
16th April – Bunkhouse, Isle of Rum
24th April – The Hug & Pint, Glasgow
12th May – Topic Folk Club, Bradford
17th June – Beverley Fringe Festival
25th June – Green Note, London^
*supporting Lucy Farrell
^ supporting Martin Carthy