This is the debut single from Spanish band SVTIL (and also the lead release from their upcoming debut EP). So why are LSF, a site focussed on music from Yorkshire, reviewing this?
Well, it's partially because SVTIL are an all-female band, and this is released on a female run label – Incantation – the 'focus of which 'will always be to elevate the female voice' – and this something that is important (more information about the label below). And also that the label was co-founded by Martha Phillips of The Elephant Trees. And partially, and much much more importantly, because it's a damn fine record by a damn fine band.
.If, and I have nothing else to go on, this song is an indication of what SVTIL does; then they play alternative rock with intricate ringing guitar lines that weave their magic over a bassline that really hits the spot, and solid and inventive drums. And really great vocals.
'Hmm' I hear you mutter under your breath, 'Is there anything else?'. Well, yes, and this is the thing that makes this track great, it has an edge of grunge, and a dose of pop. The pop comes from a tune that bores it's way into your head, and a beat makes you want to dance like crazy, singing along. You get the picture? This is one catchy song.
Actually there is something else, and it's one of my rather strange thoughts, but if you took out the intricate weaving guitar and replaced it with something more 'straight forward' it would almost sound like one of those 'poppy rock' tracks from the 80s'. It is a strange thought, and one you may not agree with, but then again I get these from time to time as you may know. This isn't a criticism because it's a reflection of the fact that this has a tune to die for. And, like me, you may also hear at times something of a hint of U2 in there; it's that tumbling waterfall of guitar and throbbing bass.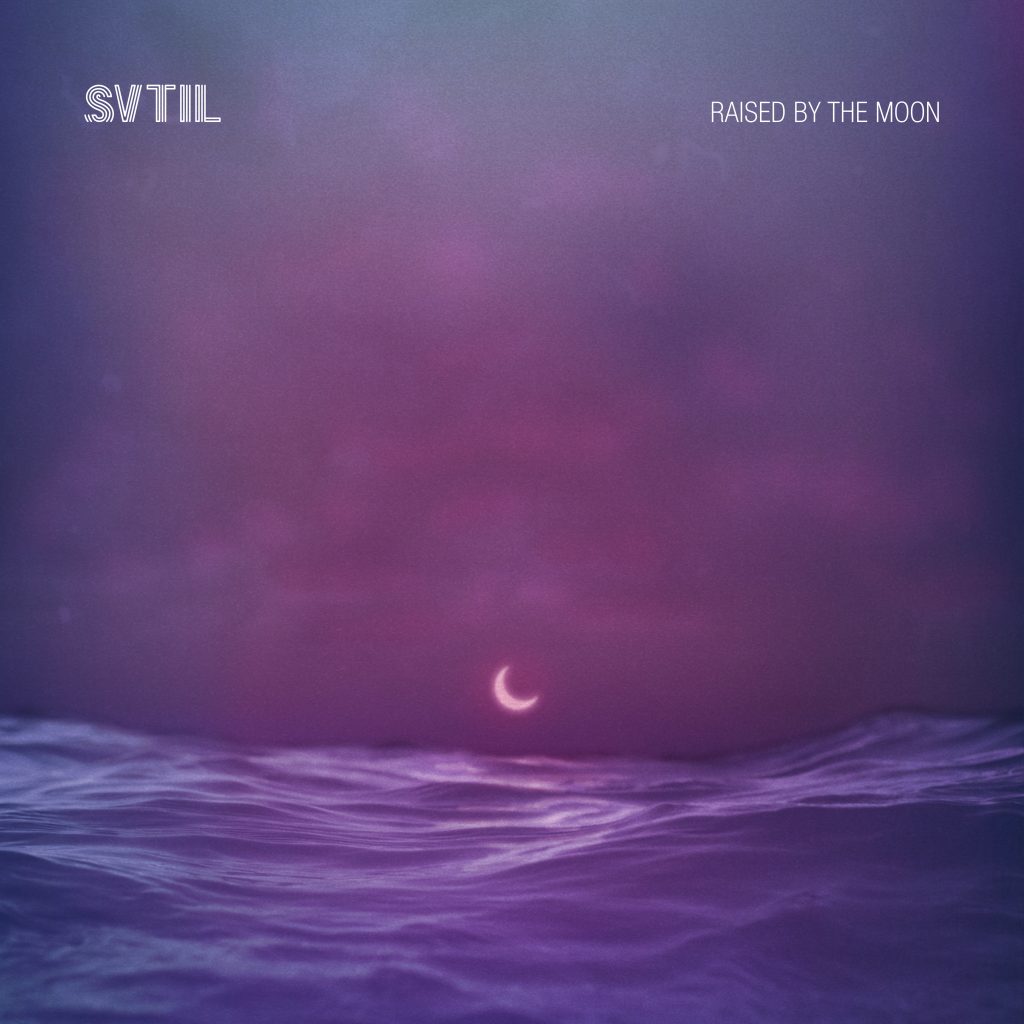 And the more I listen to the song the more I find myself listening to the words. I find them captivating, and compelling – the words tumble out in short phrases that make sense when you take them as a whole but don't tell a straightforward story taken individually phrase by phrase. The band explain that the song 'is about dreams, the ones you keep to yourself and only voice out loud alone at night. It plays with the fear that people will dismiss them and the rage you feel when something that important to you gets treated like a joke.
The moon is a huge inspiration for us, so we used it as a way to represent our dreams, believing even if we don't see it, they have a huge impact on our lives and deep down know our dreams will come true.
Also night time is where a huge part of our lyrics are written if not all of them, so is a safe
space where only the writer, the moon and their feelings are present with no one there
to judge'.
.
But enough of me picking this apart because we can all do that to a song, can't we? And ultimately the individual elements of sound aren't important. It's what it sounds like as a whole that's important. And, in a song where the words are clearly important, they are good.
'Raised By The Moon' is a fantastic song that is compelling musically and lyrically, It is at once both a song to dance to, and has a complexity musically and lyrically that means you can sit down and listen to it. Actually in my case I can sit and listen to it on repeat without the slightest sign of boredom setting in; there's always something new to hear. And that tune is horribly addictive.
This is an incredibly impressive debut single, frankly I'm holding my breath until the EP comes out.
The info
SVTIL
Spanish three-piece SVTIL have been gathering momentum after playing shows across Europe and beyond. Paula (Vocals, Guitar), Nerea (Bass) and Cris (Drums) have toured their distinctive sound through Barcelona, Valencia, Tarragona and London.
'The music scene for our band is pretty challenging, the majority of indie music consumed here is in Spanish not English. Our sound doesn't fit with the wave of indie that is made here and with the big indie bands in Spain that float towards a different type of indie music.
Since the beginning we always thought our music would fit better in the British music scene. Our influences and the larger part of music we listen to are from there and we've always been drawn to the UK music scene.
We had the pleasure of playing a gig in London last year with The Elephant Trees and people were welcoming our sound. We have this opportunity thanks to other indie Spanish bands that have opened the door in the UK for bands like us. We are so excited to be working with Natasha and Martha (of Incantation), it means so much that they can see the potential in our music and want to support us'.
http://www.facebook.com/svtilband/
http://www.instagram.com/svtilband
Incantation
Through times of uncertainty, inspiration is needed to guide and support the music industry and the challenges it now faces. Sounds, movements and downright talent is being lost in the current landslide of chaos, however, through the grit, is an outstretched arm ready to pull artists out of the rubble.
Founded and fronted by Martha Phillips and Natasha Arciniega, a pair that encapsulate all things independence, DIY, and womanhood. The Elephant Trees frontwoman and manager are heading a new platform that encompasses diversity and freedom of creativity.
Introducing Incantation, a grassroots label for grassroots artists looking to develop themselves in the ever-competitive world of music. A brand-new female-ran imprint that nurtures emerging artists and guides them through the wilderness of artist development, copyright and music ownership, content strategy, performance and releasing, the latter of which will be supported by Horus and Anara Publishing.
Starting the label in the middle of a pandemic truly represents Incantation's ethics; standing up in adversity to showcase their beliefs and undeniably good music.
"In truth, we are very privileged to still be releasing music right now, a lot of our friends' bands have not been so fortunate, or the opportunities are no longer there, or financially it isn't possible. It's been a struggle, but we have learnt a lot and that essentially is what we want this label to become, a home for the grassroots music in Manchester and beyond that is fighting to be heard. We have a lot of skills in music production, songwriting, design and content production – Natasha brings with her all this management knowledge, and really knows how to pull together a campaign, but really we just love music and want to support our friends to keep releasing and build a community here, that women and the LGBTQ+ community can feel part of. The focus of the label will always be to elevate the female voice." – Martha
Releases so far have come from 'Ashleigh', who amassed over 10,000 streams on her debut single in a month, re:tract feat. Martha, who's track together got radio play on Huw Stephens BBC Intro show and the SVTL release.
Incantation offers support from all corners, from Artist Development (image, songwriting, production, mixing, mastering) to campaign & social media strategies and content production. They want to support any artist or client who works with them in achieving their goals – and they offer everything they need to make that happen in one place.
They have huge plans for Incantation including a recording studio space where their artists can record, creative and be inspired. They are currently enquiring for financial investment for 2021/22
For further information contact: incantation.hola@gmail.com
Keep up to date with Incantation here: https://www.instagram.com/incantationrecords/