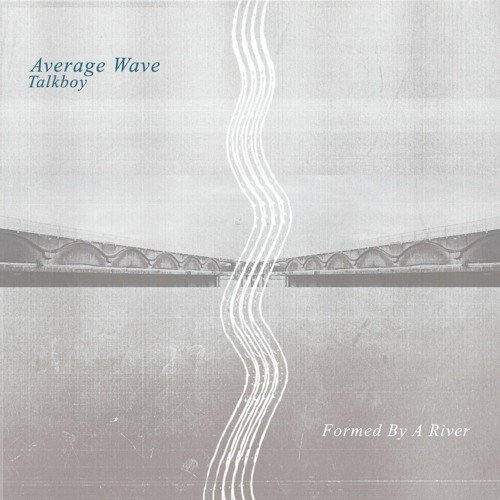 This Talkboy song is from the charity compilation Formed By A River Volume 2 (read more about that).
I'm somewhat ashamed to say that this is the first thing I've ever heard by the band. In my defence there is so much music out there that I just don't have the time to listen to every band. This review however rights that wrong.
While you might describe this broadly as Indie – or within some sort of indie sound framework – the fact is that there's a lot more to this than 'an indie song'. It's so full of clever and inventive things that it becomes something entirely different.
My helpful friend – to whom I am very grateful – described this as a cross between top level indie and The Divine Comedy with a dash of The Smiths. It has that indie structure with a tune to die for and things you just don't expect, that come out of nowhere. This includes – the atmospheric intro with delicate guitar, the distinctly retro keyboards that pop up occasionally, the multi-layered vocal only section that serves as 'the dropout' before it revs up into a blasting finale. In fact it has something of an alt-rock quiet/loud thing going on.
This is all sounding somewhat awkward and this is because I can't really place it genre-wise. This is not a bad thing, it's just that it threw my initial plan of doing a simple review based on the fact that this is a great indie song completely out of the window.
So let's stick with 'a fantastic song that is inventive sonically with a hint of indie somewhere in there'. I feel a lot better with that. And yes, within that broad description there are still hints of The Divine Comedy with a dash of The Smiths..
This inventive and unexpected sound wouldn't work unless the band were musically able; and yes they are, they're far more than able. They switch between feels seamlessly and brilliantly. The vocals are pure joy – going from one feel to another and yet still hanging together.
This, people, is glorious, go listen, go listen, repeatedly, you'll never tire of this.
The info
The band say: "Before Talkboy, we had two separate projects: Kell and Wes. 'Average Wave' was one of the first songs that we wrote in Wes, which was used in Talkboy because we felt it could be elaborated and taken to a new level within our newfound setting. The essence of this piece well and truly flows through everything we have done in the past, and everything we are currently doing right now. Having the opportunity to showcase it on this compilation is a real treat for us."