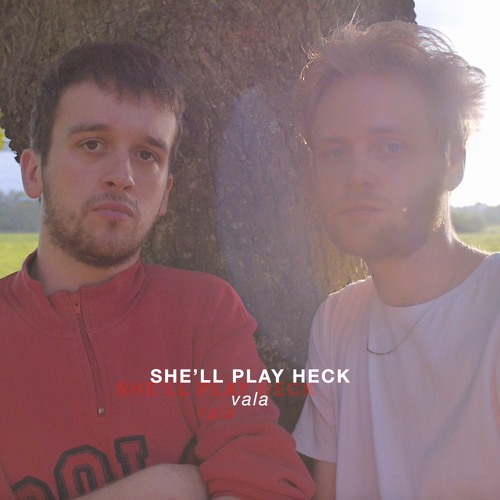 So not only do we have the thrill of a new Vala release, but this comes with news that this is the lead single release from their upcoming EP 'Swimming Kit'. And if this is sign of the sounds on the the EP, then boy are we in for a treat.
I'm not going to say 'well this is a different sound for Vala'. It is, but they have a tendency to surprise you with a new sound, a new feel, with nearly every release. The excitement is finding out what they have done this time.
And this time, they've taken their indie-ish sound and taken it in a kind of Strokes, Tame Impala kind of way. I might also add that there's something of a Killers feel. There's something of what I'm going to call an electro-indie-pop feel. There are some very definitely retro sounding keyboards in there – and I love retro sounding keyboards. But the thing that is still there, and very much part of the band's trademark, is a great tune. And it's high in what I'm going to call pop-sensibility. So yes, there's an unmistakable indie-pop feel but it's more poppy than indie – even with the rip-roaring guitar that sneaks in, that's such a joy.
The other thing that is very much Vala is to throw in something that comes from way back. And here that's an 80s' electro feel. Every time I listen to it, there's something nagging at the back of my head about a band from then it reminds me of, but it has never so far managed to get to the front of my head.
It's brilliantly put together, played, and the slighted fx'ed vocals are fab. But then again you'd expect that from Vala.
Enough of my ramblings, this is a fantastic poppy feel good song. Dance to it, listen to it, it's your choice. Whatever you choose, this is one for all of us when we need a great pop song, and we all need that, don't we?
The info
After receiving support from BBC Introducing in Manchester and Amazing Radio for their previous two singles (Say You Want It (That Way) and Only One) Vala doubled down in their makeshift home studio and got to work on the Swimming Kit EP. Entirely self produced and inspired by The Strokes, Tame Impala and the prospect of staying indoors for the foreseeable future, it was then mastered by friend, housemate and long term collaborator Mathieu Garcia (who's recent work with Ellysse Mason has been featured on BBC Radio 1).
'She'll Play Heck' is the first cut from the EP and was written safe in the knowledge that it wouldn't have to be performed live any time soon.
Vala are:
Joe Knowles – Vocals, guitar
Matt Hill – Drums, backing vocals
Tom Wynne – Bass
George Hill – Guitar