Window Seat is a new project from Sam (the drummer from DENSE and Mondo Bizarre) and Jacob (Ex-Muffin and now in Pop Vulture). The two of them are friends and have been writing and playing music together since they met in 2016.
I'm going to say, right at the top, that 'Out of Touch' is absolutely fantastic. I've had it for a while now and as time has gone by I've grown to love it more and more, and I've found new things in it every time I listen to it. And that's something, as you may know, I really love in a song.
The thing is that, I now feel my original thoughts about it are to some degree wrong (see below). One of the benefits of having something around for a while I guess. The duo describe their sound as 'melancholic indietronica'. Melancholic is obvious, and the track is. But 'indietronica' is open to interpretation. So what does it sound like? My take on it – which differs from how I first heard it = is that somewhere in there, there are sounds and feels that perhaps you might get in DENSE, Mondo Bizarre and Muffin. Not in a hit you in the face kind of way but subtly and quietly.
In order for you to understand what I'm about to say you need to know that this song is one of those songs that has builds, it builds and changes. And I can't take any credit – or that matter blame – for this as it comes mainly from one of my helpful friends (not the usual helpful friend). They said that at points it sounds like 'Radiohead playing Crosby, Stills and Nash' and then at others 'Radiohead playing a King Crimson song, partly an older King Crimson song and then a much later one', with – and this is me – hints of psychedelic jazz-rock and dream pop.
So what this means is that in the quieter bits it has beautiful vocal harmonies over slightly warped guitar, and then as it builds – gradually and quietly – it becomes more dreamy, then kind of jazzy psychedelic rock.
I realise that this may be or, more likely may not be, helpful to you. But one thing you need to know and understand is that their sound is atmospheric, layers of atmospheric sounds. The song is about the lockdown and how it makes people feel. The sound reflects that – it's hazy, and the builds reflect that sense of 'not knowing what day it is or where we're going' that I think we've all experienced as days blend into each other. But somehow the lighter sections offer a sense of calm, a feeling that there's refuge from the shit, at least musically, as the words don't do that. The words speak of 'being on my island' and 'get dressed, stop crying'.So although about a particular time and thing, the words for me could be applied to any situation where you're in a situation that is not of your making, when you just can't do anything but be on your own, feeling desperate.
But it does this with such a musical beauty that you feel uplifted by the song, you just can't help but to be taken by the music. It is intimate yet at the same time huge, it sounds quiet even when it's loud, it's layered and dense yet at the same time it has space and simplicity. It's put together so well, technically you can't fault it, but at the same time this is all about feel and atmosphere, the production never overwhelms that, it helps it.
This is an incredibly impressive first release from the duo. It's beautiful – musically, in feel and atmosphere, and in the way it's put together. They hint that they have more on the way and I, for one, am looking forward to hearing more.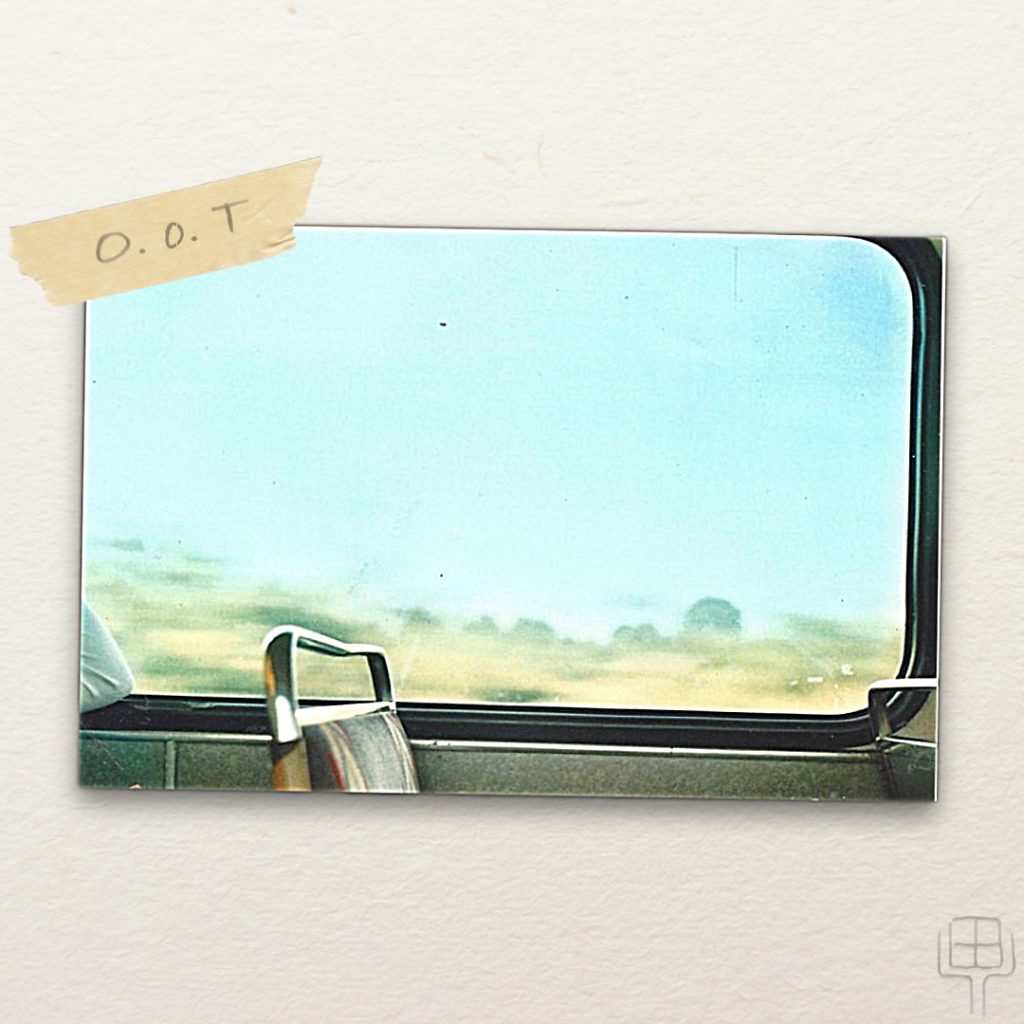 What I originally thought when Sam asked me for my thoughts – 'what I'd label this as is hard – weirdly, or perhaps not so weirdly, it kinda has some elements of DENSE and Mondo Bizarre plus something of an alt-folk thing at points as well as something I might call indie, specifically indie-pop, plus something which kinda falls into the progressive jazz-rock sound. This had me running to my vinyl collection as it reminded me of some progressive jazz-rock I have, I failed to identify exactly what at the time but as I'm writing this listening to it I now know what it kind of reminded me of – and that is King Crimson (a mix of early and later King Crimson). That guitar is very Fripp – both the picked section and the big swell. The opening section is very prog – it's the vocals and the guitar feel. That perhaps is not that surprising as I always found Muffin to be quite prog'.
So yes, there are some things I'm still sticking with, but not others. Strange how what you think about a song changes over time isn't it?
The info
Window Seat is a project born through a number of factors; two best friends, an unusual abundance of time from the usual daily lives as a result of the pandemic, and a shared love of producing meaningful music from their own home in Hyde Park, Leeds.
Sam and Jacob have been writing music together from the first day they met in 2016 in various bands and groups, and Window Seat sees the duo exercising a musical and emotional muscle that they have been wanting to create for some time.
'Being as close as we are and the circumstances in which we met, we make music together as much as we talk about our everyday lives. This project sort of combines those two elements and allows us to express ourselves in a medium we both understand. The lyrics have a poignant specificity to ourselves and our own issues and struggles, yet we want them to have the poignant simplicity to speak for anyone and their own battles that they face in life. We want our music to resonate with people and offer a sense of comforting familiarity that we ourselves so often find in our favourite songs.'
Although the duo's tracks are heavily laden with interlocking melodies and various atmospheric textures, the duo write, create, record and mix all of these sounds themselves in their own home and are constantly working on new material to release in what is an unsettling time for the music industry.
'We always want to make sure we have full control over the sounds and songs that we create; being your own producers adds a new element of consideration over the music which although can be challenging at times, we hope adds a further dimension of detail to our tracks which we hope people can hear'.
https://www.facebook.com/sitatthewindowseat
https://www.instagram.com/sitatthewindowseat/