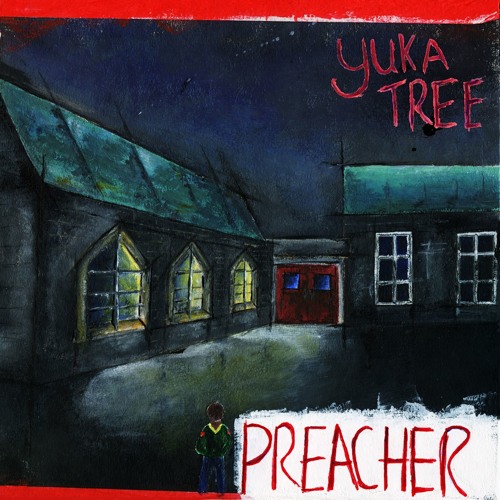 Yuka Tree play what they describe as 'Plant Punk' what this sounds like is dirty, fucking dirty, garage-y punk with an indie edge. Although there's a bit of the 'music reviewer' in me that wants to add that it has something of a slight Cramps sound in there (sorry, couldn't resist that urge).
This track ticks all all the boxes for a riotous dancefloor – pounding drums, dirty guitars to die for, a bass that throbs away. But while it does that there's a tune there, a tune that is going to insert itself into your head and just stick there. And it's ragged and loose, on the edge of falling apart. It sounds as though it's been recorded during an all night rehearsal session with the band barely holding it together. And this people is just how music like this should sound.
I love music like this, it has a spirit to it that is full of a band playing what they like, because they love it too. It's just fucking wonderful, nothing else more to say. Go listen.
The info
Yuka Tree are a new indie-punk, or in their terms, 'Plant Punk', band based in the north of England. Individually hailing from Manchester, Leeds, London, Stoke & Sheffield, the band met while working at Manchester's legendary Indie nightclub, 42nd Street, and now release their first single via the new "sister" record label to the club, Manchester's 42's Records.
The 5-piece played their first show in Feb '19 to a sold-out Jimmy's Manchester supporting The Clause. They spent 2019 writing and developing an in-your-face, yet grippingly melodic live set, with gigs including a support on the band LIFE's recent UK tour.
Recorded with Fat White Family producer Jack Howorth alongside Stephen Harrison, Yuka Tree's debut single 'Preacher' boasts original cover art by the bands bassist Joe and is described by lyricist / front man Kieran Breese as "a call for free thinking, self-expression and a healthy critical attitude towards authority and social norms. We still see people marginalised, discredited and abused for the lives they want to live. We're told to be 'successful' or 'normal' your life must go a certain way, get a certain kind of job, have kids and get married. The song questions social pressures. Don't do something because someone else wants you to, do whatever you want to do with your life. Express your creativity, gender or faith, in the way you want to."
Facebook: https://www.facebook.com/yukatreeband/