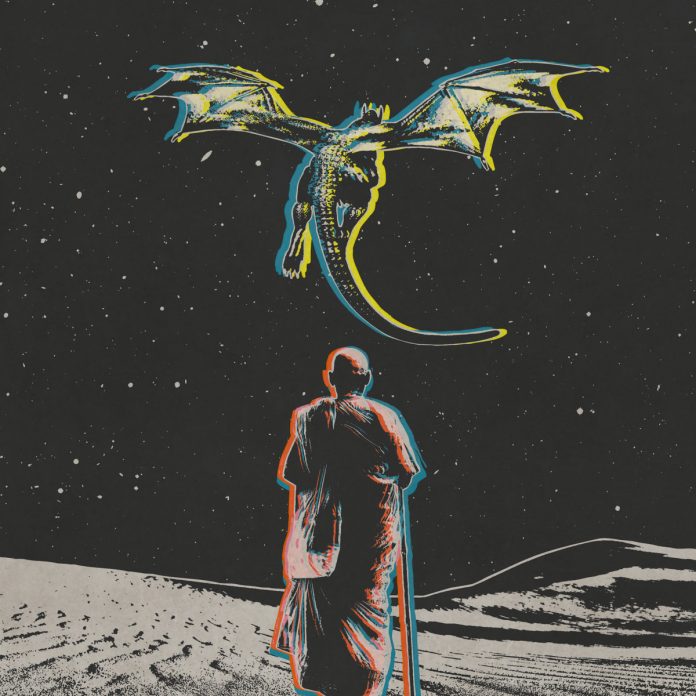 How to describe this single from Yutaniii? Well, my helpful friend could only say 'bloody hell, that's, that's, …'. I will try a little harder; it has something of a post-hardcore sound, it reminds me of some of the more freaky Hawkwind tracks, it bears a connection sonically to psych garage/punk and noise-rock, and it has more than a hint of early Here & Now. Or to put it more succinctly It's a gloriously menacing track that defies any attempt to stuff it into any sort of niche.
It's full of grinding sounds that come from the depths of hell, and a vocal that proclaims loudhailer style. This is until, and inexplicably, it breaks out into a passage of extremely tuneful space-rock. But hey, who the fuck cares, it's all part of the joy.
Even the band don't seem to want to enlighten us with a snappy descriptive phrase to give us some help. All they say is 'What do you get when you cross a love for sci fi and horror, an overwhelming sense of existential dread, and 5 musicians from Leeds?'. This is undoubtedly true, but…
The thing is, and I can't for the life of me say exactly why, I love it. I love music that seemingly comes from a place of chaos, that makes no sense musically but triggers that bit of your head that says this is music for me. It connects with you on some primaeval level And this does that.
This is glorious, fucking glorious.