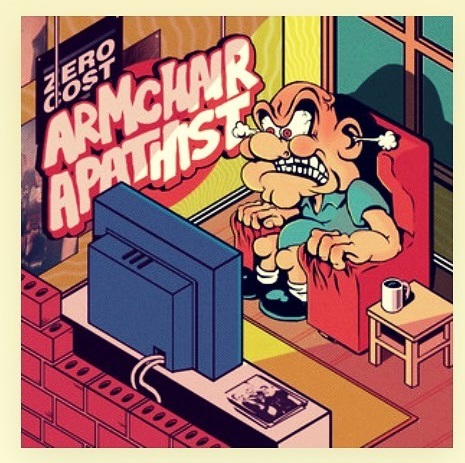 And now for something on the raucous side from Hull based melodic punk power trio Zero Cost.
'Melodic punk power trio' is a bit of a mouthful so let's decode that. What we're talking about here is that it's punky, yes, but it's also tinged with something of a Metal sound. And when I say Metal I mean, and you have to bear in mind that I come with older ears, kind of NWOBHM. There's something very Saxon about the short, sharp and biting guitar break.
Lyrically as far as I can tell it's about the person who just works, wants the pleasures of life – clean sheets are one of those things – and doesn't let anything else impinge on their life. This is in fact, what I'm going to describe, as a pretty perfect subject for a punk song. It's really kind of old-style punk. And this is what it should be.
So that's the basics, but what does it feel like? It feels like a punk song should feel. Energy, raucousness, rawness. Great guitars, breakneck drumming and a great punk vocal. Three minutes of utter joy.
Play this loud people, very very loud, loud as you dare.