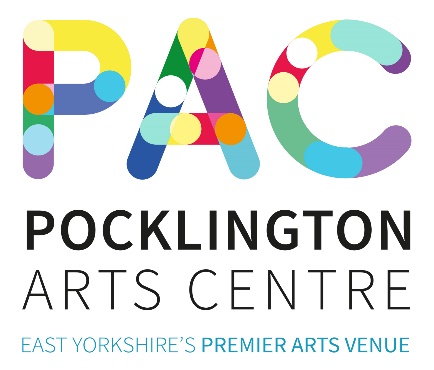 This covers music events only; for other events please visit the PAC website
2021
Women In Rock
Friday 29 October, 8pm
Tickets £20.00
Since 2016, Women In Rock have been wowing audiences across the UK & Europe with their high-energy performances. Featuring soaring vocals, choreography, audience interaction, striking costumes and backed by a band of world-class musicians, Women In Rock has built a reputation as the leading rock show around. Having performed to audiences of up to 120,000, these women are ready to take you on a spectacular journey through five decades of female rock leaving you cheering for more. Featuring the songs of Cher, Blondie, Janis Joplin, Republica, Belinda Carlisle, Bonnie Tyler, P!nk, Suzi Quatro, Tina Turner & many more. Women In Rock are guaranteed to get you on your feet. Grab your tickets and let's get ready to sing, dance and ROCK! Please note this event is now taking place on a rescheduled date, as listed, with all original tickets remaining valid.
Ben Caplan
Thursday 11 November, 8pm
Tickets £12.00 advance, £14.00 on the door
Combining timeless melodies with a contemporary folk-rock twist, singer-songwriter Ben Caplan is both the roar of the hurricane and the eye of the storm. He has an uncanny ability to channel both wild abandon and quiet introspection. For the ten-year anniversary of his first release, he has recorded a retrospective collection of stripped back re-interpretations of songs from across his catalogue. The album, 'Recollection', will be released in October of 2021 followed by an extensive European and Canadian tour. Support by the award-winning Gabrielle Papillon.
Acoustic Blues & Roots Weekend
Friday 19, Saturday 20 and Sunday 21 November
Tickets £165.00 (Weekend), £35.00 (Friday only), £85 (Saturday only including concert) & £12 (Saturday concert only)
Michael Messer and legendary guitarist Robbie McIntosh will lead a weekend of guitar and slide-guitar tuition plus jam sessions, student performances, and a very special Saturday night concert. Robbie is one of the finest guitarists of his, or any generation and has legendary status among his fellow musicians. He has worked with the likes of Sir Paul McCartney, The Pretenders, Sir Tom Jones, John Mayer, Norah Jones, Paul Carrack and has played many of the world's top festivals and venues, as well as making numerous TV and radio appearances. Michael has earned a well-known reputation as a virtuoso slide guitarist, singer, and blues innovator. Throughout his 40-year career, Michael's music has remained individual and contemporary. His stunning slide guitar playing and superb vocals ooze authenticity and integrity, and his use of turntables in the Second Mind Band marked him as one of the trailblazers of the 21st century blues sound.
Acoustic Blues House Party Ft – Michael Messer and Robbie McIntosh plus special guests
Saturday 20 November, 8pm.
Tickets £12.00
Enjoy an evening immersed in the blues with two of the world's finest guitarists. Robbie McIntosh has played with Sir Paul McCartney, Pretenders, Norah Jones, Mark Knopfler, John Mayer and many other great artists. Michael Messer is an award winning musician whose reputation as an innovator of the blues and master of slide guitar is well known. Together and with some special guests, they will present an evening of memorable acoustic blues & roots music.
Martyn Joseph
Thursday 2 December, 8pm
Tickets £18.00
Hailed as "The Welsh Springsteen" singer-songwriter Martyn Joseph was awarded a "Wales Folk Award" in April 2019 for "Here Come The Young", the title track of his most recent album, and in 2018 was honoured with a "Spirit of Folk" Award by Folk Alliance International in Kansas, USA. Compared to Bruce Springsteen, John Mayer, Bruce Cockburn and Dave Matthews, he has created his own style and reputation as a mesmerizing live performer. Please note this event is now taking place on a rescheduled date, as listed, with all original tickets remaining valid.
2022
Teddy Thompson
Saturday 22 January, 8pm
Tickets £20.00
Called 'one of the most gifted singer-songwriters of his generation' by The New York Times, singer-songwriter Teddy Thompson is famously the son of singer-songwriters Richard and Linda Thompson. As a kid, he listened to early rock 'n' roll and country music exclusively, resulting in a unique voice that is at once rock and country, then pop and folk. He has released five albums to critical acclaim, contributed to the soundtrack of Golden Globe and BAFTA-winning film Brokeback Mountain, has collaborated with Rufus and Martha Wainwright, and recorded two songs for the soundtrack to the Leonard Cohen tribute I'm Your Man. Support from Roseanne Reid – the daughter of The Proclaimers' Craig Reid. Please note this event is now taking place on a rescheduled date, as listed, with all original tickets remaining valid.
The Shires – Acoustic
Wednesday 26 January, 8pm
SOLD OUT
Andy Fairweather Low
Friday 11 February, 8pm
Tickets £25.00
Legendary Andy Fairweather Low first came to prominence as the lead singer in Amen Corner. The '60s saw them clock up hit after pop hit. Songs such as 'Bend Me Shape Me', 'Hello Suzy', '(If Paradise is) Half As Nice' are internationally remembered to this day. He has worked with such luminaries as Eric Clapton, George Harrison, Bob Dylan, Emmylou Harris, Jimi Hendrix, The Band, Elton John, Bill Wyman, and Sheryl Crow plus hundreds more. If you just remember Andy's early work and major solo hits such as 'Wide Eyed And Legless', you're in for a treat.
The Delines
Tuesday 15 February, 7pm
Tickets £20.00
Country-soul outfit, The Delines come to PAC as part of a European tour in February 2022 with support from Jerry Joseph. The Delines sold out their last UK tour and will be returning with new material for this special date with the full line up. The band hails from Portland, Oregon where they have been working on new material over the past months before the lockdown, which is set to be finished shortly. Look forward to new songs and older classics from their previous albums. Please note this event is now taking place on a rescheduled date, as listed, with all original tickets remaining valid.
Herman's Hermits
Sunday 20 February, 8pm
Tickets £27.00
Herman's Hermits are one of the biggest selling bands of the 60's, not just in the UK, but around the world. From their early beginnings in Manchester in 1964, the band have chalked up 23 Hit Singles, 10 Hit Albums, appeared in three major movies and to date they have sold in excess of 75 Million records worldwide. Hits include, There's A Kind Of Hush, Silhouettes, Can't You Hear My Heart Beat, Wonderful World, A Must To Avoid, & Mrs Brown You've Gotta Lovely Daughter. Enjoy an evening of nostalgia, song and laughter, plus all their Hits brought to life. Please note this event is now taking place on a rescheduled date, as listed, with all original tickets remaining valid.
TOYAH
Thursday 3 March, 8pm
Tickets £25.00
A unique chance to experience Toyah up close and personal with a show that has a lively cinematic sound using Toyah's vocals/ keyboards/ stand-up bass and storytelling. Featuring her beloved hit singles and classic songs, alongside stories from her colourful, forty-year career. Toyah will perform stunning arrangements of hits including It's A Mystery, Thunder In The Mountains, I Want To Be Free and Good Morning Universe alongside modern day classics such as Sensational and Dance In The Hurricane. Toyah's brand new album 'Posh Pop' will be released this autumn and she can currently be seen in her hugely popular Sunday Lunch videos which have amassed viewing figures of over 10million with her husband Robert Fripp.
John Smith
Tuesday 5 April, 8pm
Tickets £15.00
Raised by the Devon seaside and making his bones in the bars and clubs of Liverpool, John has released five albums with over 40 million Spotify streams. He has played to audiences all over the world in living rooms, festival tents and sold-out concert halls. He is a genuine inquisitive truth-seeker, devoted song interpreter, and enchanting writer. As a session musician, he has played guitar with artists as diverse as Joan Baez, David Gray, Joe Henry, Lianne La Havas, and Tom Jones. His latest album, The Fray, was released to critical acclaim in March 2021. Please note this event is now taking place on a rescheduled date, as listed, with all original tickets remaining valid.
Beth Nielsen Chapman
Wednesday 20 April, 8pm
SOLD OUT
The Animals
Friday 29 April, 8pm
Tickets £32.50
The Animals were one of the most iconic pop, rhythm and blues bands of the 1960's.
With over 20 Global Top Ten Hits, including "We Gotta Get Out Of This Place", "Don't Bring Me Down", "Baby, Let Me Take You Home", "Don't Let Me Be Misunderstood" and their multi-million selling anthem "House Of The Rising Sun", they remain a seminal rhythm and blues band who still commands great respect. Featuring two original Members, founding member John Steel on Drums and Mickey Gallagher, who replaced Alan Price in 1965 on keyboards. Now on their Farewell Tour with special guest Maggie Bell – hear all the hits and more from this legendary group.
Steeleye Span
Thursday 5 May, 8pm.
SOLD OUT
For Steeleye Span 1970 would mark a major milestone. The band released their debut album Hark The Village Wait, a record that would not only launch one of the most enduring stories in the folk world and beyond but also come to influence further generations of artists. Five decades on and the band, led by the iconic vocals of Maddy Prior, and with a seven-piece line-up featuring some of the most skilled musicians on the UK folk scene, their 50th anniversary tour will be a celebration of the key tracks from that famous album as well as favourites and gems from their long and famous career. Please note this event is now taking place on a rescheduled date, as listed, with all original tickets remaining valid.
Catrin Finch & Seckou Keita
Saturday 21 May, 7.30pm
Tickets £22.00
This sublime, critically acclaimed and multi award-winning collaboration between two adventurous virtuoso musicians – Welsh harpist Catrin Finch and Senegalese kora player Seckou Keita – delivers a stunning exhibition of world-class musicianship. Following the success of their debut release Clychau Dibonback in 2013, their long-awaited second album SOAR launched in April 2018, followed by major UK tours in spring and autumn of 2018. Entrancing, mesmerising, intricate and ethereal, this is remarkable music and a thrilling live experience. Please note this event is now taking place on a rescheduled date, as listed, with all original tickets remaining valid.
The Felice Brothers
Thursday 23 June, 8pm
Tickets £20.00
The Felice Brothers' distinct brand of song-writing and lawless sound has earned them comparisons to Neil Young, Bob Dylan and James Brown. Self-taught musicians Ian and James Felice began playing subway platforms and sidewalks in NYC, in 2006, and have gone on to release nine albums of original songs and to tour extensively throughout the world. Following the release of Life in the Dark, they served as the backing band for Conor Oberst's 2017 release Salutations and subsequent tour. Their album 'Undress' was released last year to critical acclaim and they will be performing songs from this and their extensive back catalogue accompanied by Will Lawrence (drums) and Jesske Hume (bass). Please note this event is now taking place on a rescheduled date, as listed, with all original tickets remaining valid.
Loudon Wainwright III
Wednesday 7 September, 7.30pm
Tickets £44.00
For the past 52 years, Loudon has carved out a distinguished career as one of our most original singer-songwriters, a six-string diarist with material that is by turns, tongue-in-cheek, tender, sarcastic, heart-wrenching and always deeply personal. Along the way, he's released over 20 albums, won a Grammy, acted in film and TV, and had his songs recorded by artists including Johnny Cash, Mose Allison, Bonnie Raitt, and his own son, Rufus Wainwright. In October of 2020 Loudon unveiled the album "I'd Rather Lead A Band" in which he is featured as a vocalist with Vince Giordano and The Nighthawks. In 2015 Loudon Wainwright received a Lifetime Achievement Award at the BBC Radio 2 Folk Awards in Cardiff. Please note this show will now be Loudon, solo, and not feature Suzzy Roche and Lucy Wainwright Roche due to a scheduling conflict. This show is taking place on a rescheduled date, as listed, with all original tickets remaining valid.
Pocklington Arts Centre
22-24 Market Place
Pocklington, York
Tickets and further information – including non-musical events – can be found at their website: https://www.pocklingtonartscentre.co.uk