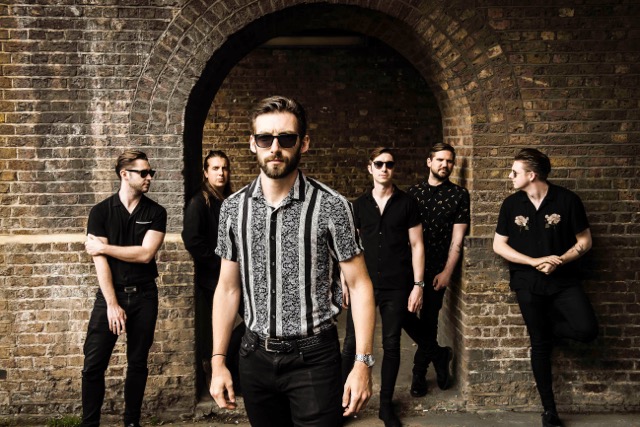 Modern Sky will be releasing the debut album by Red Rum Club in 2019, of which you can listen the debut single 'Honey'here:
The track was premiered by Chris Hawkins on BBC 6 Music, who said of the track: "it's a scorcher this… Those trumpets! It's an epic guitar banger with brass. Or should it be a brass banger with guitars? And that huge vocal too! The new one getting a first play in the world. That was Honey. Love it!"
"Honey' is all about meeting and connecting with someone special, and going through thick and thin with them" says frontman Fran Doran of the song's subject matter, and though delivered with the tenacious tempo of a saloon bar shoot out, lyrically 'Honey' too contains all tender qualities that could lace a final serenade at sunset.
Recorded at the infamous Parr Street Studios in Liverpool (with a little added production from Chris Taylor), the Scouse sextet set a precedent to create a 'short, hooky tune' to welcome listeners to their world of distinctive bandito blues and Alamo allegro.
'Honey' initially formed around a simple synth-line created by RRC's Mike McDermott on a second-hand synthesiser. With the words inked-in around the melody by chief-lyricist Tom Williams and the insertion of those 'Tarantino'-esque trumpets, all was left was for frontman Fran Doran to lay down his signature guttural vocal gusto.
Epic and elegant, anthemic yet accomplished, sweet though with a faint wisp of sadness, 'Honey' is a microcosmic glimpse into the widescreen world that awaits in their debut long-player in early 2019.
Catch Red Rum Club on Tour in 2018:
October:
12 – Shrewsbury – Albert's Shed
13 – Sheffield – Cafe Totem
19 – Leeds – Headrow House
20 – Manchester – Gulliver's
26 – Glasgow – The 13th Note
27 – Newcastle – Surf Cafe
November:
2 – London – The Water Rats
3 – Brighton – Hope and Ruin
Red Rum Club are:
Fran Doran // Tom Williams // Michael McDermott // Simon Hepworth // Neil Lawson // Joe Corby