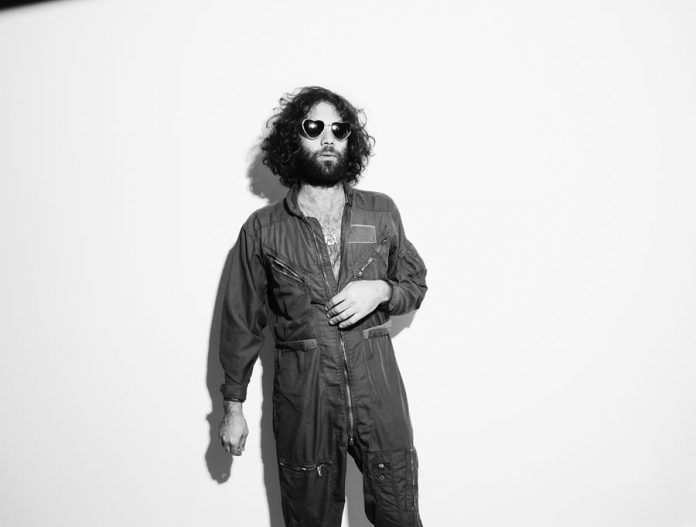 Benjamin Lazar Davis (Okkervil River, Cuddle Magic) has released his new single 'Choosing Sides'; the track will appear on his forthcoming solo debut album 'Nothing Matters'.
'Nothing Matters', which also features the previously released singles 'A Love Song Seven Ways' and 'Right Direction' is out May 4 on 11A Records and is available for pre-order now.
Benjamin Lazar Davis will be on tour this May in the UK and Ireland in support of Anna & Elizabeth.
May 3rd: Forest Arts Center – New Milton
May 4th: Quay Arts – Newport
May 5th: Marisa Jack & Davy – Bedfordshire
May 9th: The Sugar Club – Dublin, Ireland
May 10th: Howard Assembly Room – Leeds
May 12th: Sage Gateshead – Gateshead
May 13th: Traverse Theatre – Edinburgh
May 14th: Old Mill Gallery – Castle Douglas
May 17th: Cecil Sharp House – London
The info
Benjamin Lazar Davis is a gifted multi-instrumentalist, singer-songwriter, arranger, composer, and producer based in Brooklyn. His forthcoming full length album Nothing Matters – his very first as a solo artist – came out of an extensive period of touring followed by a difficult break up. To make the record, Davis spent all all of his money on instruments and recording gear, including drums and drum machines, both nylon and steel string acoustic guitars, an electric and an upright bass, a pump organ, a mellotron, a Moog, and an upright piano. He worked on the record every day, for 30 straight days, in his childhood bedroom at his parents' house in Saratoga Springs, and once finished, he mixed it back in Brooklyn with his high school friend Luke Moellman (GGFO).
Although there are no other performers on the record, many collaborations went into the writing of the album, including co-writes with Kimbra ("Right Direction"), Alex Toth of Rubblebucket and Alexander F ("Love Song Seven Ways," "Life Is Dangerous," and "Choosing Sides"), Bridget Kearney of Lake Street Dive ("Somebody's Speaking For Me"), singer-songwriter Taylor Ashton ("Brass Tacks"), award-winning poet Michael Gizzi ("Acquitted"), and his brother, a brilliant lyricist, Tim Davis.
Benjamin Lazar Davis writes, records, and performs with Cuddle Magic, Joan as Police Woman, and Okkervil River, and he has worked with Anais Mitchell, Kimbra, Luke Temple, Jesse Harris, Henry Jamison, Wild Belle, Delicate Steve, Star Rover, Sam Amidon, Markus Acher (the Notwist), and Margaret Glaspy as a co-writer, side-musician, arranger, producer, studio musician, touring member, and band member in the past. While Nothing Matters grew out of Davis's desire to make music on his own in a life where he has been a chronic collaborator, the album evokes inspiration from all of these artists, and he considers it a culmination of his life's work.
As he began work on the album, Davis found a photo of his father lounging beneath a hand-written sign that read "Nothing Matters," which eventually became the album's artwork; "It was taken in 1969 in Malawi Africa where he lived at the time. He taught me music growing up, and I think seeing that picture right before recording the record gave me a sense of letting go of all of the baggage that comes with making music and being in a relationship. When in the midst of the meditation of making the album, nothing matters. Just let the tape roll and the ideas flow…"
Benjamin Lazar Davis: Website