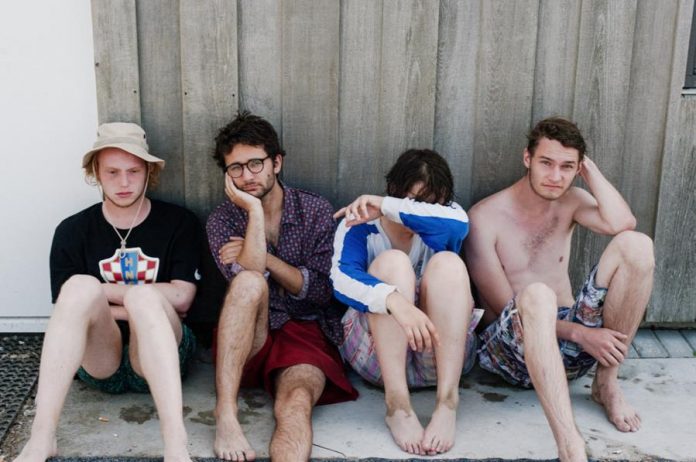 Canshaker Pi's shows can be described as one big kamikaze run. The Amsterdam-based quartet's inflammable brand of indie rock is a gleeful but high-stakes affair.
Beneath their fidgety, high-strung stage antics simmers a piercing intensity, one that perhaps comes with a creeping awareness that the days of being young, wild and free will eventually pass. With releasing their new single Indie Academy via Excelsior Recordings, Canshaker Pi frantically capitalize on their youthful zest with a relentless now-or-never stride.
Canshaker Pi is touring Europe this fall, alongside Spiral Stairs (of Pavement-member Scott Kannberg).
September UK dates
14th The Deaf institute Manchester
15th Think Tank Newcastle upon Tyne
16th Broadcast Glasgow
17th Brudenell Social Club Leeds
18th Green Door Store Brighton
19th Moth Club London
Canshaker Pi is:
Willem Smit (vocals/guitars)
Boris de Klerk (vocals/guitars)
Ruben van Weegberg (bass)
Nick Bolland (drums)