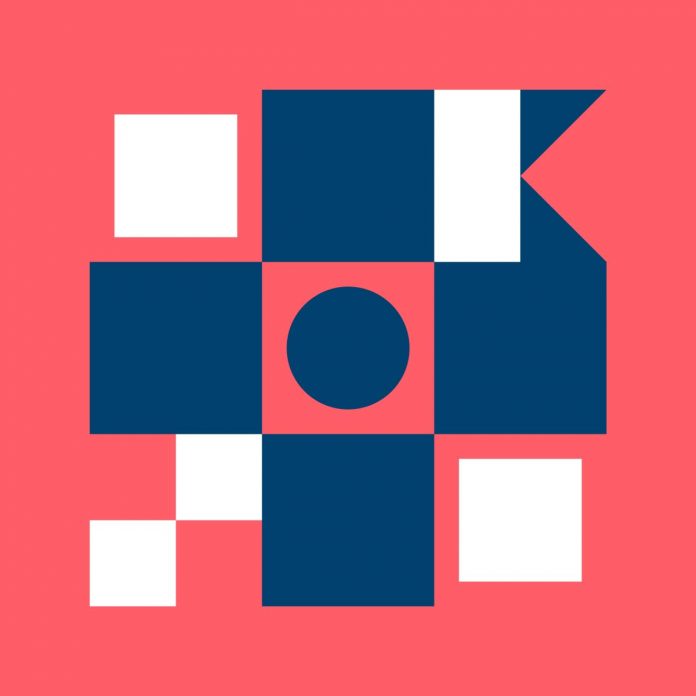 Manchester's The Travelling Band will this week release their forthcoming album, 'Sails', on 25th August 2017 via Sideways Saloon Records/Kartel.
Focused around the songwriting talents and production skills of Jo Dudderidge and Adam Gorman and the rhythmic driving force of enigmatic drummer Nick Vaal, The Travelling Band have been quietly honing what Marc Riley described as "Mancunian Americana". The resulting album mines a rich seam of influences, with key album track 'Last Night I Dreamt (of Killing You)' and the grungy 'Wasted Eyes' highlighting the band's love of American indie rock, but still with that Mancunian twist nodding to Elbow and I Am Kloot. 'Mopping Forwards' draws on their time spent in East Nashville and the almost Satie-like melancholic ballad 'Loser' belies the darker turn that Jo and Adam's lyrics have taken.
Beneath the surface of the rockier exterior and beautifully woven string and horn textures, the album's unexpected darker lyrical themes and noir-esque approach reveal a band navigating stormy waters as personal and relationship issues began to emerge after ten years of hard-hitting life on the road. Two of the five remaining founding members jumped ship during the album's turbulent recording process, and an album that was essentially recorded live ended up taking a further twelve months to complete.
Ironically, it was Spenny, one of the two departing members, who had driven the band to get back in to the studio after the event that Jo has dubbed "the Christmas miracle". The band made national news when social media rallied round after all their gear was stolen along with their tour van: "what happened made us feel wanted and relevant to people's lives. The band seemed bigger than just the members," Jo says. When the van and all the gear was safely returned, Spenny floated the idea of getting straight in to the studio to record a new album live, quickly.
However, despite the initial enthusiasm, the band started to fracture. As the recording process stalled, Jo travelled to Nashville and became inspired by the sense of community amongst artists and musicians in the city's buzzing East Nashville suburbs. He returned to Manchester with renewed confidence and a desire to create a similar kind of supportive hub back in his home city:
"It seemed an obvious thing to me: if there's a city in the world that has that collaborative spirit at its core, then it's Manchester."
It was out of this new-found optimism that Pinhole Sound Studio was born: Jo and Adam consolidated their instruments and recording equipment into a space which they have turned into a hub of creativity for the Manchester musical community.
"All the bands coming in to record at Pinhole Sound Studio gave us the impetus to finish our own record," Jo continues. "The songs we had were the sails for the band – all we had to do was find the energy to breathe life in to them."
SAILS is due 25th August via Sideways Saloon Records/Kartel Music Group and available to pre-order now: http://smarturl.it/sails
Travelling Band In Store Appearances
August, 24TH – 'SAILS PREVIEW PARTY' @ TROF NQ, MANCHESTER
August, 26TH – MUSIC'S NOT DEAD, BEXHILL, EAST SUSSEX
August, 27TH – RIVER COTTAGE FESTIVAL, AXMINSTER
August, 29TH – ROUGH TRADE EAST INSTORE, LONDON
August, 30TH – ROUGH TRADE INSTORE, NOTTINGHAM
August 31ST – FOPP INSTORE, MANCHESTER
Travelling Band UK Tour Dates
November, Wed 1 BRIGHTON Prince Albert
November, Thu 2 BRISTOL Thekla
November, Fri 3 CHELTENHAM Forg & Fiddle
November, Sat 4 LIVERPOOL Shipping Forecast
November, Fri 10 NEWCASTLE Cluny
November, Sat 11 GLASGOW The Hug & Pint
November, Sun 12 EDINBURGH The Mash House
November, Thu 16 LEICESTER Soundhouse
November, Fri 17 MANCHESTER Band on the Wall
November, Sat 18 BANGOR Blue Sky Cafe
November, Tue 21 LONDON Borderline
November, Thu 23 BIRMINGHAM Hare & Hounds
November, Sat 25 LEEDS High & Lonesome Festival
November, Sun 26 NOTTINGHAM Bodega
Ticket link: http://smarturl.it/ttb-tour