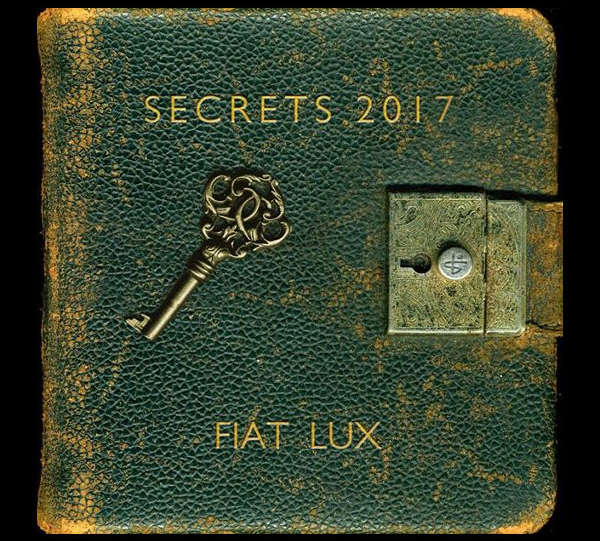 Fiat Lux was formed in Wakefield in 1982, by Steve Wright (vocals) and David P Crickmore (guitars, bass, keyboards). Ian Nelson (sax, keyboards), younger brother of Be-Bop Deluxe guitarist and lead vocalist Bill Nelson, joined shortly afterwards, complementing the classic line-up of the band, who remained until the mid-1980s, when Crickmore departed.
'Secrets' was all over the airwaves in 1983 and remained in Annie Nightingale's Top 5 favourite singles, even after her "conversion" to dance music. With passionate support from other BBC Radio 1 DJs such as Peter Powell, Janice Long and Kid Jenson, and TV appearances including Old Grey Whistle Test, and a dedicated Channel 4 special, many were left wondering why the act imploded before reaching the full potential the media had predicted for them.
'Secrets 2017' can be pre-ordered on iTunes and Apple Music now.
Fiat Lux website: http://www.fiat-lux.co.uk
Fiat Lux Facebook Page: https://www.facebook.com/Fiatluxofficial/
Some history
Steve and David met at Bretton Hall College, Wakefield. Steve joined David's new wave band, Juveniles (whose two songs were released in a various artists compilation called Household Shocks). Steve later joined theatre company Yorkshire Actors where he met musician Bill Nelson. After impressing him with a demo tape, Nelson produced one of the demo's tracks, "Feels Like Winter Again", b/w "This Illness" and released it on his Cocteau Records label in November 1982, by which time Nelson's brother Ian had joined the band. 'Feels Like Winter Again' gained the band radio airplay and led to them signing a record deal with major label Polydor.
The band had UK chart hits with 'Secrets' and 'Blue Emotion', which were followed by the mini album 'Hired History' in August 1984.
They made several TV appearances, including a performance on Old Grey Whistle Test. There was also a long format video release Commercial Breakdown, which included live versions of the shelved tracks for their debut full-length Polydor album.
David departed after the chart failure of their fifth Polydor single release 'House Of Thorns' and the band continued recording some songs with session musicians.
Steve joined Camera Obscura, replacing Nigel James, and formed Hoi Poloi, another short-lived pop group. He then abandoned the music industry to become a television director.
David continued with experimental projects through the remaining 1980s, culminating in an album on the London-based independent record label, Yellow Moon Records, Lettuce Spay under the name This. In the 1990s he rediscovered his love of folk and roots music and became a founder member of The Durbervilles. From 2005 The Durbevilles became radio presenters with a weekly folk and roots show on BBC Radio Leeds.
Ian Nelson continued to work with his brother Bill, joining the line-up of Be-Bop Deluxe, in the early 1990s. He died in 2006.