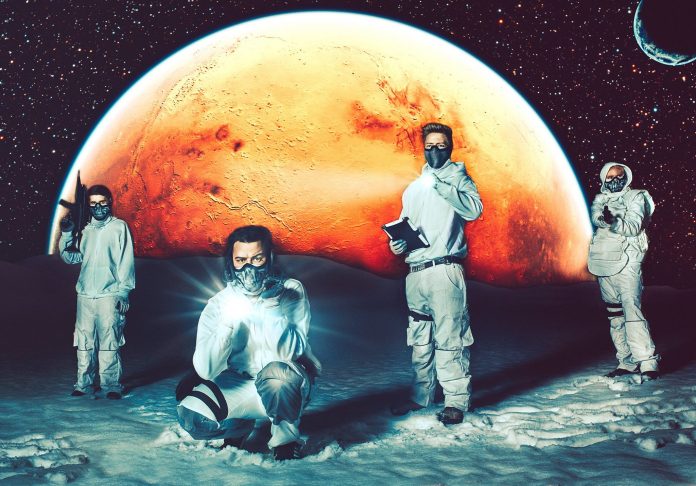 Hailing from the famously musically-diverse city of Sheffield, electronic rock four-piece Stop Drop Robot offer up a heady witches brew of hard rock and indie pop, with liberal doses of synths and samples thrown in for good measure.
The band will release their brand new single Cradle on the 2nd of March. The song deals with people's fear of change and the inevitable isolation that comes with that. According to lead singer Samuel Christie: 'As a species we're inclined to hold on to what we know and are naturally wary of change, but the act of avoiding change itself can leave you detached from the rest of the earth. Just like a satellite orbits and observes the earth but remains distant and remote from humanity.'
Given the subject matter, Cradle is suitably dark and spacey. Eerie synth lines, vocals drenched in reverb and sporadic electronic sounds appear throughout the verses, before the roaring guitars in the chorus bring you right back down to earth again. In a musical landscape full of dull pop music and unimaginative rock, Stop Drop Robot provide a welcome alternative.
Checkout the Cradle video
Cradle can be pre-ordered from iTunes at https://itunes.apple.com/gb/album/id967232206
Stop Drop Robot will be playing at the Holmfirth Picturedrome with 80's Synth-Pop legends Heaven 17 on the 10th July. Tickets are available here http://www.thegigcartel.com/gigs/gig:2894