The Souljazz Orchestra describe themselves as an explosive clash of Soul, Jazz, Afro, Latin and Caribbean styles, unleashed by blaring majestic horns, dusty vintage keyboards, and an arsenal of earthquaking percussion. For the past 14 years this Ottawa based outfit have been touring the world, including a recent show in Abidjan, Côte d'Ivoire, their first in Africa.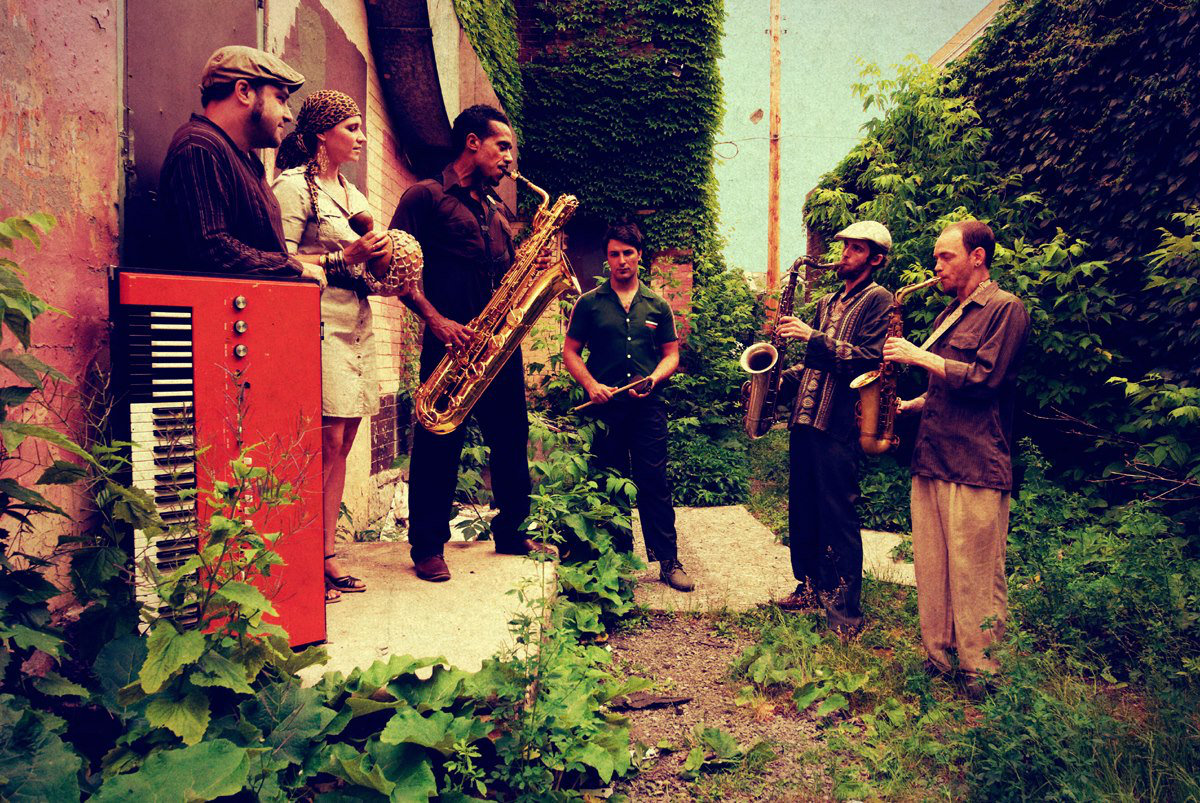 Drawing on the Anglo and francophone West African Jazz infused dance music of the 1960's and 70's, mixing in the spiritual roots sounds of American masters, Sun Ra, Pharoah Sanders and Gary Bartz, this dynamic band effortlessly blends Latin and French Caribbean rhythms to create a contemporary, progressive, but essentially analogue vibe which reaches the brain, the soul and the feet. And they're playing for us lucky lot next Tuesday night – July 19th at Band On The Wall
Be prepared to sweat.
Tickets: http://bandonthewall.org/events/5107/
Preview by: Rob Birley