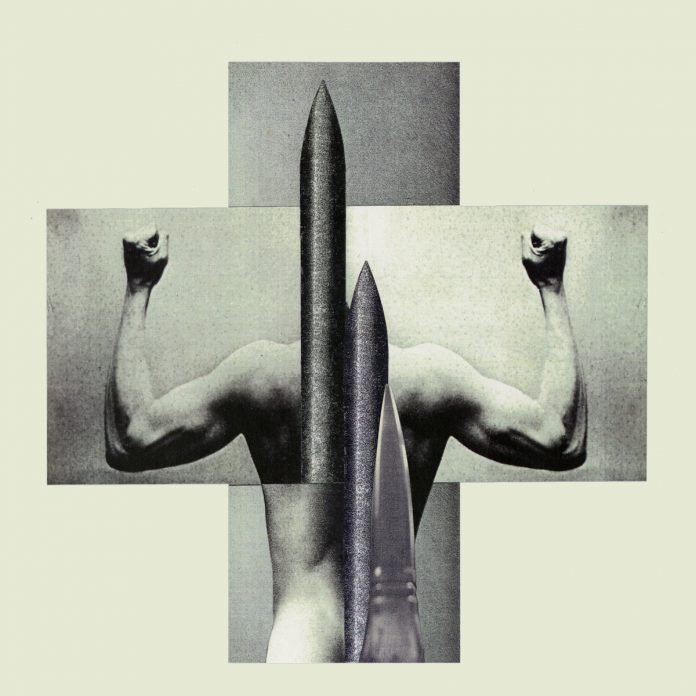 This isn't an easy album to review, hell it's not an easy album to listen to. It demands your full and undistracted attention. You really need to listen to the album in one go – there might be some tracks you can pull out and play outside of the whole thing but the full impact is gained from immersing yourself in the whole album.
There is a thread that runs through this, it's about something. The Puritan appears to be a leader, a leader that enforces his way of life without mercy. This album is its own world, the world of The Puritan.
There are layers, and layers, and layers in this music, those sound pieces, layers that you'll need to unravel, and then fit them back into their wondrous whole. There is joy in the darkness.
We are introduced to The Puritan in the first track – 'Übermensch'. If you didn't know Übermensch is German for "Beyond-Man", "Superman", "Overman", "Superhuman", "Hyperman" or "Hyperhuman". A concept in the philosophy of Friedrich Nietzsche. In his 1883 book Thus Spoke Zarathustra. Nietzsche has his character Zarathustra posit the Übermensch as a goal for humanity to set for itself. The music itself is disturbing, sparse in the main with these horridly bright keyboards jarring your senses, and also vaguely militaristic. Over this The Puritan tells us about himself. Chilling, and remember 'sex will always lead to death'.
'Veil' is perhaps a little dirty electronica, it actually swings, you could dance to it. And it has some quite stunning backing vocals. I really like this track but quite what's it about I just don't know. It does have a more obvious military thing going on, and a chilling chant at the end which suggests, at least to me, quite what this album might be about.
In 'The Leader Is My Light' we seem to get the story of the people The Puritan rules over. 'I am nothing' the citizen says, the 'without you' left unsaid. This a sound piece, seemingly random sounds over a slow beat (It's not random of course, nothing is random with Vukovar). The voice intones wearily, unbearably oppression sounds bore their way into your head. There is no let-up no lightness.
The deceptively happy sounding 'Once More For The Puritan' comes on like an early Human League track. It has a dual lead vocal – Elizabeth McNally taking that spot – which is joyous. It's sort of like one of those songs to 'The Leader' you hear coming from countries led by a dictator.
In 'A Final Solution I' & 'A Final Solution II' – and do those titles tell us something about this album, I think they do. 'I' is a spoken word piece.'II' returns to the 'without you' but adds 'I'm an empty space'. It's not a song as such but it's not spoken word. We could call it a sound piece, a sound performance.
Based on a traditional song – and I have to say very loosely based – 'Down In The Willow Garden' defies description. There's spoken passages, there's weirdly beautiful backing vocals, there's noise. It's a trip. I found myself listening on repeat until my head was messed up.
Thankfully for my head 'This Moment Severed' is a respite. It's a song. A song in that electronica vein. A song you can dance to to.
But all too soon we are thrown back to something where more care is needed. You need to listen. 'S.S.S.' may sound simple. But in that dense sparseness there's a lot going on.
Ah now 'The Clockwork Dance'. The band released this a while back so I'd already fallen in love with that rubbery, sinuous bassline, that synth line. The weird thing about this track is that it's almost folk in places. Wonderful.
'All The Pretty Little Horses' is another one of those songs based on a traditional song. A traditional song as interpreted by a mutant Tom Waits. There is another dual vocal – Elizabeth's voice is quite quite dreamy. On the face of it a lullaby, except quite what does he plan to do to the baby once it's asleep. Stay awake baby, don't fall asleep.
At the risk of repeating myself, 'Puritan' is an album you need to immerse yourself in, listen closely to, go back and listen again. It's a stunning piece of work. It's not as immediate as 'Voyeurism' (see my review) but listen closely (and I'd recommend repeatedly) and you'll be rewarded.
This review is one of our 'There's A World Out There' features in which we will choose things to review – albums, singles, gigs – that we like and feel are worth a listen – but are not made or played in Yorkshire. It's as simple as that.