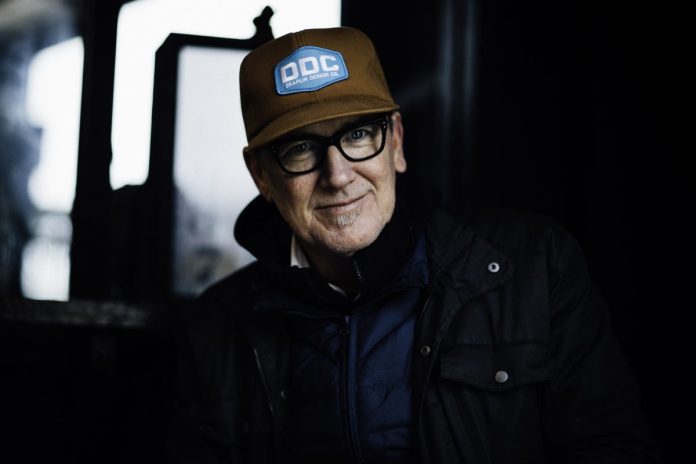 LAMBCHOP release news of a UK tour this August. Having released their latest album, FLOTUS, late last year to critical acclaim including 'Albums of the Year' mentions in publications such as MOJO, Uncut, The Guardian and Sunday Times; Lambchop have also shared a new version of album highlight 'The Hustle' entitled 'The Hustle Unlimited'.
Listen to 'The Disco Hustle' here: https://youtu.be/guFMOpuuBLQ
Speaking of the new version of the track Lambchop's Kurt Wagner said: "Sometimes things can get out of control, an impromptu idea is presented and you take that idea to a logical conclusion to see where it goes. In this case Tony Crow [piano] came up with a rather 'Love Unlimited Orchestra' take on the hustle during a rehearsal with Andy Stack [drums, Wye Oak]. It seemed nuts at the time but being rather nuts ourselves I thought we should try recording it and taking it all the way to full realization. Plus it was a great way to capture Andy's tenure with us in the studio".
Lambchop's last UK appearance was a sold-out show as a part of The Roundhouse's In The Round series in January and received widespread praise including four star reviews from The Guardian, The Times and the Evening Standard.
'The Hustle Unlimited' along with the previously shared Prince cover 'When You Were Mine' will be available on a limited edition 12" via City Slang during the tour and officially released on August 11th.
Tour dates:
8 Aug – Leeds @ Brudenell Social Club
9 Aug – Glasgow @ Saint Luke's & The Winged Ox
10 Aug – Newcastle @ Riverside
11 Aug – Manchester @ Gorilla
12 Aug – Leamington Spa @ Leamington Assembly
13 Aug – Nottingham @ Rescue Rooms
14 Aug – Norwich @ The Waterfront
16 Aug – Exeter @ Phoenix
17 Aug – Bristol @ Trinity Centre
18 Aug – Bexhill @ The De La Warr Pavilion
19 Aug – Crickhowell @ Green Man Festival
20 Aug – London @ Islington Assembly Hall