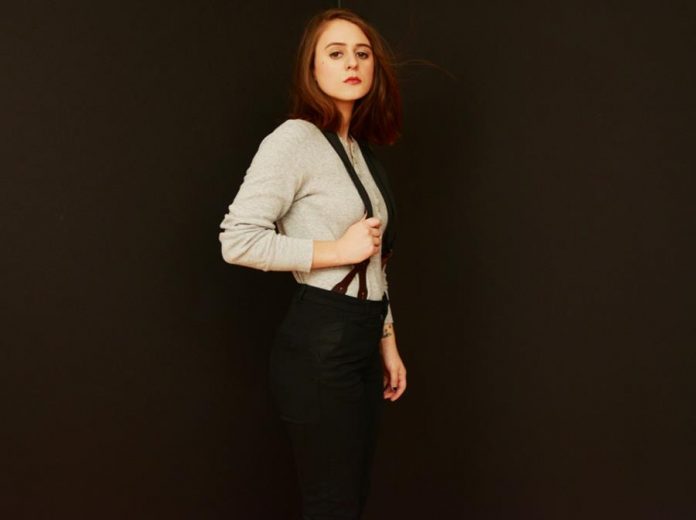 After releasing her latest album 'Nightstand' to critical acclaim on June 1st of this year via Hand In Hive/Polyvinyl, Tancred (aka Jess Abbott) has announced a tour of the UK this November. Co-headlining with Philly band Kississippi, the dates begin at the Waterfront Studio in Norwich, travel across England and venture up to Glasgow, ending back in the south at a Rough Trade show in Bristol and a final performance on November 23rd at London's Moth Club.
FULL NOVEMBER 2018 DATES:
14th Norwich @ Waterfront Studio
15th Southampton @ Joiners
16th Birmingham @ The Sunflower Lounge
18th Nottingham @ Bodega
19th Manchester @ Gullivers
20th Glasgow @ Hug & Pint
21st Leeds @ Brudenell Social Club
22nd Bristol @ Rough Trade
23rd London @ Moth Club
TICKETS ON SALE WEDNESDAY 1ST AUGUST 10AM BST FROM TANCREDMUSIC.COM
MORE ON 'NIGHTSTAND'
'Nightstand' is an album born out of an unexpected revelation Abbott experienced following her transformation into a more confident person, one full-throatedly declared on 2016's plucky 'Out of the Garden'. "After I became comfortable in this new skin, in truly being myself, I was immediately hit with loneliness," she reveals. "I realized that human connection is really important to me." And so Abbott began a new journey of personal exploration, one that involved connecting with other people just as much as connecting with herself. "I was reading a lot of books, learning a lot of new hobbies, meeting so many new people — just taking in as much information as possible to try and figure out what it really meant to me to be alive," she recalls.
As with her previous work, the writing process for what would become 'Nightstand' consisted of Abbott alone in her room with just a guitar, strumming chords and singing words until gradually songs began to coalesce — though this time around she made it a point to devote three days a week for an entire year to only playing music.
As a result, when the recording process began with Lewis Pesacov (Best Coast, Generationals) at his home studio in LA, the focus was less on finishing songs and more on perfecting them. Working with Pesacov offered new approaches – and gear – previously undiscovered by Abbott, affording her avenues of exploration that dialled in the production and tone on each and every song. "My favorite part of each day was sitting down to decide which guitar we needed to use for the song we were recording," recalls Abbott. "It sounds so simple and I know most records are made this way, but it was my first time actually being able to do that and I loved it."
The positive effects of this nourishing environment are evident throughout 'Nightstand', as on propulsive first single 'Reviews,' showcasing Abbott's strong melodic sensibilities balanced with purposeful, well-placed instrumentation. Or 'Queen of New York,' which captures the feelings of fleeting lust set against a metropolitan backdrop, all within an effervescent three-minute bop.
Of course, it wouldn't truly be a Tancred album if the upbeat melodies didn't also serve to sugar-coat Abbott's often sombre lyrics about the experience of being a woman and being queer in today's society. But even she is quick to emphasize that there is still comfort to be found during times of isolation or alienation: "Ultimately, we are all feeling these things together, and that can be enough to feel less alone. There's a hopefulness in the loneliness."
https://tancredmusic.com
https://tancred.bandcamp.com
https://www.facebook.com/tancredmusic/
https://www.instagram.com/tancredjess/?hl=en
https://www.youtube.com/playlist?list=PLibEzAuci0JymacRSmrtXJY1I59Go26Jk