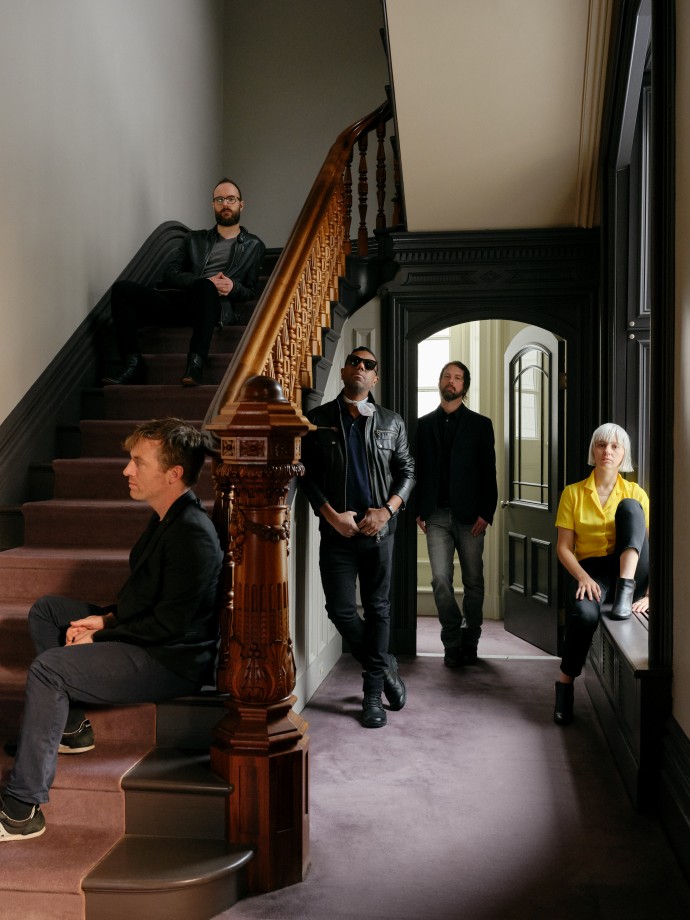 Canada's finest purveyors of orchestral pop-noir – THE DEARS – are back.
Twenty-five years on from their debut album release, the band fronted by the husband-and-wife duo of Murray A. Lightburn and Natalia Yanchak will be returning to the UK for a short stretch of live shows in April 2020.
The tour announcement arrives with the promise of new music, which fans can brace themselves for imminently. Set to be their first new material since the critically-acclaimed 'Times Infinity Volume Two' in 2017, the album will mark a new creative chapter in The Dears' ever-expanding songbook. Stay tuned for further details very soon…
Full dates and details of The Dears' 2020 UK Tour are as follows:
THE DEARS – 2020 UK DATES
THU 16 APR – Bristol, UK @ Exchange
FRI 17 APR – Manchester, UK @ Deaf Institute
SAT 18 APR – Glasgow, UK @ Drygate Brewing Co.
SUN 19 APR – Leeds, UK @ Brudenell Social Club
TUE 21 APR – London, UK @ The Garage
TICKETS ARE ON SALE NOW Available here: https://thedears.org
Since their formation in Montreal, in 1995, The Dears have cemented themselves as one of Canada's most celebrated and cherished indie rock staples. While the make-up of the band has been relatively fluid over the years, at its heart has always been the glistening guitars and vocals of Murray Lightburn and the transcendent keys of Natalia Yanchak. A full time member since 2010, percussionist Jeff Luciani remains in the frame, with Rémi-Jean LeBlanc and Steve Raegele also joining them for their upcoming UK shows.
Making moreishly dark and textured chamber-pop their own, The Dears released their debut album 'End of A Hollywood Bedtime Story' in 2000 and have released a further 7 studio albums to date, securing multiple Polaris Prize nominations in the process. With a sound that has resonated with audiences across the globe, they have embarked on extensive headline tours across Canada, U.S., UK, Europe, Japan and Australia, as well as opening for majors acts including Morrissey, The Secret Machines and Keane.
Years of experience on the circuit has seen The Dears earn a reputation for a powerful, dramatic and evocative live show; their first live appearances in the UK since Autumn 2017 promise to be no different.