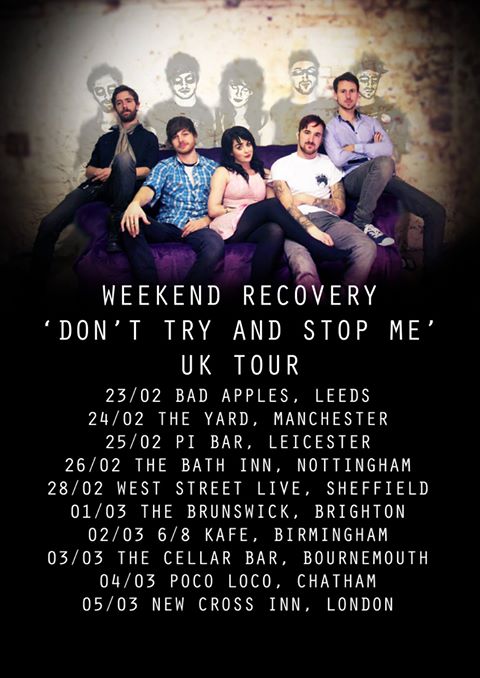 Weekend Recovery are a female fronted 5-piece rock band hailing from Maidstone, Kent. Formed less than 12 months ago Weekend Recovery are proud to be part of the growing Kent rock scene with bands like Slaves, Moose Blood and Broken Hands. They've already gained the support of BBC Introducing and NME Presents.
The band have released an EP 'Rumours' which was recorded and produced by Dan Lucas in deepest darkest Kent. 'Rumours' draws influences from bands such as The Hives, Paramore and Green Day prompting the NME's Mark Beaumont to described Weekend Recovery as 'a unique voice in modern rock'.
Weekend Recovery are releasing their second single 'Don't Try and Stop Me' on the 27th January. LSF was able to get a sneaky preview of the single and what a frantic adrenaline rush it is. It's a blast. We especially liked the almost punkabilly guitar break towards the end. To top it off, Lorin's vocals are very fine indeed. And the catch in the rhythm gives it that unique feel. We can recommend checking this out on Soundcloud when it's released.
Then again why not catch them live? The band tour – funded using a crowdfunder – includes dates in and around our area, so go check them out.
The info
Weekend Recovery formed in April 2016 – although the same line up as the Lorin Jane Forster band, after a few chats they decided to re-brand as Weekend Recovery. Morphing the songs written by Lorin into balls against the wall, hard hitting tunes Jordan, Sean, Matt and Artur bring everything to life. The songs are drawn from personal experience, dreams of being famous and of course the frustration of being surrounded by local heroes.
Members:
Lorin – Vocals
Jordan – Lead Guitar
Sean – Rhythm Guitar
Matt – Bass
Artur – Drums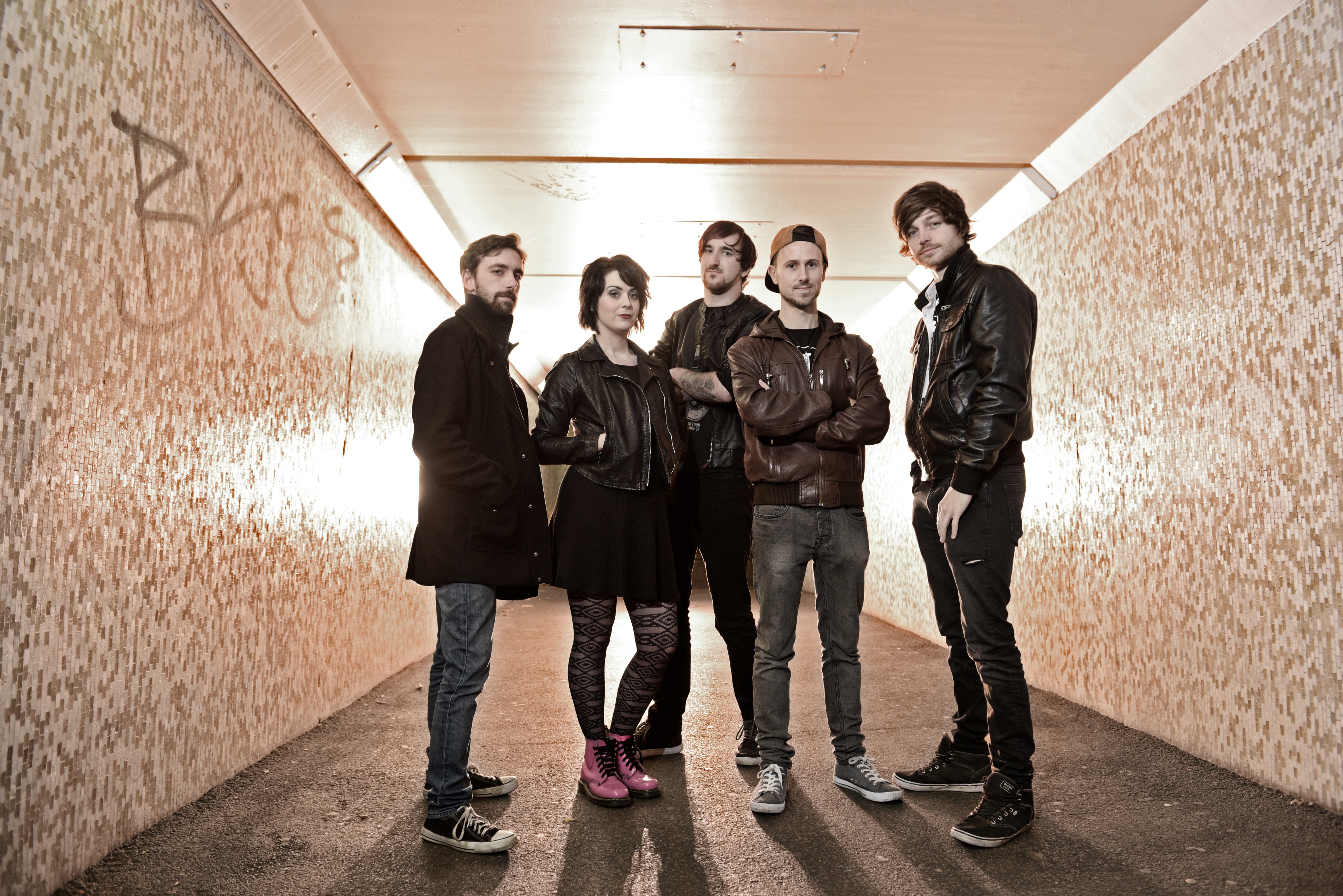 Website: http://www.weekendrecoverymusic.co.uk
Twitter: https://twitter.com/weekendrecmusic
Instagram: https://www.instagram.com/weekend_recovery_music/
Facebook: https://www.facebook.com/weekendrecoverymusic/
Youtube: https://www.youtube.com/channel/UClfw-KMCuoVBIthvKBx4OQg
Tour dates
Saturday 21st January – Coach and Horses, Strood
Friday 27th January – SINGLE LAUNCH – Poco Loco, Chatham
Friday 3rd February – Kimbofest
Wednesday 8th February – NME's Mark Beaumont present @ The Monarch, Camden
Friday 17th February – LOUD WOMEN @ The Hope and Anchor, London
Saturday 18th February – Grapes, Cambridge
Thursday 23rd February – Bad Apples, Leeds
Friday 24th February – The Yard, Manchester
Saturday 25th February – Pi Bar, Leicester
Sunday 26th February – The Bath Inn, Nottingham
Tuesday 28th February – West Street Live, Sheffield
Wednesday 1st March – The Brunswick Arms, Brighton
Thursday 2nd March – 6/8 Kafe, Birmingham
Friday 3rd March – The Cellar Bar, Bournemouth
Saturday 4th March – Poco Loco, Chatham
Sunday 5th March – The New Cross Inn, London
Saturday 25th March – The Hope and Anchor, London
Saturday 8th April – Poco Loco, Chatham