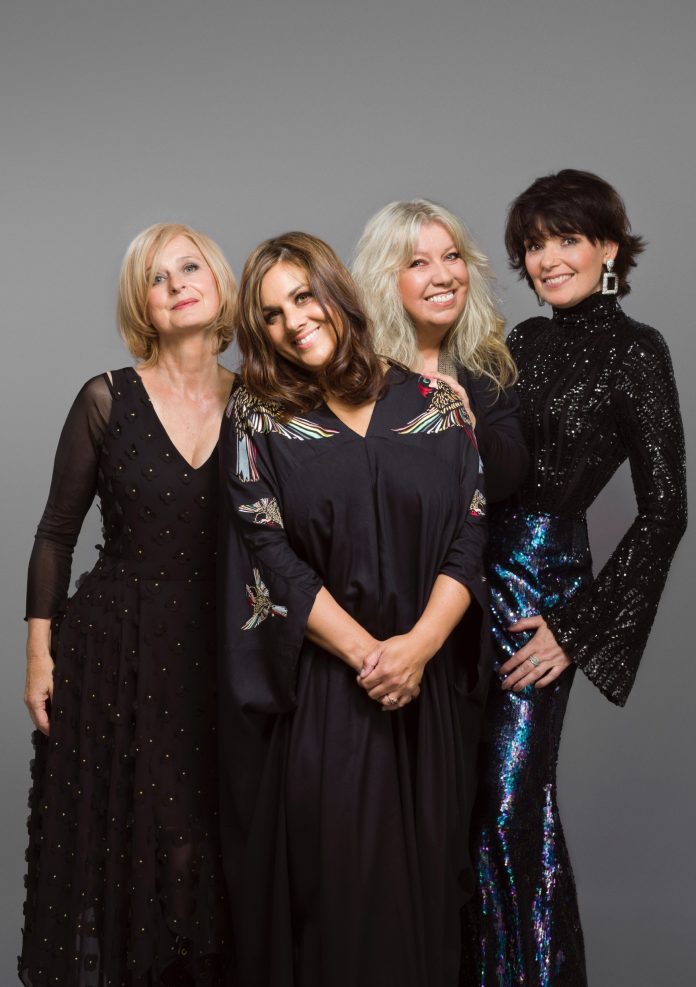 Following the incredible success of their Woman To Woman tour & album of 2018, Beverley Craven, Judie Tzuke & Julia Fordham, are back together to announce a new tour for 2022, along with the exciting news that acclaimed British singer/songwriter, Rumer will be joining them.
In addition to these new live shows, they will also unveil a brand new single 'Humankind' on September 9th 2022, an environmental rock/pop anthem with a sobering and thought-provoking video, which highlights the devastating effect of human behaviour on our planet. "When Jude played us the demo on her phone both Jules and I were struck by how this beautiful song could carry such a powerful message," says Beverley Craven.
As the pandemic enforced a global hiatus of live performances, close friends, Beverley Craven, Judie Tzuke and Julia Fordham knew that as soon as they could get back together, a new Woman To Woman UK tour would be their priority. New to the circle of melodic friendship is a special guest with BRIT nominated, Rumer, who gelled instantly with Beverley Craven when they met at a charity event. Now the fab four hit the road once again, bringing their unique show to 18 venues across the UK. Fans can expect everything that wowed them during the previous tour, with the addition of Rumer (plus other special guests), at the following newly-announced Woman To Woman UK tour dates for autumn 2022;
October
20 Sunderland – The Fire Station
22 York – Barbican
23 Perth – Concert Hall
28 Shrewsbury – Theatre Severn
29 Buxton – Opera House
November
03 Bexhill – De La Warr Pavilion
04 Guildford – G Live
05 Bournemouth – Pavilion
08 Aylesbury – Waterside Theatre
10 Cheltenham – Town Hall
11 Cardiff – St David's Hall
12 London – Alexandra Palace
17 Manchester – Bridgewater Hal
19 Northampton – Derngate
21 Liverpool – Philharmonic Hall
24 Birmingham – Town Hall
25 Basingstoke – Anvil
26 Cambridge – Corn Exchange
Tickets for all shows on-sale now via https://www.seetickets.com/tour/woman-to-woman
For those who just can't wait for the tour to hit the road, they recently released the absolute best bits of their 2018/2019 live tour in the shape of their 'Woman To Woman – The Live Concert' album. This live album follows on from the hit studio album 'Woman To Woman', as unprecedented public demand for the girls to come together 'live' again became impossible to ignore. A 23-track classic album, 'Woman To Woman – The Live Concert', glitters with all the excitement, charisma and electricity that only comes from those rare live performance moments, as artists and audience bond face-to-face. Personally hand-selecting their biggest global hits from across the decades, this album is jampacked with chart busting hit after hit, taken from the live shows.
"Judie, Julia and myself are genuinely the best of mates, and we missed each other so much during those isolating months of the pandemic," comments Beverley. "That precious time together, performing live on stage, was something that we all pined for. So getting back on the road to meet our fans with a second Woman To Woman tour was a no brainer. When Rumer agreed to join us too, it was the icing on the cake. We spent those pandemic days choosing the best tracks from our first Woman To Woman tour to compile into an album so fans can enjoy and reminisce on those live times together whenever they like."
Beverley Craven is the BRIT-Award winning singer/songwriter who became a household name in the early '90s with the release of her eponymous debut album, which became a worldwide smash (selling more than two million copies). Her 1991 single, 'Promise Me', went on to become a huge hit across Europe, hot-footed by a string of chart successes including, 'Memories', Holding On', 'Woman To Woman' and 'Love Scenes'.
Judie Tzuke: Since the mid 1970's, Judie Tzuke has been a stalwart of the UK music industry. Originally signed to Elton John's Rocket Record Company, Judie is best known for her 1979 hit 'Stay With Me Till Dawn', which reached No.16 on the UK Singles Chart. A prolific singer/songwriter, Judie has released more than 30 albums in the past 40 years, including 'Sports Car' (which reached No.7 in the UK Album Chart), 'Welcome To The Cruise' (No.14), 'I Am Phoenix' (No.17) and 'Shoot The Moon' (No.19), alongside three further Top 40 UK chart albums.
Julia Fordham: In 1988 Julia signed with Virgin/Circa Records, releasing her debut album, 'Julia Fordham', which reached No.20 in the UK chart, earned her a platinum disc, and featured her Top 40 single 'Happy Ever After'. The album also charted in the US Billboard chart. The single 'Happy Ever After' reached the No.1 spot in Japan, where she has recorded TV adverts for Toyota, and still regularly tours. Julia's follow up album 'Porcelain' became her landmark work, charting not only in the UK (No.13) and Japan, but also the US & Europe. A string of successful albums and tours continue to see this acclaimed UK artist right at the top of her game.
Rumer: A British singer/songwriter whose voice has been described as reminiscent of Karen Carpenter. Her 2010 platinum-selling debut album, 'Seasons Of My Soul', reached No.3 in the UK charts, selling over 1 million copies and earning her a MOJO Award for Best Breakthrough Act. In 2011, Rumer was nominated for two Brit Awards. She has played at Glastonbury, supported Jools Holland on his UK tour (also appearing on his show Later with Jools Holland), performed with British jazz singer Jamie Cullum at the Royal Variety Performance and appeared as Sir Elton John's special guest at his BBC Electric Proms concert. Her fifth album, Nashville Tears was released in August 2020.