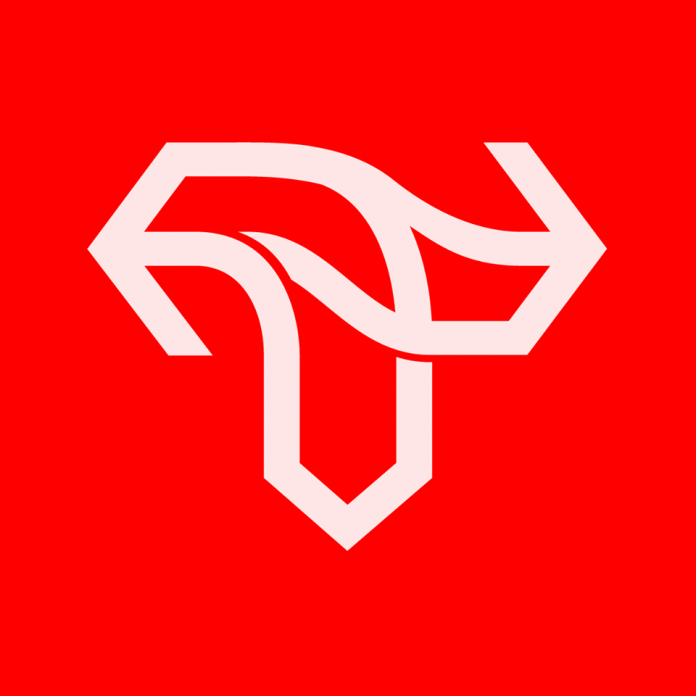 Tramlines is one of the UK's biggest inner-city festivals where, for one weekend, 100,000 people descend upon Sheffield to turn the city centre into one huge festival site. Now in its seventh year, Tramlines continues to bring genre-spanning legendary acts alongside breaking new talent to its stages.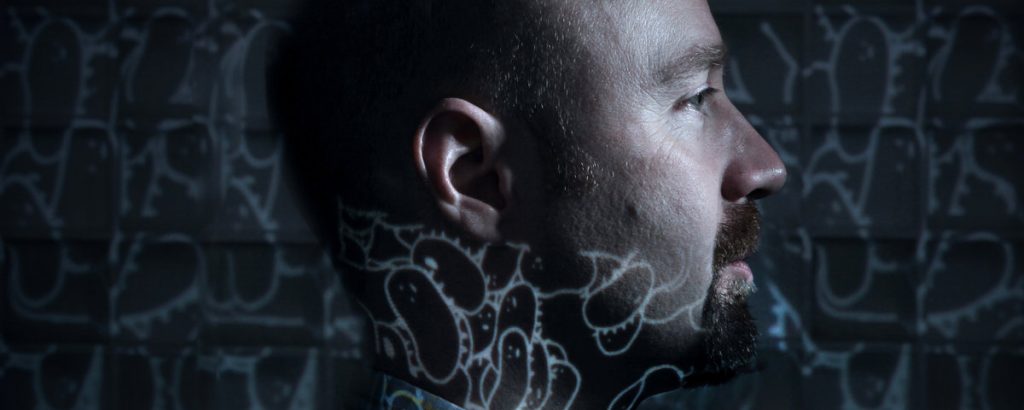 The festival will open on the Thursday night at the iconic Leadmill with a pre-party from Ninja Tune founder Mr Scruff, who'll bring his eclectic bigbeat sounds to the dancefloor.
The Full Line-up
Main Stage Headliners and Support
The Charlatans / Basement Jaxx / Wu Tang Clan
Billy Bragg / Buzzcocks / Martha Reeves / Neneh Cherry / Sugarhill Gang
Other Acts
Anathema / A Guy Called Gerald / Basement Jaxx (DJ Set) / Best Friends / Camo & Krooked / Charlotte OC / The Crookes / Dutch Uncles / Erol Alkan / Evian Christ / Ghostpoet / Gilles Peterson / GoGo Penguin / Honeyblood / Horse Meat Disco / James Holden / Jimmy Edgar / Joe Carnall Jr / Joker & New York Transit Authority / Kate Tempest / Lapalux / Loadstar / Marika Hackman / Melle Mel + Scorpio / Mike Skinner (DJ Set) / Mr Scruff / Rolo Tomassi / Roman Flugel / Romare (DJ) / Roni Size / Slaves / Slow Club / Submotion Orchestra / Surgeon / We Are The Ocean / West Street Mob
And So I Watch You From Afar / Aquilo / Awooga / Balkan Bandits / Bartholins Glands / Braiden / Billie Black / Blanck Mass / Blessa / Blood Sport / Blossomer / Bodyjack / Bruising / Cervo & JVC / Cleft / Cypria (DJ) / Daniel Whitehouse / Diagrams / DJ Q / Eastern Seaboard Radio Station / Ekkah / Errors / Ezra Furman / Fred V & Grafix / Fokn Bois / Formation / Gnod / Gulf / The Half Earth / Hannah Lou Clark / Henry Wu Duo (live) / Hey Sholay / Hidden Orchestra / Jagaara / Jim Ghedi / Jus Now / Kamera / Knifeworld / Kris Wadsworth / Lapalux / LewRey / Lone Wolf / Lo Shea / Luca Lozano / Magpies / Mak & Pasteman / Martelo / MC ID / Meadowlark / Mella Dee / Monki / The Big Moon / Nai Harvest / Nat Johnson / Nozinja / The Payroll Union / Pev n Kowton / Polar Bear / Polo / Portico / RedFaces / Renegade Brass Band / Robyn Sherwell / Saif Mode / Scott Matthews / Serocee / The Sherlocks / Shopping / The Slow Revolt / Soul Jam / Sunship / Sumochief / This Is The Kit / Tom Demac / Trash / Tropic of Youth / Tropics / U / Ultimate Painting / Walls / Werkha / Youngman / Zozo
Line-up Highlights
We profile the headliners and bands from around our area.
Friday
The Charlatans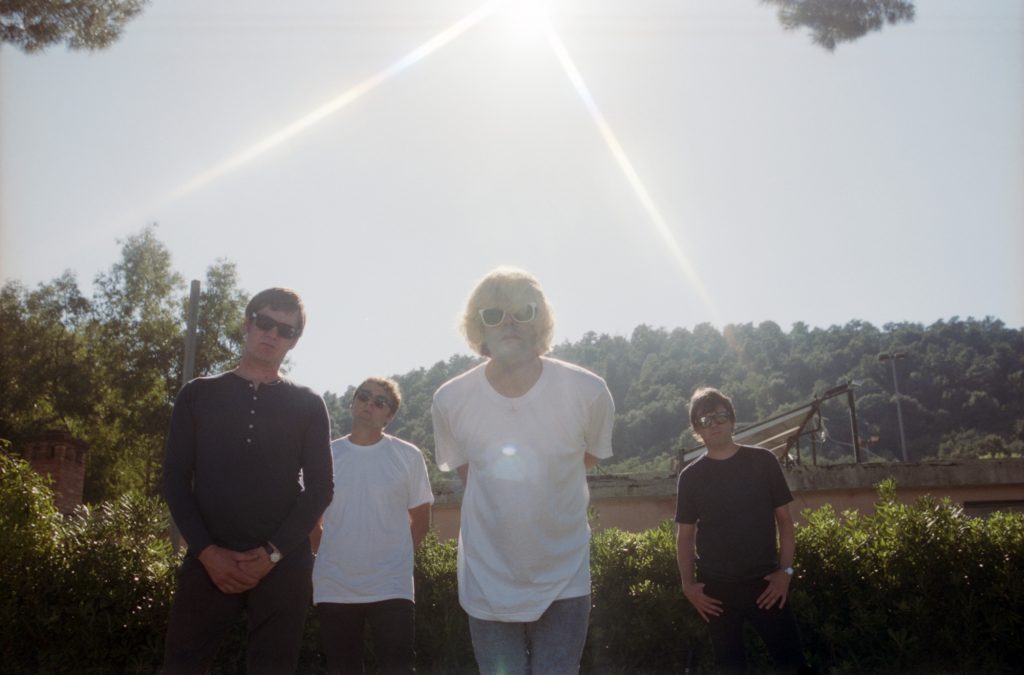 Over the near-25 years since they formed, The Charlatans have never split up to lucratively reform like so many of their peers. They've overcome death, arrest, Britpop and bankruptcy to release eleven albums, including seven UK top tens, retaining a fanatical fanbase who still clamour for album tracks rather than any of the band's eleven top 20 singles – 'Sproston Green' the song with which The Charlatans finish every single gig, still sends crowds wild.
Anathema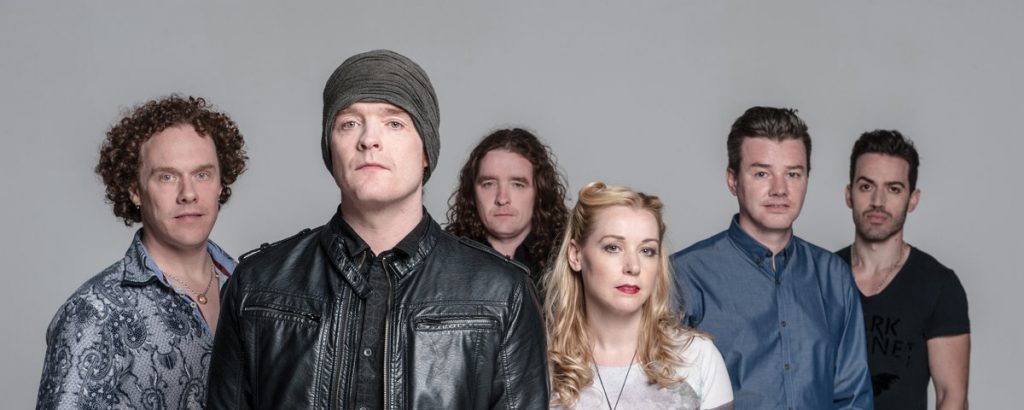 Quietly progressive and perpetually focused on new horizons, the band have been steadily and constantly evolving: they embraced languorous Floydian hues as far back as the mid 90s, when such things were wildly unfashionable, and have since become one of the UK's most cherished and critically acclaimed rock bands; their mastery of melancholy, melody and spine-tingling atmosphere setting them proudly apart from their erstwhile peers and, as progressive music entered a new phase of credibility and renown in the 21st century, propelling them to the forefront of a nebulous but increasingly adored musical movement.
A-Kid / 20 Hz Soundsystem
Owner & Operator of the <20Hz Sound System and the brains behind Roots, A-Kid naturally knows the Sheffield music scene inside out. His energetic sets, which delve from Reggae through to Jungle, Dubstep through to Grime, will be sure to have you on your feet. As a staple of the Sheffield scene for the last 6 years, A-Kid and his soundsystem have brought some of the biggest names and best events in bass music to this city. DJ, MC, Soundsystem operator, Promoter & Sheffield Veteran.
Ant TC1
Ant TC1 along with Hidden Agenda founded Dispatch Recordings back in 2001. Ant originally helped out with the management side of the label before finding his feet within the realms of production; which was a natural progression for him having DJ'd on pirate radio and in clubs from the age of 15 (since 1993). Fast forward to 2015 and Ant is now solely responsible for the running of Dispatch Recordings, as well as managing Metalheadz.
Beth Frisby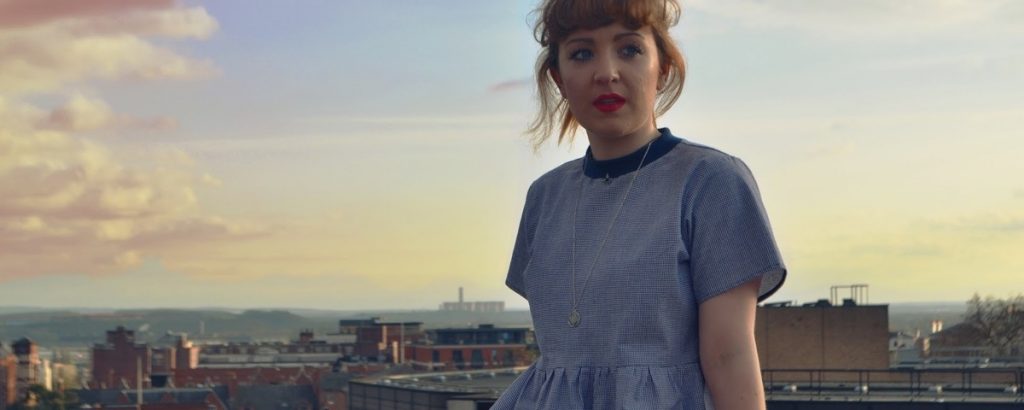 Beautifully haunting & incredibly unique; Beth Frisby's acclaimed debut E.P 'Wandering Eyes' hit the top 20 on the iTunes singer/songwriter charts and continues to steal the breath of her listeners, one of which being Mr Huw Stephens of BBC Radio One. Hailing from Nottingham, Beth is a truly special talent who is fast becoming an unstoppable force.
Blanck Mass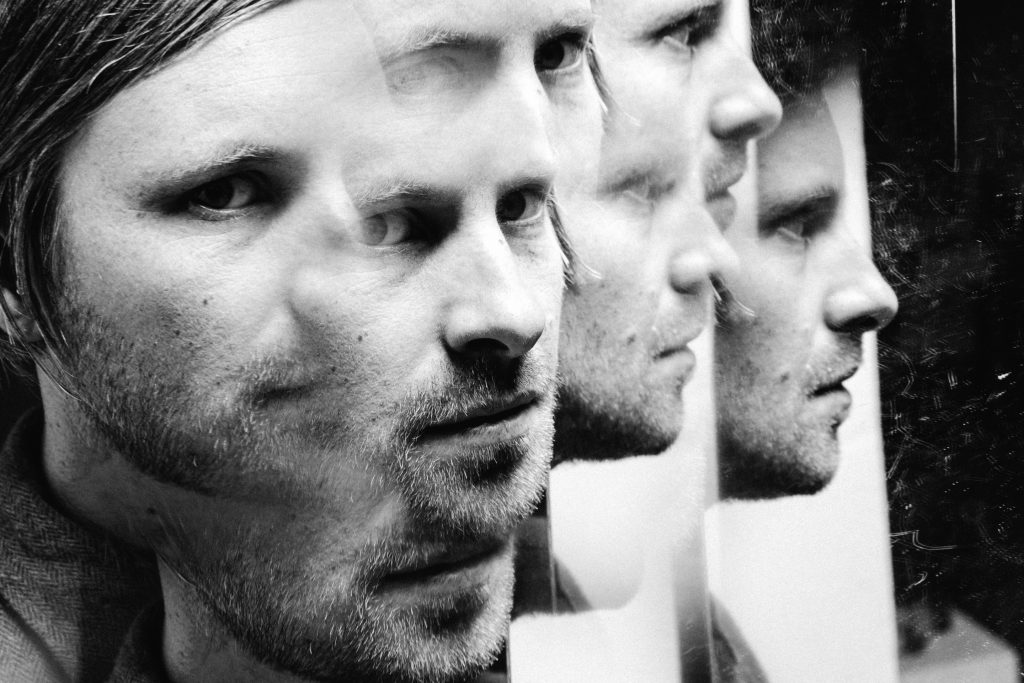 Blanck Mass is Fuck Buttons' Benjamin John Power. His initial ambient creations were to be studio only, and were a collection of beat-less shimmering soundscapes, released on Mogwai's Rock Action label. Interest steadily grew and soon his crafted worlds were to reach the ears of billions as his track, Sundowner, was used extensively in the 2012 London Olympics Opening Ceremony. Ben then followed up his self titled debut with a successful EP release on Software into a more beat driven territory, and has since taken Blanck Mass out of the studio and into the live sphere, touring as main support to the likes of Sigur Ros and Jon Hopkins. Ben is currently finalising his next LP as the protean Blanck Mass and is eager to unveil the his dark new behemoth offerings.
Camo & Krooked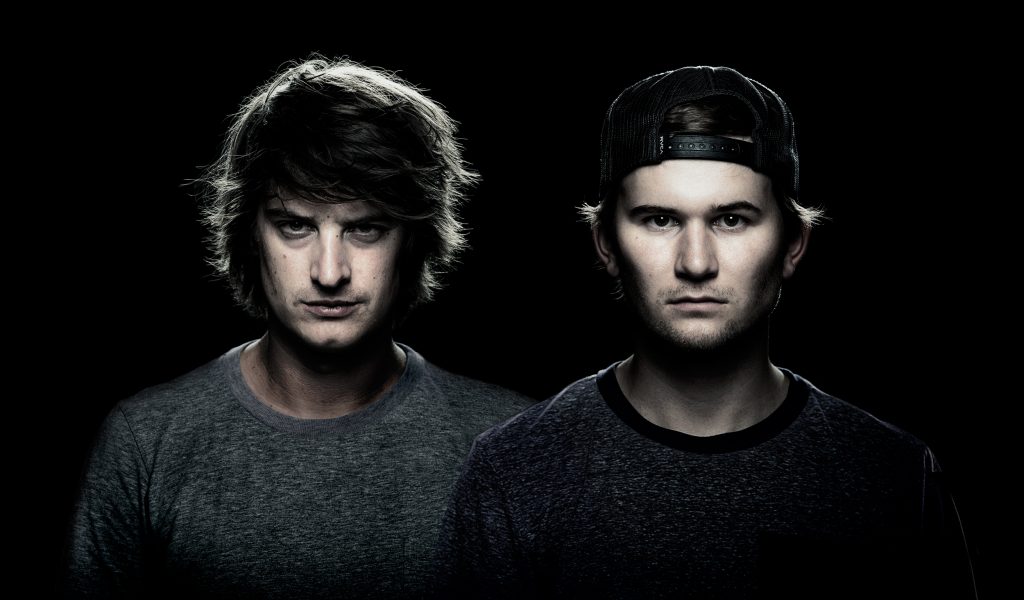 Austrian duo Reinhard Rietsch and Markus Wagner, otherwise known as Camo & Krooked have quickly become one of the hottest production outfits in Europe. Working together since 2007 and signing exclusively to Hospital Records in 2010, the Viennese pair have created a whirl of dancefloor anthems and a fearsome reputation for their untouchable production skills.
Cervo & JVC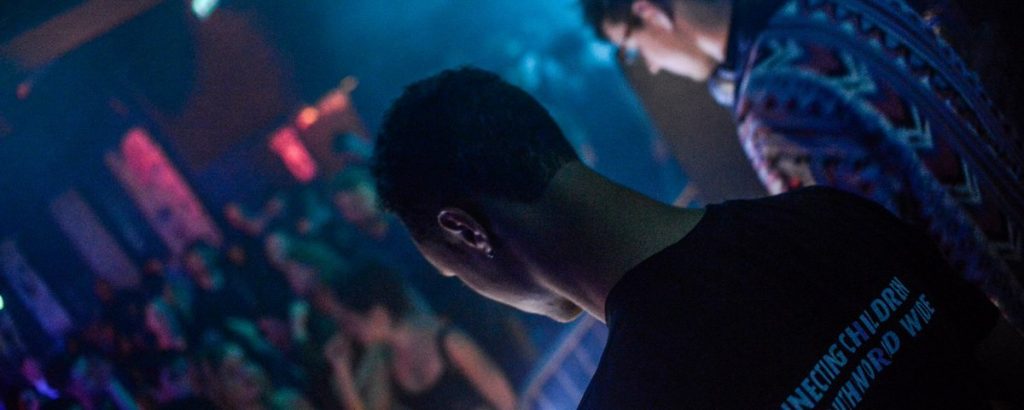 Following over 3 years of avant-garde club nights in Sheffield, Manchester, Amsterdam and Kampala, Banana Hill have been joined by artists such as Gilles Peterson, Quantic, Lone, Spoek Mathambo, Andrés, Move D, FunkinEven, Romare, Awesome Tapes From Africa, Lone and many more. They bring a heady mix of global dance music, taking in afrobeat, kwaito, house, disco, soul, techno and beyond, playing at festivals such as Dimensions, Africa Oyé and more.
Charlotte OC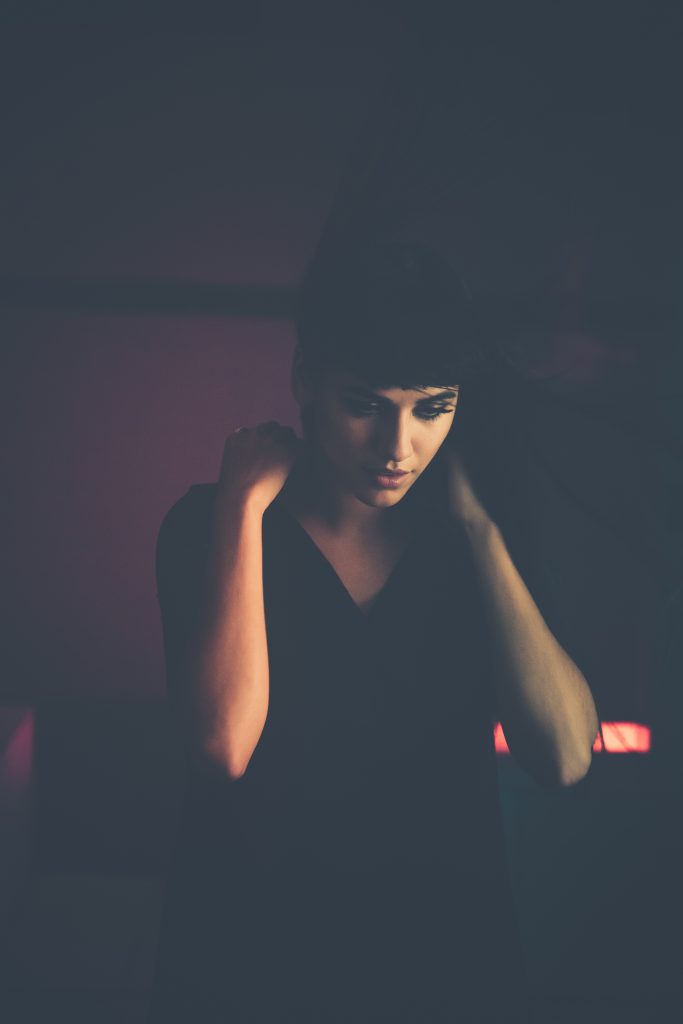 Charlotte's songwriting is sophisticated and immediate, familiar and strange. She says she likes wordplay and imagery but has also learnt to trust a gut instinct. Charlotte is currently at the closing stages of what will be her EP with debut album to follow, a sultry composite of structured song-writing, a freewheeling vocal range and subtle electronic edge. 'I couldn't be prouder of it', she says. At the finishing-touch stages of her hallucinatory 21st century soul epic, she has every right to be.
Dedication Audio / Displace
The Dedication Audio Sound System is a byproduct of a particular group of individual's unhealthy obsession for Drum & Bass – The DIsplace Crew. In their 3 years of running, they have been bringing some of the largest names within the D&B circuit to the city through their club night, Displace, for regular demonstrations of what the sound system was built to do. What with the demand for hefty sound systems in Sheffield, however, you can often find the system providing the rumble at a multitude of events all deriving from different musical backgrounds. Dedication Audio is a huge part of the Sheffield scene, and with Displace at the helm is sure to continue making massive waves in the future.
Ghostpoet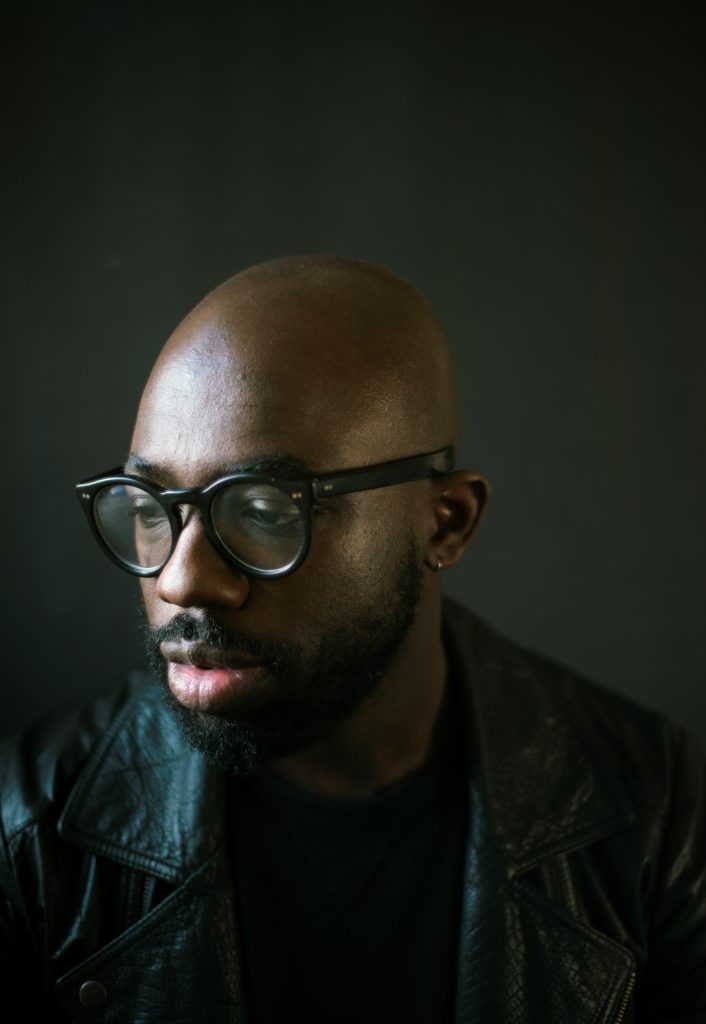 If you think you know multifaceted musician Ghostpoet, think again. In some respects, new album 'Shedding Skin' harks back to Ghostpoet's Mercury Prize-nominated debut of 2011, 'Peanut Butter Blues & Melancholy Jam', in its assembly at least: then, he was free of baggage, loose-limbed and able to capture a moment and spin it into a song; now, he's in a comparable place, but has skilfully circumvented potential complacency by opening the door to creative collaboration while also placing strict conditions on the recording process.
Kamera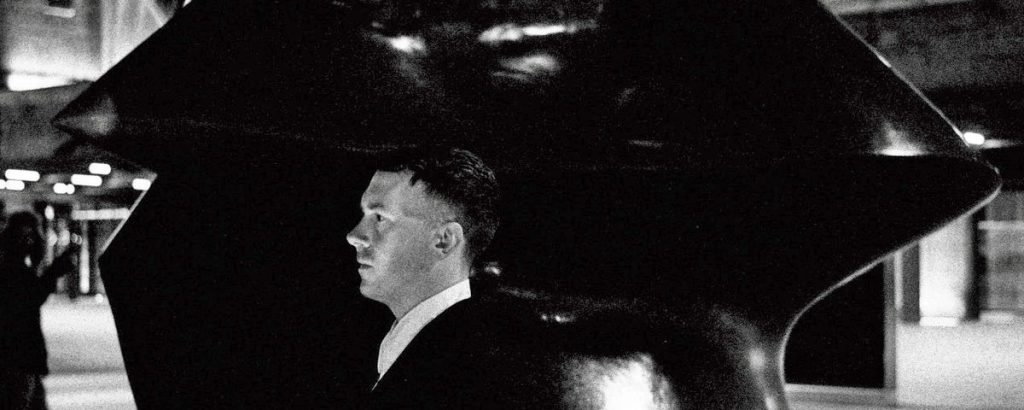 Kamera is a new signing to Phantasy, set to embark on another, altogether different outsider's journey, creating unique and uncompromising music that aims to exist in its own world, in its own form, and its own context. Influenced by bands such as Sunn o))), Fugazi, Autechre, Sabres of Paradise, and indeed any music that 'generally doesn't necessarily make a lot of sense', Kamera's rich sonic space was part born in rural Yorkshire, eventually coming to fruition in the wintery Majorca sunshine. Despite the audible drone of a post-punk and hardcore heritage, Kamera's layers of noise have already proven irresistible on the most locked in and open minded dancefloors, building around unusual grooves that recall techno at it's most industrial and thematically ambitious. Debuting on Phantasy with a remix of Erol Alkan's shimmering recent single 'Sub Conscious', Kamera takes the track's acidic origins and threatens to overpower with layers of stunning feedback that drag the listener in further still.
Lo Shea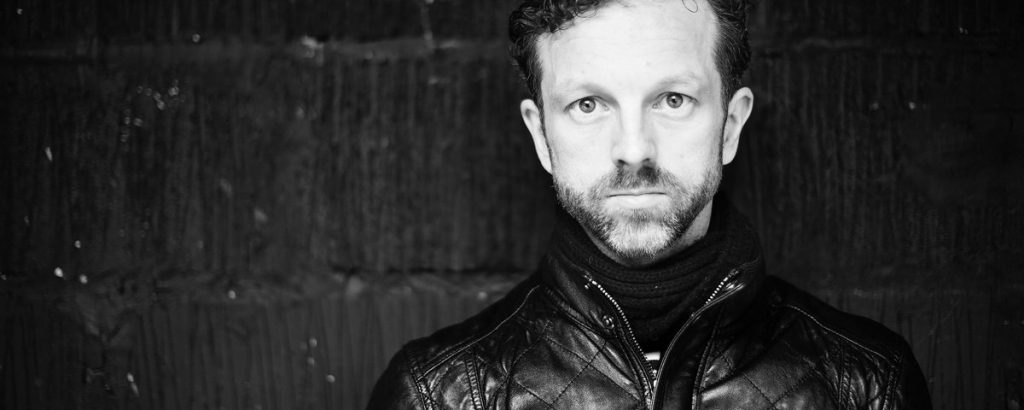 Resident and curator at Hope Works Sheffield, Lo Shea has forged a serious path for himself in the last few years. 2014 saw him playing Panorama Bar Berlin and Air Tokyo, as well as launching the new Hope Works label to critical acclaim, achieving 4/5 in RA reviews and widespread DJ backing. His own labels Seaghdha and 100 Years have received huge support throughout the industry, with Dusky and Levon Vincent to Blawan and Boddika all playing his music on a regular basis. His latest release on Secretsundaze sister label SZE has gained him even more momentum, with Ryan Elliot, Will Saul and Axel Boman all fully behind him.Tramlines 2015 will see Lo Shea deliver a techno set on Friday 24th and a live raw house set on 25th. Lo Shea plays as part of Hope Works' massive weekender, powered by Neuron Pro Audio's custom built, one-of-a-kind touring version of Void Acoustics' flagship Incubus dance stack system. Looking like an alien visitor and sounding equally out of this world, the system is capable of covering 3,000 people with just two monstrous, towering 50,000 watt, 3.4 metre tall stacks. Put this in Hope Works for 500 people and it's a full body experience!
Pedram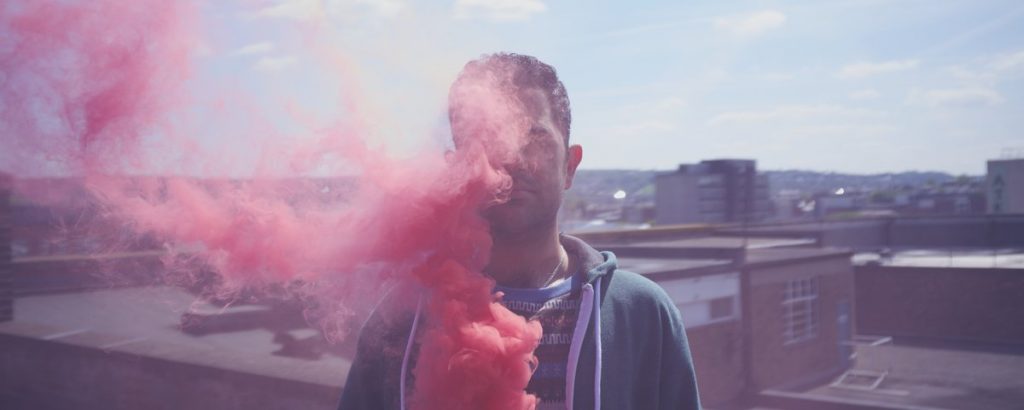 Pedram's various production work under different alias's in the recent past has seen him make fans of Anja Schneider, Paul Woolford, Nic Fanciulli. But it has been the joining of forces with James Zabiela's Born Electric imprint that has seen a long term vision and distinction of his sound forged. Based in Sheffield but originally hailing from Iran, Pedram made the move to what is arguably the orginal electronic music capital of the UK, Sheffield, with labels like Warp and acts like LFO and Forgemasters seeming like neighbours to not just Pedram, but most youngsters in the city.
Rawschac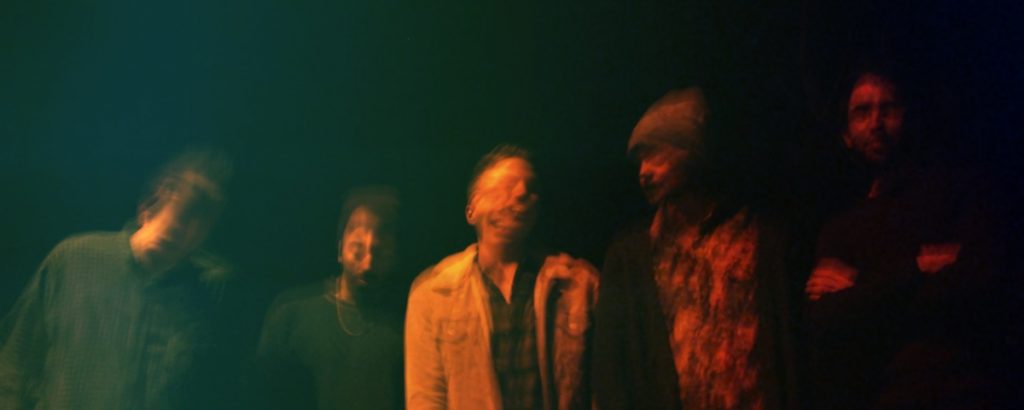 Cut from hazy late-night jam sessions, Rawschac emit an electric atmosphere fuelled by the coming together of idiosyncratic genre splitting and a dark lyrical outlook. Rawschac's sound weaves a fabric rich with lo-fi threads and electro-modern techniques to create deep yet vibalisciously accessible songs about losing yourself and grooving hard. Taking inspiration from beyond music via art, highs and culture, their show draws comparisons with The XX and The Weeknd; bejeweled with a vocal focus akin to the likes of Frank Ocean and locked in by Jhand's unique style of flow. Warm yet cutting guitar melodies and smooth, Jungle-shaded basslines drive the rest.
Roni Size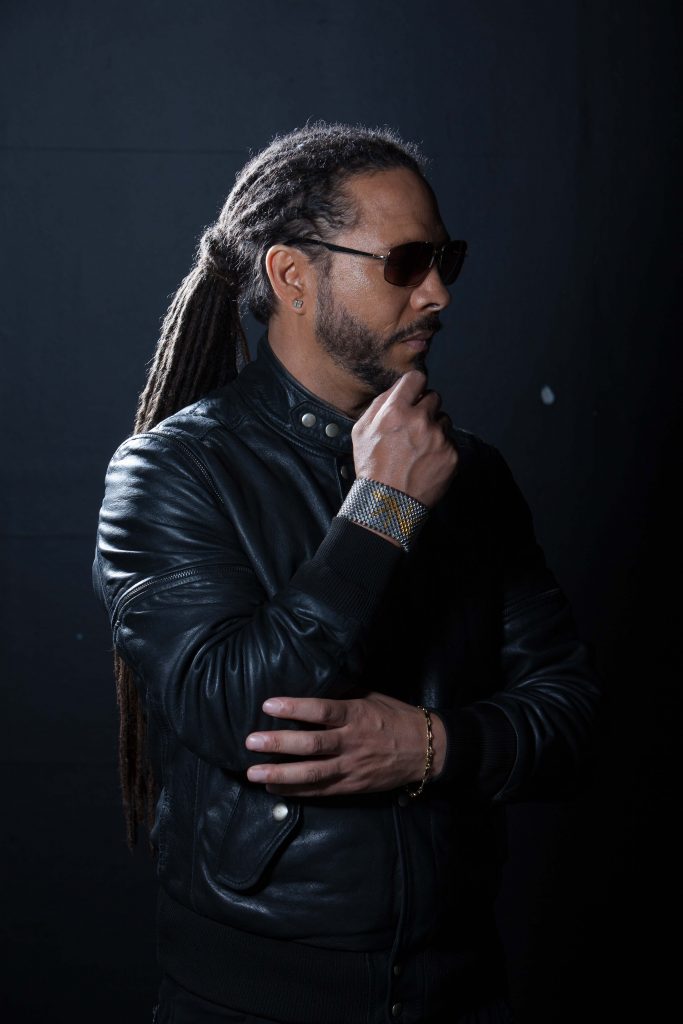 Roni Size's whole life has been about building something new from whatever was around him. From Bristol youthclub parties, through the white heat of rave and the foundational moments of jungle and drum'n'bass, to transforming underground electronic music into something that could be played by a live band on the biggest arena and festival stages, he has at each stage created completely afresh not just a sound or style but an entire methodology of how music can be made. And each time, that new creation has reflected his heritage, his surroundings and the precise moment in which he's operating. It's maybe easy to forget given his relative absence from the limelight in the past decade or so, but Roni is one of the people who distilled the very essence of British music, and is responsible for the way our nation sounds to this day.
WALLS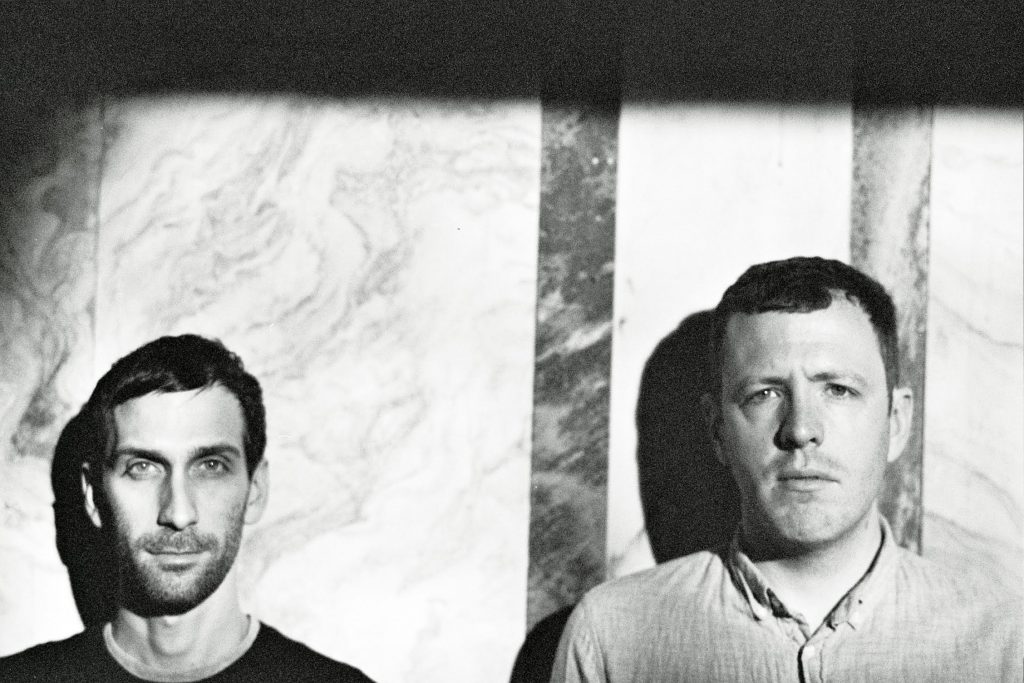 WALLS' critically lauded self titled debut picked up Mojo's coveted Electronic Album Of The Year, featured in NME's end-of-year lists, not to mention winning fans such as of Jamie XX, Caribou, James Holden and impressing US trio Battles so much that they invited the pair on tour around the US. What makes WALLS so alluring is the fully immersive experience of their mellifluous music, reaching out far and wide to pull influences together into patterns of blissful electronica. Their second album 'Coracle' took a more dance-orientated stance, the soft-edged rhythms of ambient combining with older influences from the protean Detroit techno and Chicago house music of Juan Atkins, Mr Fingers et al, while guitars and pedals – twisted to push the instruments beyond their comfort zone – have further cemented links to krautrock (Cluster / Popul Vuh) and shoegaze (MBV / Ulrich Schnauss.). Now, they return with their third and final studio album 'Urals', inverting their signature sound into a new, more intense dimension, once again exploring futuristic vistas with woven synth lines, spiralling guitars and howling distortion/noise.
Saturday
Basement Jaxx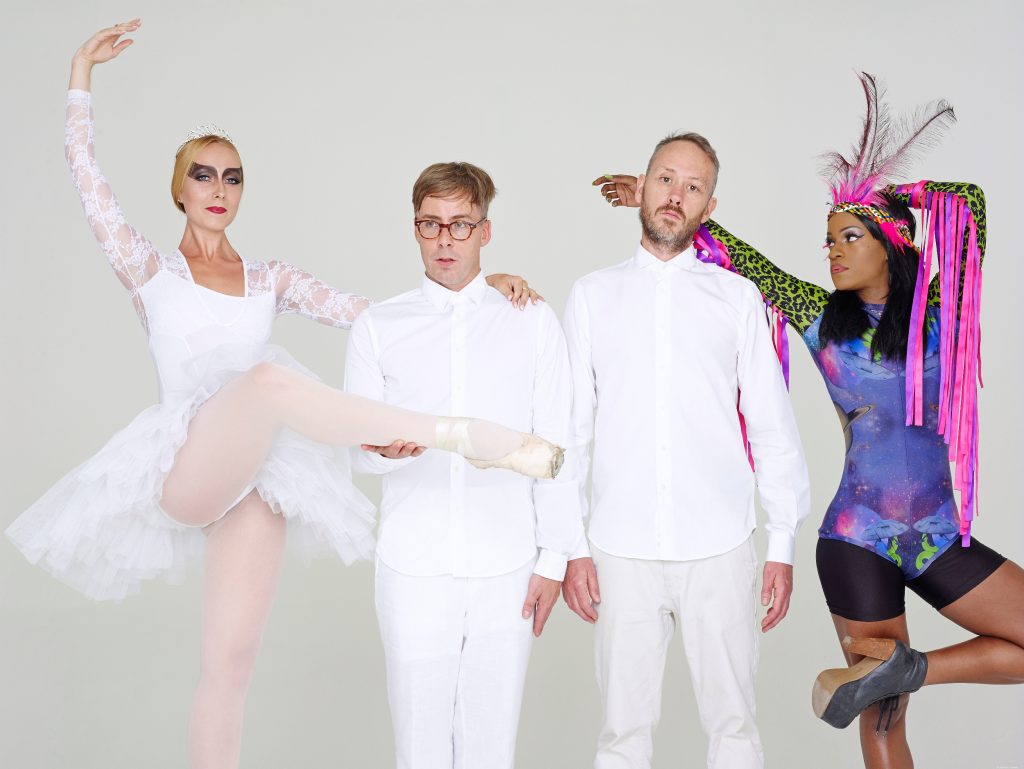 Ever since minting – at the turn of the millennium – the currently voguish, airwave-dominating pop-house sound, inveterate musical explorers Basement Jaxx have been on top of the world. As the Glastonbury-headlining, three-million-album-selling, Brit- and Grammy-winning maestros of global dancetronica prepare to release their earth-shaking, hip-shaking new album, that view is taking on added meaning. Junto is the duo's seventh studio album. Two years in the making, it's the first since they set out on their own after the completion of their decade-plus contract with XL. Now they're working with Coop/PIAS to release via their own long-running imprint Atlantic Jaxx. The record is the sound of Simon and Felix diving back into sunshine and the spotlight, complete with tunes that hark back to the jump-around, era-defining likes of 'Where's Your Head At', 'Red Alert' and 'Romeo'.
Martha Reeves
The eldest of eleven children, Reeves began singing with the Del-Phis in 1960. She was discovered in 1961 at Detroit's fabled Twenty Grand Club, where Motown A&R man Mickey Stevenson heard her perform – Reeves' prize for having won a talent contest. Together with her backup singers, the Vandellas, Reeves recorded a classic run of singles in the mid-Sixties, most of them composed by the songwriting team of Brian Holland, Lamont Dozier and Eddie Holland. The Vandellas' hit streak included what may be the definitive Motown anthem, 'Dancing in the Street', as well as such danceable blockbusters as '(Love Is Like a) Heat Wave', 'Nowhere to Run' and 'Jimmy Mack'.
The Sugar Hill Gang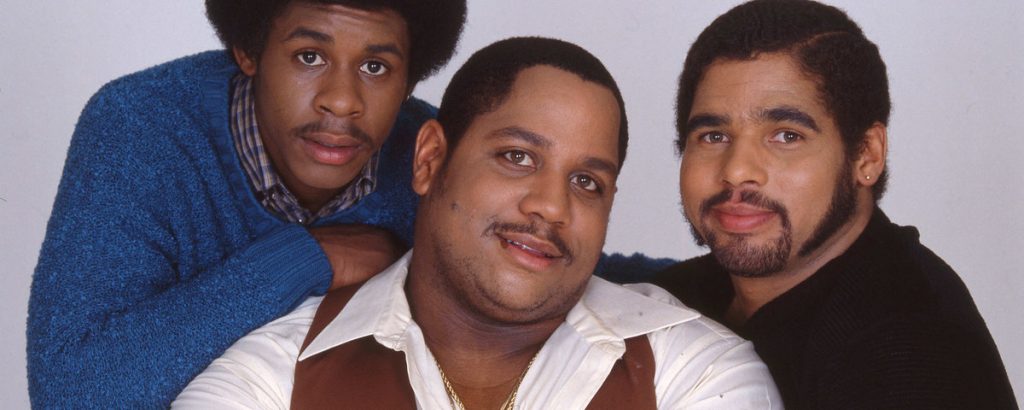 Though the Sugarhill Gang inaugurated the history of recorded hip-hop with their single 'Rapper's Delight', a multi-platinum-seller and radio hit in 1979, the group was cooked up to cash in on a supposed novelty item. Music industry producer and label owner Sylvia Robinson had become aware of the massive hip-hop block parties occurring around the New York area during the late '70s, so she gathered three local rappers (Master Gee, Wonder Mike, and Big Bank Hank) to record a single. Infectious and catchy, 'Rapper's Delight' borrowed the break from Chic's 'Good Times' and became a worldwide hit, eventually selling more than eight million copies. Most industry people figured rap for a short-lived trend, and though they were dead wrong, the Sugarhill Gang certainly didn't carry the torch; despite several modest hits ('8th Wonder' 'Apache'), the trio faded quickly and was gone by the mid-'80s, only returning in 1999 with Jump on It, a rap album for children.
Alcest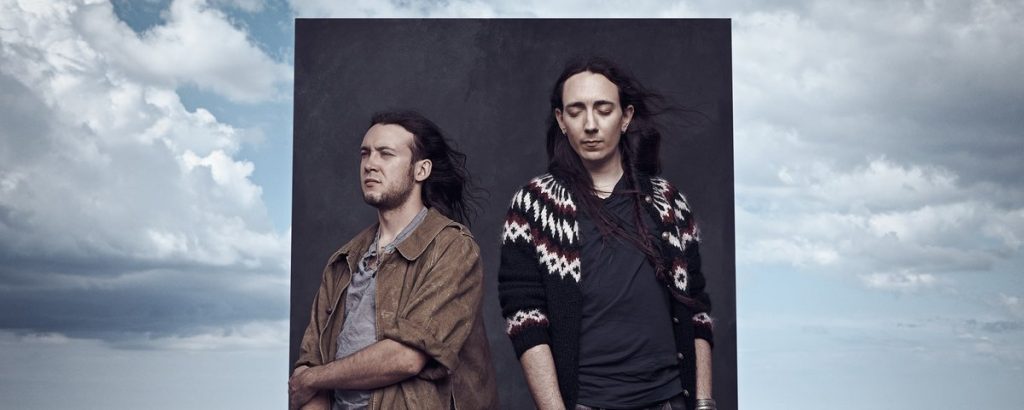 French Dream-pop exemplars Alcest were founded in the year 2000, and via with releases such as 'Le Secret' (2005) and 'Souvenirs d'un autre monde' (2007) virtually created the post Black Metal Shoegaze/Black Metal Blackgaze genre. Over the years, Alcest helped make this style surprisingly popular around the world and continue to be its foremost proponents. Since 2010, Alcest have toured Europe, North America, Asia and Australia. In 2012, they released 'Les Voyages De L'Ame' which saw remarkable worldwide sales, landed them on magazine covers and BBC sessions.
Andy H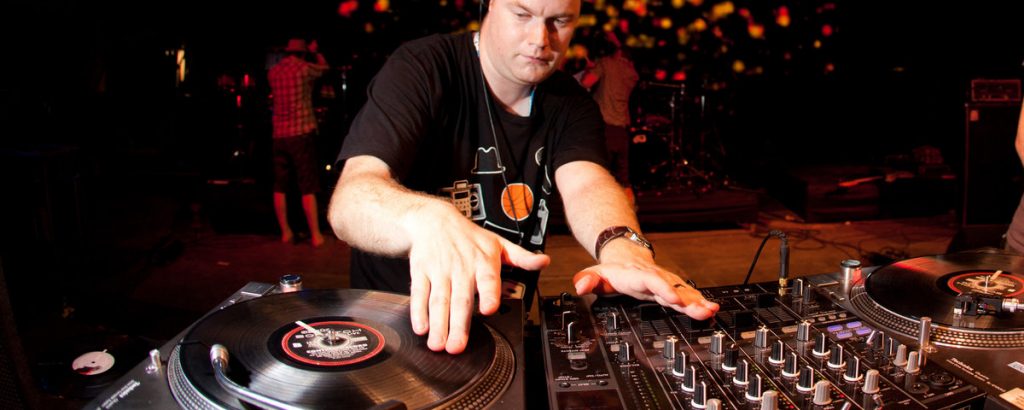 After headlining the Thursday BBC Introducing Stage at Glastonbury Festival, 2011 was a very big year for Andy H, 2012 has continued in the same vein with a solid schedule of DJ bookings and a string of higher and higher profile releases. As a UK DMC finalist and Redbull Thr3style UK finalist Andy H combines turntablism with good old skool party rocking. Resident at the biggest mid-week hip-hop, dubstep and drum n' bass night in the UK, The Tuesday Club in Sheffield which recently celebrated its 13th birthday.
Bang Bang Romeo
It has been a whirlwind few weeks for Bang Bang Romeo, with new single 'Johannesburg' being playlisted by XFM after various national radio airings doubling up with the news that the band will be playing the Jack Daniels Rocks stage at this years Isle Of Wight Festival, joining the likes of Fleetwood Mac & Blur. Bang Bang Romeo had initially exploded onto the radar in 2014, with debut EP 'We Were Born' produced by the legendary Chris Kimsey (Rolling Stones, INXS) receiving widespread critical acclaim, seeing the band labelled as 'epic' (John Kennedy, XFM) and 'Like a Tarantino soundtrack' (Christian Carlisle, BBC Introducing).
Best Friends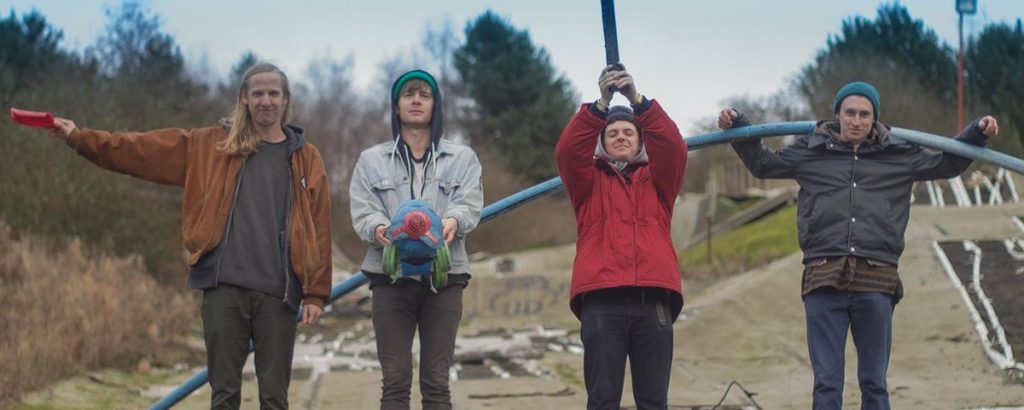 Best Friends emerged blinking into the light after outgrowing their basement practice room that had birthed and protected them for so long. Early recordings produced tangible swathes of fuzz pierced with melody as the band sought to aurally emulate the workings of the Navajo rug makers, known for purposely weaving mistakes into their unique and complex patterns to remind us all that only the divine can achieve perfection. Armed with a encyclopedic knowledge of WWF, a full set of achievements on Mario Kart and several crates of beer, the band have been delving deep ever since to reach your most primal instincts.
Blessa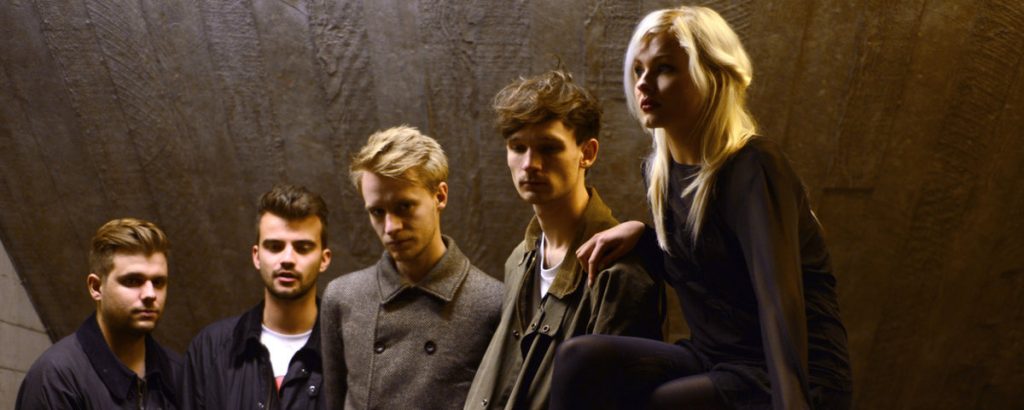 A year on from their debut EP 'Love is an Evol Word', which garnered attention from the likes of the NME and the Guardian, Blessa have undergone a regeneration. Swapping fuzzy guitars for melancholic disco, they are preparing to free their reimagined set out of their kelham island practice space.
Cleft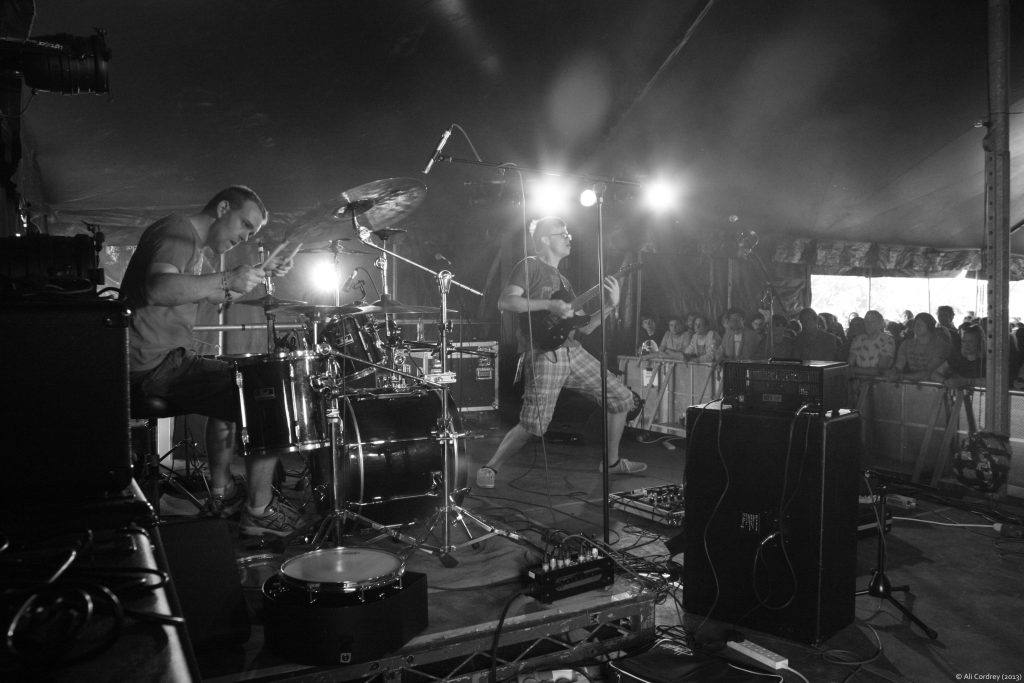 Cleft are two guys who really should know better by now. Describing themselves as playing turbo-prog for a laugh when they first formed in late 2011, the odd genre title now seems to have stuck. After releasing their debut album 'BOSH!' in 2014, they played a lot of shows with riffs in, got horrendously drunk and high on sugar, and are now trying to get in shape by writing another album.
Daniel Whitehouse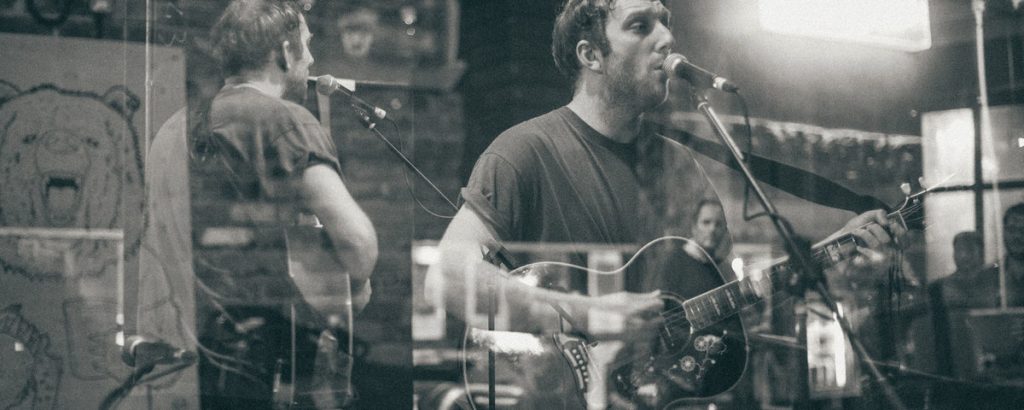 Weaving his way through folk and americana, musically, Daniel has hints of Springsteen about him. His debut album was well received, with Toast Magazine praising its 'feel-good qualities', while a sizable crowd packed out Sheffield's Cathedral to see him perform. His is a name familiar to anyone familiar with the Sheffield music scene. The dexterous musician spent his formative years playing with the likes of Fights, Rossman Frister and Mabel Love. Mabel Love's dark and moody indie rock took them far beyond the Sheffield scene, with their single 'Hardened Face' having been played by Zane Lowe. Since those somewhat turbulent years, Daniel has taken time to have an introspective look at himself and the music that's fighting to get out of him. Deciding the best way to capture the music in his soul, Daniel decided to go it alone. With just his guitar and piano to give backbone to his words, Daniel set about recording his first album, 'Stories For You.'
DJ Q
DJ Q's musical journey started from a young age in Huddersfield, listening to music played by his parents. It was at the age of 12 when Q first got involved with the UK Garage scene, buying vinyls and tape packs. When his vinyl collection grew larger Q finally got a pair of record decks in his bedroom. The self taught DJ started to get bookings at local parties at the age of 15. Q's break on radio came in 2004, He submitted a mix CD, and before long Q became the youngest DJ at 1Xtra, hosting the UKG Mix Show. Q is known for his track 'You Wot!', which was signed and released via Ministry of Sound. The track made the UK Top 50 upon its release in summer 2008, which led to remix work for the likes of Amy Winehouse, Dizzee Rascal, Keri Hilson and Katy B to name a few.
FOKN Bois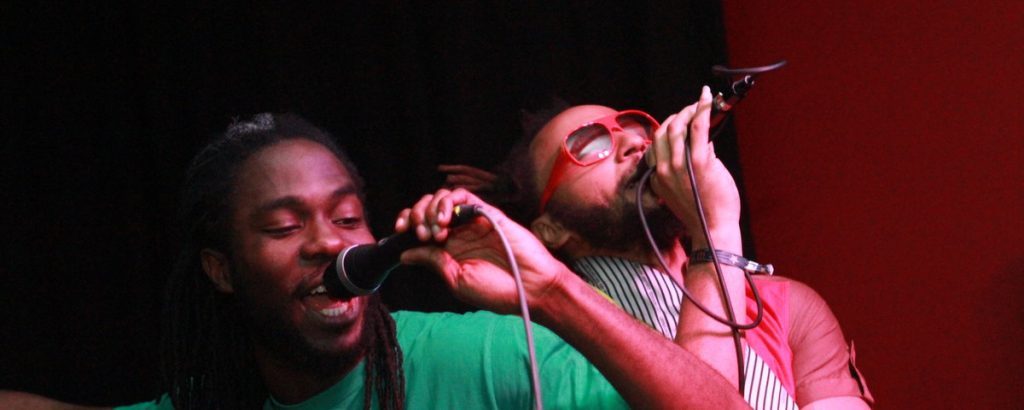 Having shared stages with Snoop Dogg, Femi Kuti and The Gorillaz, amongst others, and performed on BBC (Radio 1, 1XTRA & World Service), CNN and NPR, award-winning duo FOKN Bois can lay claim to being one of the most celebrated Ghanaian music duos in the world. This raw, witty and eccentric super-duo have garnered comparisons to the likes of Outkast and Flight of the Conchords, but their unconventional approach to entertaining is all their own. Expect revolutionary performance art and indulgent progressive afro sounds, all topped off with ingeniously tasteful shock lyrics.
The Half Earth
The solo project of Sheffield-based musician Conor Stephenson, The Half Earth's music finds a middle ground between pastoral beauty and swelling electronics. Working together with producer Rich Cooper (BANKS, Josef Salvat, Mystery Jets) Stephenson realised his early bedroom demos into powerful, fully formed songs.
Hey Sholay
Hey Sholay are the children that lived to see grey. But they would not have it any other way. Severed between Leeds and Sheffield in equal proportion, and a home was found in music. Part trip and part pop, it is equally a sight for slower eyes, and a tug on the ear for those whose eardrums have grown cynical.
Hot Diamond Aces
Hot Diamond Aces' explosive and complex arrangements not only illustrate just how far instrumental music can be pushed, but will also get any audience moving. The band is made up of 7 Sheffield based musicians who all collaborate frequently with other bands and line-ups ranging from Renegade Brass Band, Harleighblu, Rodney P, MYJO, Fletcher Dervish, Sarah Jay Hawley, and many more.
Jim Ghedi
Solo Finger-style guitarist Jim Ghedi has after years of experimentation and travelling around Europe returned with a focused and signature sound. Exploring finger-style experimental Guitar composition, with a wide repertoire of influences ranging from African music, jazz and Eastern European folklore he has crafted his style of playing working heavily in rhythmic phrasing as well as melodic & harmonic experimentation.
Knifeworld
Knifeworld are a complex, psychedelic and exhilarating 8 piece avant-rock band from London. Formed by Kavus Torabi, (guitarist in Cardiacs and Guapo) the debut album, 'Buried Alone' (2009) augmented traditional rock instruments with male/ female, horns and keyboards, about which The Quietus said 'Knifeworld flaunts complex, winding structures, daunting musicianship and vast ambition, but with a primary focus on strong melodies, fizzing energy and, well, pop'.
LewRey
LewRey are a BBC Introducing backed two piece band from Huddersfield. Described as 'pop/soul with a dark edge' and add to this new balance with their unique live performances.
Magpies
Magpies specialise in pouring sad space-folk songs into the upturned faces of the confused and broken-hearted. Their first EP 'I Am A Cat' is set for release in April. Comprising members of The Purgatory Players, Toucans and The Big Eyes Family Players they will be appearing in the Folk Forest on the Saturday of the festival.
Mak & Pasteman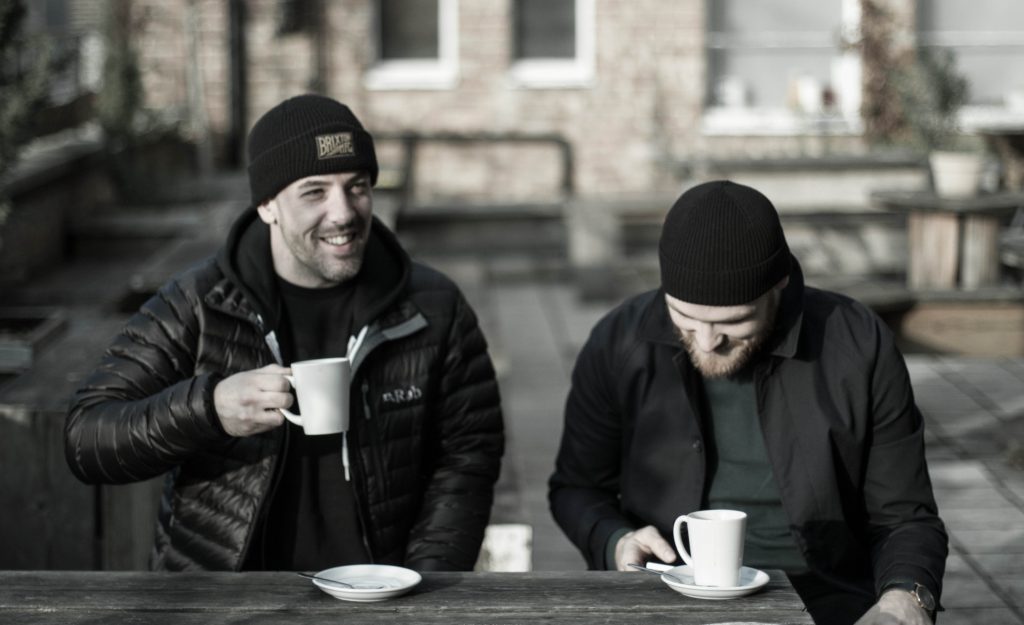 Breaking out across the Leeds music scene, Mak & Pasteman shared a penchant for UK underground music which brought them into the studio back in 2011. Through past influences the duo have crafted a sound that sits between House, Techno & Jungle. These musical foundations are heard on the duo's breakthrough release on Redlight's Lobster Boy label, which received support from the likes of Loefah, Jackmaster & Oneman.
Melle Mel & Scorpio
Having been performing together since forming in 1978, Melle Mel and Scorpio made up two-fifths of one of the most influencial hip-hop acts of all time, Grandmaster Flash and the Furious Five.
Mike Skinner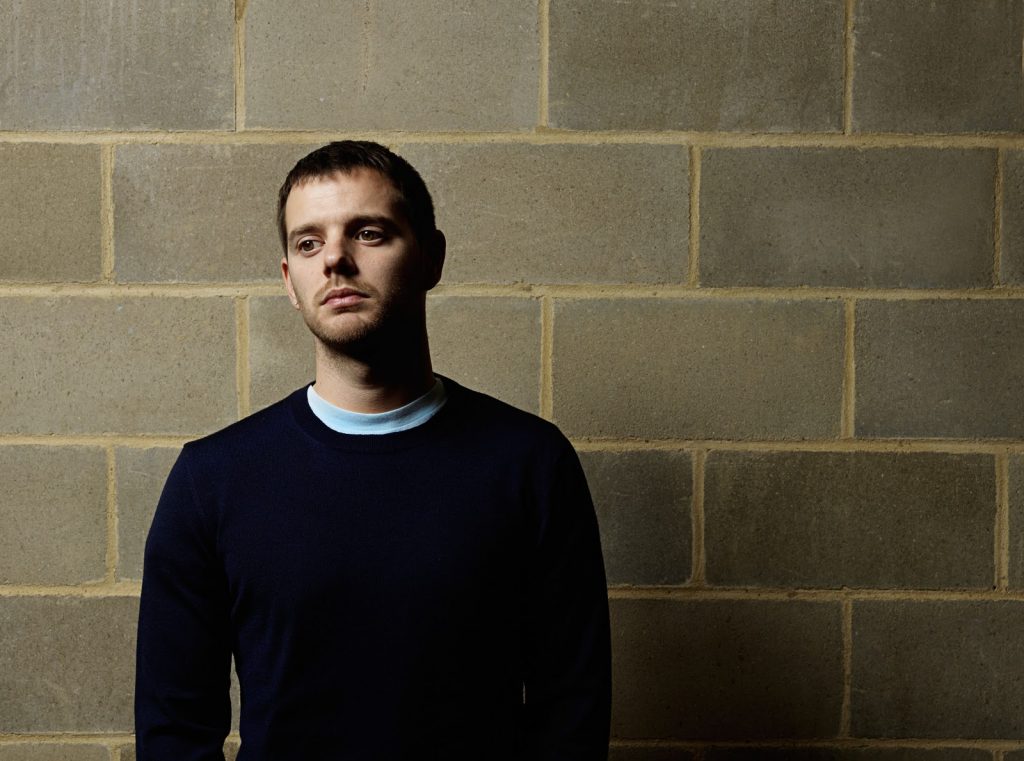 Mike Skinner is the man behind the musical phenomenon that was The Streets for ten years. In that time he won an Ivor Novello, a Brit, and changed the sound of UK music forever. Now that he has retired the moniker of The Streets, Mike continues to push things forward with his genre bending DJ sets. Reflecting his love of cutting edge sounds, Mike's musical selections are as eclectic as his production capabilities. From screwed down house to old skool hip hop via drum and bass bangers and peppered with his own, up the minute refixes, and classic tracks, Skinner never fails to ignite the party spirit.
RedFaces
Fantastic hooks and melodies, a staggering live show and a healthy dose of organised chaos gives you just a glimpse into the world of RedFaces. A gang of four lifelong friends from Sheffield who have immersed themselves in the classics, drawing influence from the 60s, the 90s and occasionally the noughties, they are quickly winning fans, friends and plaudits across the UK and are rightly becoming one of the most talked-about unsigned bands in the country.
Renegade Brass Band
Combining 8 horns with 2 percussionists, scratch DJ and MC, Renegade Brass Band mix jazz, funk and hip-hop with a rawbrass sound and high-energy live show. RBB have already established a big live reputation as a headline act, and have played packed-out shows at venues around the UK and Europe. In the last year, they have supported acts including Grandmaster Flash, Public Enemy, Xavier Rudd, The Apples, Quantic, Craig Charles, Rodney P & Skitz, Ms. Dynamite and more. A hit with crowds across Europe, the band have played at festivals including Secret Garden Party, Sea Sessions Ireland, Kendal Calling, and several times at Soundwave Croatia, warming up for artists such as DJ Shadow and DJ Yoda.
Rolo Tomassi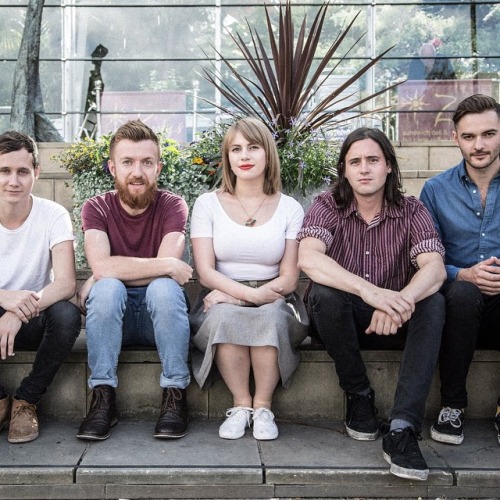 Tramlines regulars, Rolo Tomassi are a British mathcore band from Sheffield. Their name is taken from dialogue in the film L.A. Confidential. The band is known for their strong DIY ethic, and chaotic style and performances.
Seven Tors
Sheffield based rock/pop/folk/synth extraordinaires Seven Tors weave harmonies and danceable rhythms into tunes described as 'absolutely brilliant… just stunning' by BBC Introducing, and having starting 2015 with a sold-out show at the famed Leadmill are looking forward to some big summer shows to showcase their debut E.P. Expect epic choruses, the odd sing-along cover with a twist and more fun than you can shake a bunch of hand-held percussion at.
Slow Club
Slow Club is Sheffield boy-girl duo Charles Watson (guitar, vocals, piano) and Rebecca Taylor (drums, vocals, guitar). The band formed in 2005 when they were both still teenagers and spent the next two years touring relentlessly around the North of England. A support slot with US band Tilly And The Wall brought them to the attention of Moshi Moshi Records who released their debut album 'Yeah So' in 2009.
Initially categorized as anti-folk, the album proved there was so much more to the band and their sound – sweet harmonious hooks, rockabilly beats and exuberant yelps and yips, all held together by some breath-taking harmonizing. Slow Club are defined by their own distinct and powerful partnership – Charles with bruised vocal, rasping guitar and disarming lightness of touch; Rebecca with her dash of Northern Soul and sharp wit, playing stand up drums.
Soul Jam
One of the city's most rapidly rising clubnights, Soul Jam bring the best in soul, funk and disco to the Steel City. They take over the Harley for the Saturday night of Tramlines with a special boogie set from Alexander Nut and more.
Submotion Orchestra
Since forming Leeds in 2009 Submotion Orchestra have carved out their own special place in the UK's ever-changing musical landscape. The 7 piece band's fusion of bass heavy electronica, jazz, soul and much more besides has made them a favourite of the likes of Gilles Peterson, Trevor Nelson and Jo Whiley, whilst their live show has seen them play festivals around the world and sell out venues such as London's famous KOKO.
The Payroll Union
Paris of America, the new album by The Payroll Union, continues the band's fascination with America's dark past. These eight songs explore the violence of the 'riot era' in Philadelphia during the 1830s and 1840s. Inhabiting the stories of radical writers, anti-Catholic brawlers, firebrand preachers, and violent ward bosses, the album imagines a city in great tumult, tearing itself apart. Released on 29th June, an early review has called it a 'future classic of the Americana genre.' (Dancing With Architecture). The record is a result of a collaborative project with Arts Enterprise at the University of Sheffield. Songwriter, Pete David, worked with historian, Dr Andrew Heath, to look at how stories of the past can be told in different ways. Along the way, they worked with a film-maker to chart the process of their work together, Sheffield illustrators and artists, and a number of other musicians, to bring to life these complex, interweaving narratives of a 19th Century American city.
Sunday
Wu-Tang Clan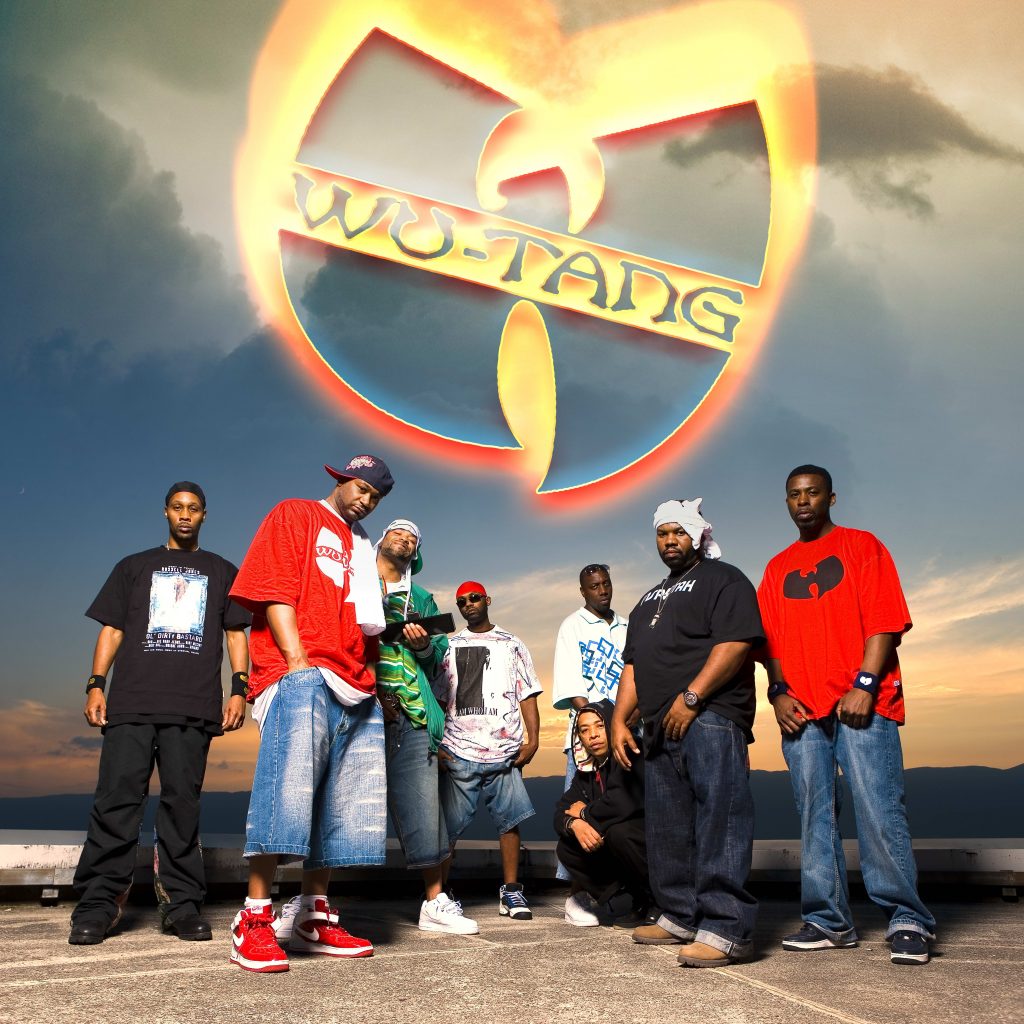 Formed in 1993, the New York-based group set out to turn the standard concept of a hip-hop crew inside out. Taking their group name from a mythical kung fu sword wielded by an invincible congregation of warriors, the group produced genre-defining hits like C.R.E.A.M and Protect Ya Neck, while its nine members all went on to achieve huge independent success in their own right: RZA, GZA, Ol' Dirty Bastard, Method Man, Raekwon the Chef, Ghostface Killah, U-God, Inspectah Deck, and Masta Killa. Assembled as a loose congregation of nine MCs, the idea was to establish the Wu-Tang as a force with their debut album and then spin off into as many side projects as possible. The nine rappers made a pact to a form an artistic and financial community. The Wu-Tang Clan wouldn't merely be a group, it would be its own industry.
Billy Bragg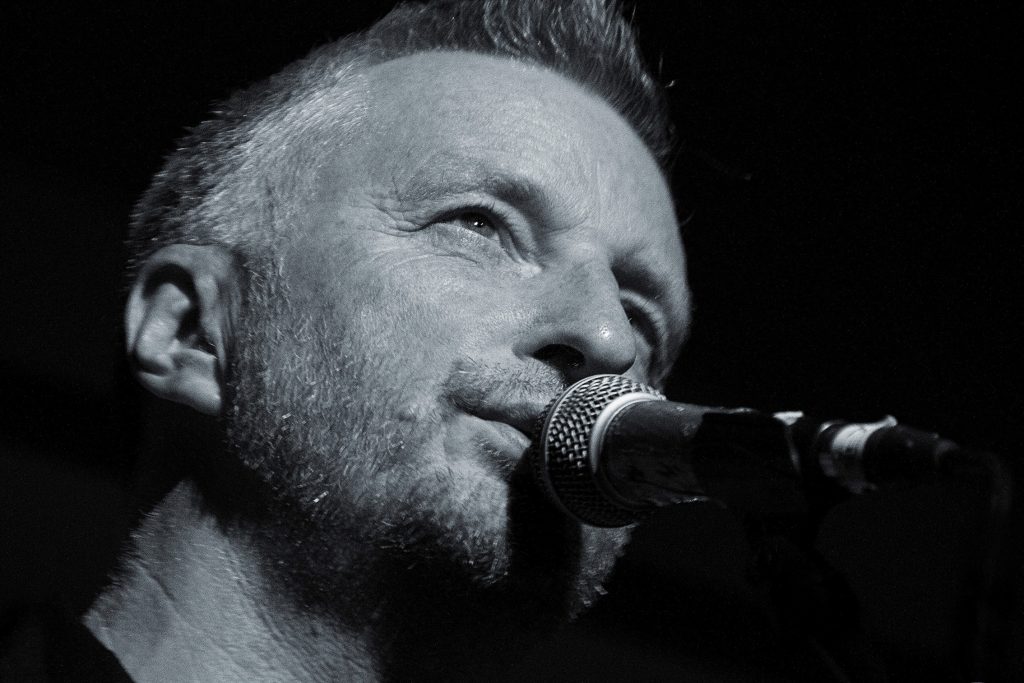 It was thirty years ago today when the Saturday boy from Essex who would become Britain's foremost political singer-songwriter released his first record, the mini-album 'Life's a Riot With Spy Vs Spy'. It contained seven songs, honed live and bashed out over three days on a punk rock electric guitar, and its utilitarian, single-colour sleeve bore the following legend: 'Pay no more than £2.99.' In the same week, you could buy the new album by Big Country or Paul Young for £3.99, and many punters did. But, after famously bribing John Peel to play a track on Radio 1 by hand-delivering a mushroom biryani to reception (Peel vouched that he was going to play it anyway), 'Life's A Riot' charted at number 30 in the national charts. Billy Bragg had arrived. He was in reception. His record company biog stated that he had 'risen from obscurity to semi-obscurity.' And he was already a thorn in the industry's side.
Buzzcocks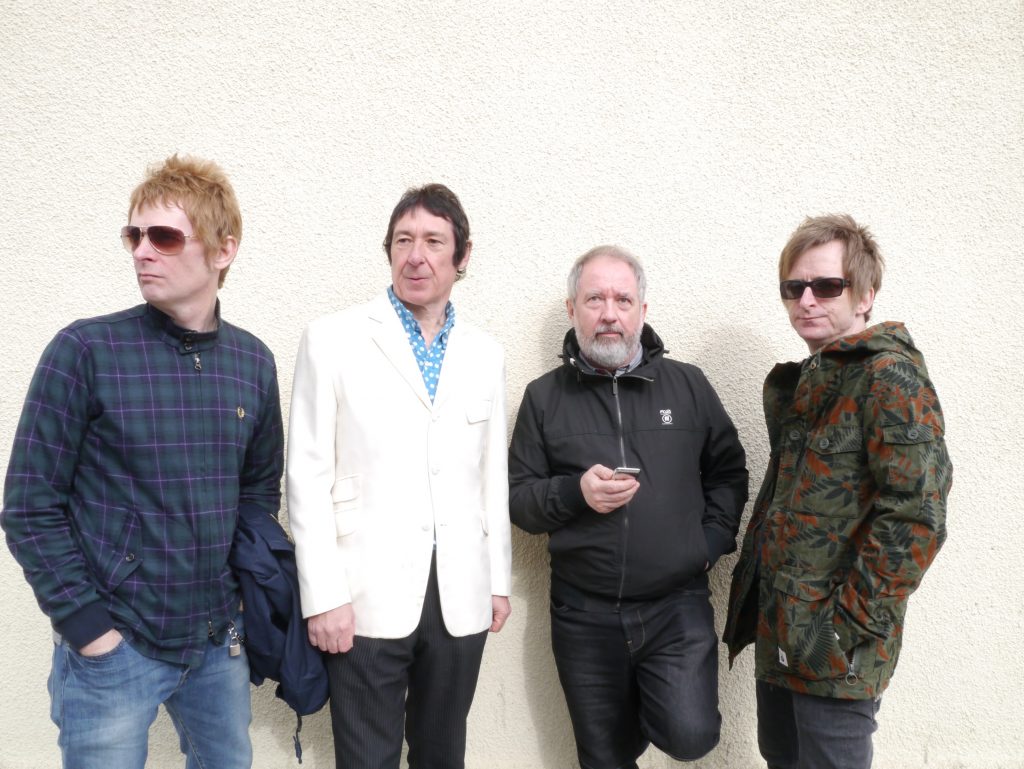 There are hardly any bands performing today that genuinely deserve the adjective 'legendary'. Buzzcocks are one of those very few. Their achievements are staggering: one of the original holy trinity of British punk (with the Sex Pistols and the Clash), innovators of the independent record scene and genuine punk rock superstars who have been cited as inspirational by bands as diverse as REM, Nirvana and Green Day. Eight studio albums, over twenty singles and EPs, a constellation of compilations, covers by other bands and songs on film soundtracks and advertisements have put Buzzcocks among the top echelons of British recording artists. A Mojo Inspiration award in 2006 is just one of the many accolades they have received for their work.
Neneh Cherry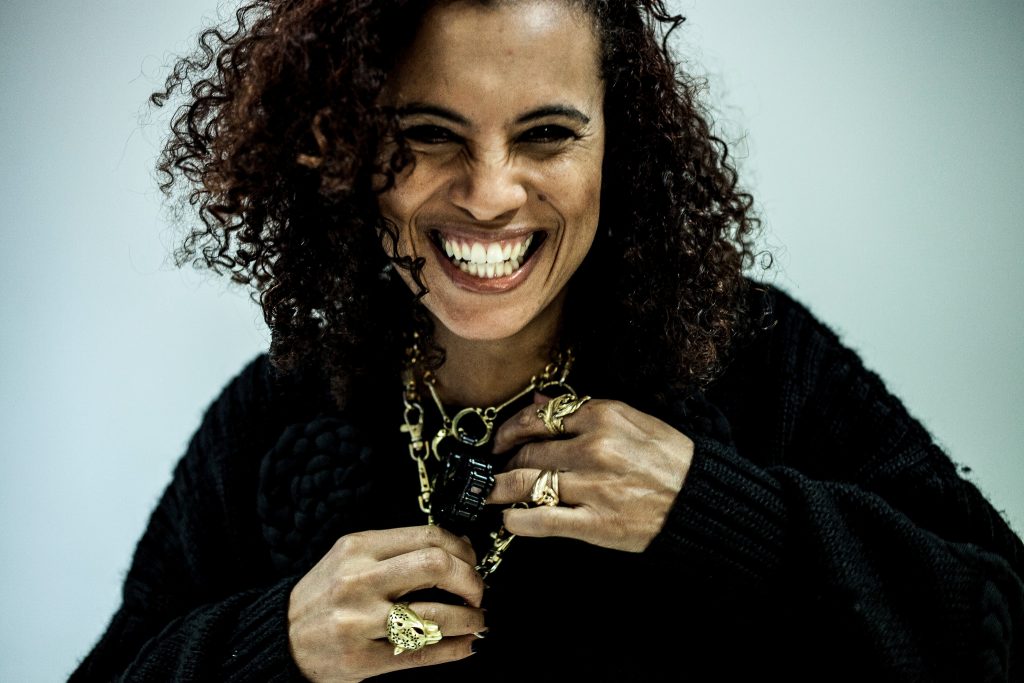 From her early days in influential punk bands through her eclectic solo career, Neneh Cherry has been upending genre (and gender) conventions for more than 30 years.
Blood Sport
Blood Sport formed in Sheffield in 2010, and ever since the trio have forged out arresting sound practices from within the city's hard working art/music community. Their development is now at the stage of surge and attack, with the band's blistering guitar dynamics & pointed lyrics shuddering and shimmering against the roughhoused techno-gilded polyrhythms.
Blossomer
An electronic pop collective based in Sheffield. After spending a long time hidden away in the studio they sneaked out 'To The Sea' & 'To Adore' in 2014. This year they are ready to come out of the shadows, recently releasing their debut single 'Foreign Nature'.
Bruising
Bruising formed late last year after singer and guitarist Naomi Baguley spotted Ben Lewis wearing a Perfect Pussy t-shirt in a Leeds nightclub. Bonding over a mutual love of all things fuzzy, they began messaging voice memos from their phones back and forth until, finally, they got together in the same room and started writing some songs. Since then their infectious, ear worm, fuzz pop has gained them acclaim from the NME, DIY and even Radio 1's Huw Stephens, as well as being described by GoldFlakePaint as 'The best new guitar band in the country'. With releases on hot tape label Beach Coma and the acclaimed Art Is Hard Records coming in the next few months, 2015 is set to be very exciting for Bruising.
The Crookes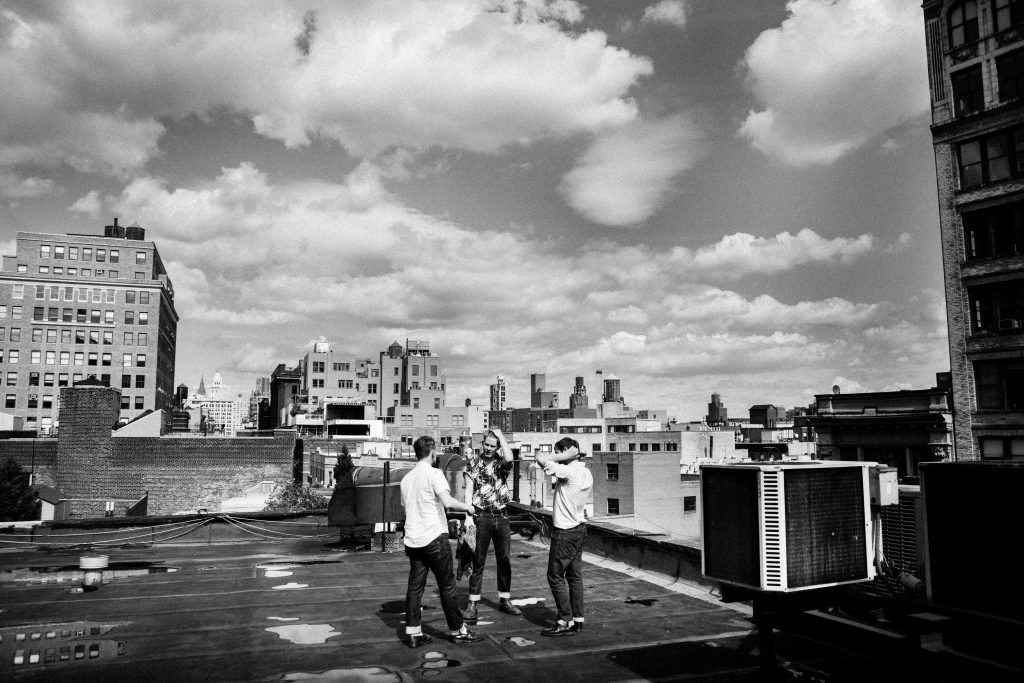 Since their inception during their Sheffield college years The Crookes have dedicated themselves to working hard, writing hard and touring even harder. Addicted to the old school way of doing things, the band have recorded three full length albums, an eight-track EP and countless standalone 7" singles in their six year lifespan. They have travelled the globe from the North of England via Europe, Tokyo, the USA and beyond, finding their true soul reflected in the fellow outsiders and travellers they meet on their way.
Dead Slow Hoot
With their caramel vocals, foot-stomping beats, ground-shaking bass and gut-busting guitar thing down to a tee, Dead Slow Hoot formed in Sheffield last year out of a mutual love of reverb, fuzz, rhythm and buzz and haven't looked back since.
Diagrams
When songwriter and producer Sam Genders last donned his Diagrams hat, captive listeners found themselves truly stunned by the Streatham Hill artist's imaginative and inventive arrangements. Having now moved from his London lodgings and settled in Sheffield with a new lease of life and wife, fresh pastures and friendships are what form the heart of his songwriting.
Dutch Uncles
Manchester five piece Dutch Uncles return with new album 'O Shudder', released on Memphis Industries on 23rd February. 'O Shudder' is easily Dutch Uncles most accessible album yet, with the band finally having alchemised their idiosyncrasies into art-pop perfection. Lead singer Duncan Wallis describes the themes of the record as being 'more personal and direct than before with reflections on pregnancy, terrorism, school discos, divorce, health scares, sexual dysfunction and job-seeking'.
ESRS
Eastern Seaboard Radio Station, are an alternative folk rock band from Sheffield, whose core member is singer songwriter Paul Littlewood. The instrumentation and production on ESRS's debut album, released May 2015, by Three Sixty Records was provided by Littlewood, who notes Neil Youngs 'doom trilogy' albums and Jason Molina as influences.
Gnod

Salford's Gnod are an ever changing collective of 'heads' centred around a core of three members. The Gnod sound has changed as the members have come and gone. From trance-inducing commune drone, to full-on, fuzz-driven post-punk to danceable kraut-noise repetition, the band quickly became renowned for their stellar live shows. The current incarnation of Gnod has dumped all the instruments and replaced them with analogue electronics, to create a dark and twisted psychedelic mind-melt.
GoGo Penguin
With their album V2.0 (Gondwana Records) a Mercury Prize album of the year 2014, GoGo Penguin's skittering break-beats, telepathic interplay and penchant for anthemic melody all contribute to a sound that's wholly their own. While the melodic, harmonic and structural ideas are influenced by both classical and jazz, the rhythms are drawn from leftfield electronica. It's this meeting of opposites that makes their unique acoustic-electronica sound so exciting. Drawing on a heady brew of influences from Brian Eno and John Cage to Squarepusher, GoGo Penguin create an interesting and emotionally rich palate for the listener.
High Hazels
Growing up in Handsworth, in the close streets backing onto Orgreave, High Hazels have been together since school, brothers Paul and Anthony on bass and drums, James singing and Scott on guitar.
Joe Carnall Jnr
Been there, done that, got the plain black t-shirt. Still in his twenties, Joe Carnall has been making music for over a decade. And not just bedroom ballads to be sung in the backroom of the local pub either. Having fronted local cult heroes Milburn as well as currently performing and writing for Reverend and the Makers, this modest melody maker has pedigree.
Liberty Ship
Liberty Ship are a four piece rock & roll band from the suburbs of Sheffield formed in January 2012. Having spent the last two years working hard to hone both their songwriting skills as well as their live shows (which included touring the UK with King Charles in April 2013 and again with Reverend & The Makers in March 2014), over the last couple of months they showcased their new music by releasing a fortnightly series of free singles.
Lonelady
Inspired by post-punk legacy of her hometown, Manchester, England, as well as classic college rock of the '80s and early '90s, LoneLady began her forays into lo-fi art punk by making four-track recordings with her guitar and drum machine in 2004. In 2007, LoneLady connected with two musicians, drummer Oid and keyboardist China Tom, and the project became a trio.
Nai Harvest
Nai Harvest are a two-piece indie rock/emo band from Sheffield, UK. Upon hearing the pensive vocals and tangled, jangling guitars it's surprising to find out they are actually a duo. The prominent examples of guitar/drums combos in indie rock have generated an expectation that most are trying to play at the volume of a band with twice as many people; Nai Harvest are doing nothing of the sort, they simulate a much larger number of people playing quietly, building a bigger sound, like an orchestra.
Nat Johnson
With her personal folk-pop and confessional country, Sheffield-based singer-songwriter Nat Johnson has been playing sell-out shows and gathering fans including Lauren Laverne, Gideon Coe and Janice Long. Nat will be joined at Tramlines by her band of multi-instrumentalists and an ensemble from Cornerstone Brass Band.
The Ratells
The Ratells are a Sheffield alternative 4-piece who have spent the last few years relentlessly touring and writing; developing a slightly heavier sound akin to the likes of Biffy Clyro or Twin Atlantic. Currently, they are hidden away writing new material due to arrive towards the end of 2015.
Saif Mode
Saif Mode is a spiritual techno project born out of Sheffield's own Audacious Art Experiment collective, whose members have recently been deviating away from their hardcore punk origins to explore the different outer realms of electronic music. Saif Mode's debut tape is an unabashed and playful exploration of religious themes set to a soundtrack of '70s synthesizers, while their live performances are an unlikely marriage of meditative drones and unwieldy techno improvisations. A healthy skepticism for laptops and samples (they only use live percussion and analogue electronics) make the typical Saif Mode set an unpredictable and very fun experience to behold.
The Sherlocks
The Sherlocks are a four piece indie/alternative band from Sheffield consisting of two sets of brothers. Since forming in 2010, the band have been relentlessly gigging across the UK acquiring a loyal fan base and supporting the likes of The Enemy, Scouting For Girls, Simple Minds, Reverend & The Makers, The Buzzcocks. They released their debut single 'Live For The Moment' in October 2014 and reached number 92 in the Official UK Singles Chart. Their follow up single 'Escapade' was released in February 2015 and reached number 45 in the Official UK Singles Chart.
Read our feature here
Tickets
Early release tickets have now sold out but Final Release tickets (£30) are available from:
http://tramlines.gigantic.com/tramlines/sheffield-city-centre-various-venues/2015-07-24-12-00
Links
www.tramlines.org.uk
www.facebook.com/tramlines
www.twitter.com/tramlines