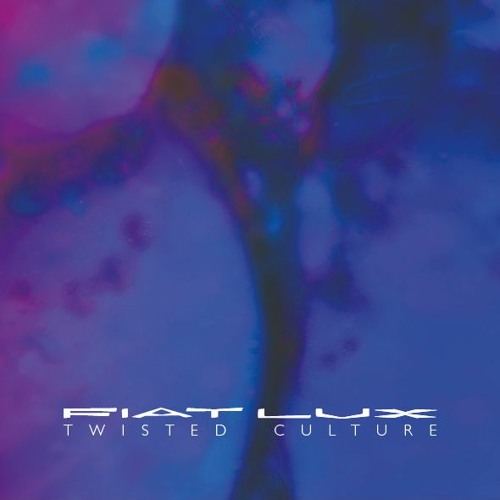 Just over 2 years ago I went to see Fiat Lux play their first gig since 1984, and saw a vibrant band who are very definitely still on it and still doing it live. And now we have this new album; for fans this is a real must and for those of you who don't know the band from way back when, now is the time to get to know them.
Opening track '(How Will We Ever) Work This Way' is a joy. Yes, it's electro-pop, and still recognisably them of old, but somehow it's of now. This is big sounding electro-pop – rich layers of synth, a banging upfront bass, saxophone to die for and the vocals, boy those vocals.
'Cul De Sac' is quieter, darker. It features a kind of spoken sang vocal that's incredibly atmospheric. It sounds and feels sparse – it's layers of quiet small sounds, until it bursts into a glorious sax break. This is the epitome of moody electro-pop. And it has a lovely retro 80s' feel that took me back to then.
If you thought you were going to get an album that was full of the same sort of things, think again. 'Basement City Living' is a full on electro rave track. Banging bass lines, soaring synths. Sounds that dash out at you. Random sounding vocals that go from whispers to screams. Urban underground sounds to the max people.
'The Night We Should Have Met' is a big big ballad. Subtle clever horns, Piano rather than synths. It's a timeless sound that shows a different side of the band. Hints of jazz add a classy feel. Wonderful moments aplenty – the breakdown that focuses on the lead and backing vocal that is so pretty, the horn breaks that sweep in and sweep you away. Beautiful.
'Tighter' tells the story of a nightclub, and a night out. There's an edge to the tale and an edge to the music. This is sophisticated dance music. Saxophone, distorted guitar, sudden stops. This is big pop, retro big pop – there is more than a hint of that New Romantic sound here.
And then something that is all about atmosphere, mood and feel; 'Hope' is a dark, mainly instrumental that you can wallow in, sink into. It takes you through a journey – sparse electro sounds, sax, guitar, richly layered sections that swell and vocals that punctuate. Compelling and mesmerising.
The urgent 'It Wasn't Supposed To Be Now' is up next. Spacy sounds zap out at you but this is all about the tune, the beat; this is pop people, great pop.
Moody sax takes you into 'Breathe You In'. There is only one to describe this, scarily perfect slow pop. And yes, it's 80s' retro. But it's just perfect.
'This Is Your Lifetime' is darker. There's an edge of menace, of finality, here. This is wonderful.
On this album Fiat Lux have taken their 'trademark' sound and bought it into the now. It will sound retro to people 'of a certain age' but 'of now' to people who are coming to the band now. The name of the album reflects the pandemic and the way people twisted it to their own advantage. And to a certain extent the individual songs could firstly, reflect the way the pandemic and associated lockdown affected us – many of us will have spent some time thinking about the past and things have could have been. And secondly the release from lockdown – many of us will have made the most of that.
If forced, and I mean forced, to sum this album up in a pithy phrase, I'd describe it as sophisticated electro-pop but this is very much an understatement. A better way of describing it would be to say that this is an album of sophisticated pop made with obvious technical skill but crucially it doesn't overwhelm the songs – these songs have soul people. The songs vary in feel and sound but hang together as coming from the same band and tell a story overall.
This is an album to really listen to, to really appreciate the way the music has been put together, to absorb the mood and atmosphere of each song. It's all about the music, and the music is wonderful.