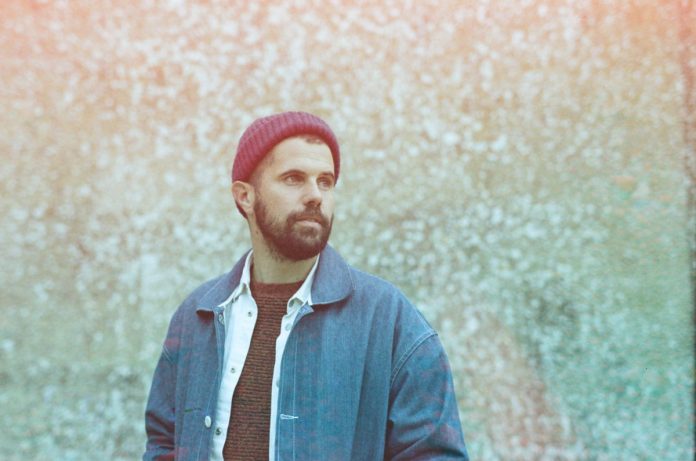 Nick Mulvey has announced details of his second album, 'Wake Up Now', released through Fiction Records.
In conjunction with its announcement, a second track from the record, 'Myela', is streaming now: https://nickmulveyuk.lnk.to/NMMYPR/
'Myela' perfectly harnesses those two very distinct elements that Nick does so beautifully, sewing together electronics and off-kilter rhythms with his atmosphere-drenched, incisive songwriting. It's capped by an undeniable groove to its mantra-like refrain and was written alongside one of Nick's close friends and a new member of his band, Federico Bruno.
The song was born out of the refugee crisis, and a real desire to help in a heart-breaking situation. To report, not to preach. It came to life during final sessions with producer Dan Carey at his South London based studio.
"Having been deeply touched by the crisis I wanted to write about it, and did so in partnership with Federico. We felt unworthy to write poetry about this subject. Exploring first-hand accounts of refugee journeys, we wanted to give them voice. To share with people who listen to my music, to make them aware the situation continues".
Nick is supporting Help Refugees UK with the track's release, and will perform as part of the Give A Home For Human Rights Campaign on 20th September in association with Amnesty.
'Wake Up Now'
At a time of great uncertainty, it helps to surround yourself with those things you trust, and so marks the timely return of Nick Mulvey. His standout debut album, 'First Mind', in 2015 was the introduction of an artist who shirked the conventional and side-stepped the expected. It was a record of opposing shades, all leftfield rhythms, and harnessing an exquisitely natural guitarist doing extraordinary things, painting unique colours across a very moreish collection of songs.
'Unconditional' is one of a number of standout songs from the album, an album rooted in the conscience and all that it stands for. It's also a record that harbours great community, welcoming a host of new and multi-talented musicians with a flourishing skillset. That sense of community was drilled home by Brian Eno in a few pre-recording meet-ups between the two, who implored Nick to open himself up more and consider sharing the weight-load. The idea of opening himself up more has filtered into Nick's lyrics too, once swathed in metaphor upon metaphor, they're now at the heart of this record's identity. Clarity. Humanity.
Production duties here are handed to Ethan Johns at Real World Studios who recorded Nick and his band live and at their most raw to reinforce that key community spirit, and whose eventual finished tapes Nick then took up to London and presented to First Mind producer Dan Carey who meticulously sewed in the electronic elements.
Pre-Order Wake Up Now: https://nickmulveyuk.lnk.to/WUNPPR/umgtest9
Nick Mulvey Live:
27th September – The Empire Music Hall, Belfast
28th September – Button Factory, Dublin
1st October – O2 Academy, Liverpool
2nd October – Lemon Grove, Exeter
3rd October – O2 Academy, Bristol
4th October – O2 Ritz, Manchester
6th October – The Leadmill, Sheffield
7th October – Church, Leeds
9th October – O2 Institute, Birmingham
10th October – Wylam Brewery The Palace of Arts, Newcastle
11th October – Liquid Rooms, Edinburgh
12th October – O2 ABC, Glasgow
14th October – Great Hall, Cardiff
15th October – O2 Academy, Bournemouth
16th October – The Junction, Cambridge
17th October – O2 Shepherds Bush Empire, London
19th October – De La Warr Pavilion, Bexhill on Sea