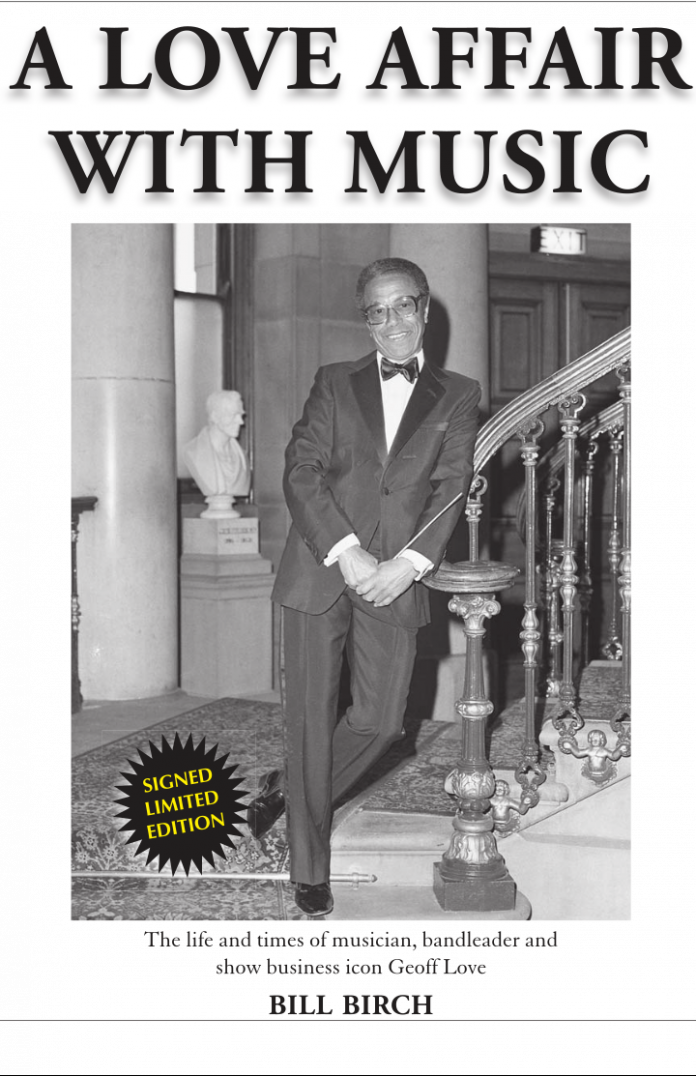 Musician, musical director, arranger and composer Geoff Love was born in Todmorden, grew up and took his first musical steps there on the way to a career which saw him work with some of the world's top music stars and become a recording star and showbusiness personality in his own right.
Todmorden historian Bill Birch's new book A Love Affair With Music will be launched amid a weekend of celebrations in September, leading up to the 100th anniversary of Geoff's birth.
It tells the amazing – and vividly illustrated – story of Geoff's parents' showbusiness background and follows his life from his humble upbringing in the Todmorden of the 1920s and 1930s to his arranging and recording with dozens of stars, including Shirley Bassey, Connie Francis, Marlene Dietrich, Vera Lynn, Judy Garland, Frankie Vaughan and Johnny Mathis.
The author has granted exclusive sales rights and all profits to Todmorden Information Centre.
More about the weekend here FESTIVAL NEWS: Geoff Love Centenary Weekend, Todmorden, 2nd & 3rd September 2017