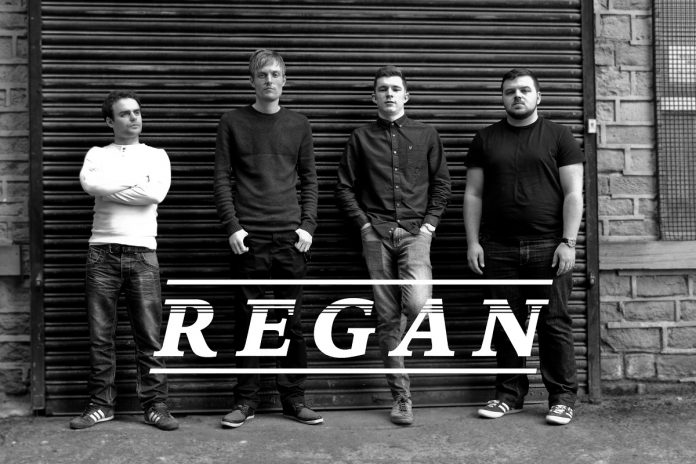 Until I took on reviewing this single I had heard of, but not heard, REGAN. Boy, have I missed out. 'Four Fingers' is a raucous piece of heavy alternative rock that ticks all of my boxes.
OK so that's the gut reaction, what's it sound like. Well, for my admittedly rather ancient ears, there are distinct hints of NWBHM in there – and in particular things that sound like Diamond Head and Saxon – mixed with an alternative rock sound.
The best thing is that amid all the raucous there is a swing and swagger to the track that'll have you out of your chair – if you're listening at home that is. I get the feeling, that live, this is a floor filler.
Repeated listening is going to bring you the detail. The swirl of the guitars in the mix, the frankly wonderful backing vocals, the slightly tribal drumming. And boy, do those guitars growl. What I haven't mentioned yet, and why I don't know, is that this is melodic, it has a tune you you can hum. Clever that.
If you've not – like me – heard anything by REGAN yet then this is a great intro.
'Four Fingers' is out today
iTunes: https://itunes.apple.com/gb/album/four-fingers/id1252670832?i=1252670845
Spotify: https://open.spotify.com/album/5iMQGT9xJw5Std7BENrb3a
The info
Facebook: https://www.facebook.com/reganofficial/
Twitter: https://twitter.com/reganband
Website: http://reganmusic.co.uk/
Soundcloud: https://soundcloud.com/reganofficial