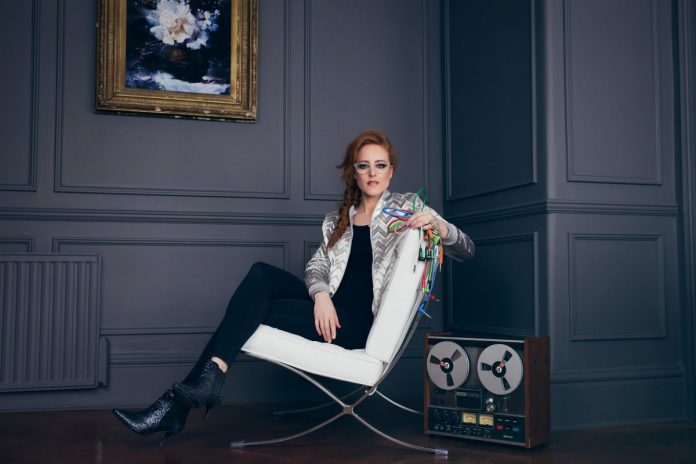 At the age of just 19 Mike Oldfield released a totally original, new age prog rock record. He called it 'Tubular Bells'. The landmark album became one of the biggest selling albums of all time, and famously stayed in the charts for an incredible 279 weeks as well as gaining worldwide attention for its opening piano theme on the classic horror film The Exorcist.
The music is a personal favourite for composer, Sandy Smith, "As a brass player and arranger it has been a long held ambition to re-cast the work in brass clothing." So 44 years after its first release Smith presents a new score of the classic album, this time in Brass. Tubular Brass – a 28 piece brass band featuring some of the UK's finest players. The show is a first of its kind both live and on record, allowing audiences to hear Tubular bells in a completely a new light.
https://youtu.be/57MVofXupUI
With the addition of a special performance of Mary Casio: Journey to Cassiopeia by electronic artist and composer Hannah Peel that combines synthesizers and brass to stunning effect, the audiences are taken on an otherworldly journey.
https://youtu.be/rheEstCKV9U
During her teenage years in Yorkshire, Peel played trombone in brass bands: marching at weekends and wearing Dicky Bows at competitions and so naturally the 'brass' sound has become very much a part of her creative DNA. She went on to record Mary Casio: Journey to Cassiopeia live on location at The Civic, Barnsley, making this the perfect spot to perform again.
Hannah Peels music tells the story of a journey from Earth to the star constellation of Cassiopeia, Peel explores one person's journey through space, time and life by telling the story of 86 year old Mary Casio and her lifelong stargazing dream to leave her South Yorkshire home in the mining town of Barnsley and see Cassiopeia for herself.
The Magnificent show which was named as "No.1 Music Pick Of The Edinburgh Festival" by The Skinny Mag will be coming to the home of brass bands, Barnsley. Tubular Bells + Mary Casio:Journey to Cassiopeia will appear on the 21 October at The Civic, sending tingles down the spine of the audience this Halloween season. The show also features specially commissioned audio visuals by Daniel Conway.
Tickets for this spectacular performance are nearly sold out so make sure to book now to avoid disappointment.
Box Office: Monday – Friday, 10am-6pm / Saturday, 10am-5pm / Sunday, 10am-4pm (on family performance days)
Contact
01226 327000
enquiries@barnsleycivic.co.uk
www.barnsleycivic.co.uk
The Civic, Hanson Street, Barnsley, S70 2HZ
http://tubularbrass.com/about/
http://www.hannahpeel.com/
https://www.facebook.com/TubularBrass/
http://rootmusic.org.uk/events/tubular-brass/