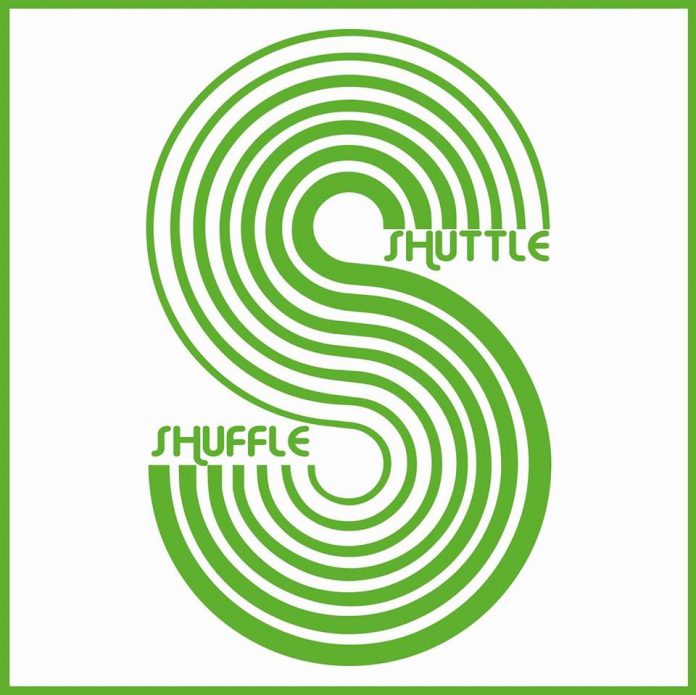 Bradford's Shuttle Shuffle Festival is primarily a grassroots event that knits communities together through a mutual love of music, art and performance. This years festival will be held at multiple venues in Little Germany (Bradford), which during the 19th century was the centre of the international textile industry.
Artists confirmed for 2019 so far and just announced include:
Verity White
The Senton Bombs
Nick Aslam
Ben Blue Waters
A Guy In A Band
Jess Gardham
One Sided Horse
Eduardo Niebla
Jesa
Nigel Clark (Dodgy)
Rory Hoy
Joe Solo
Saturday 17th August
NIGEL CLARK (FROM DODGY)
(Auditorium stage, Bradford Playhouse)
Nigel Clark is an English singer-songwriter who is best known as the lead singer and bassist of DODGY. Straight off the back of their UK tour celebrating the 25th anniversary of the release of their breakthrough, gold-selling second album HOMEGROWN, Nigel Clark the frontman of DODGY, will be performing at this years Shuttle Shuffle Festival.
Come and enjoy his recollections from the 90's Brit Pop era and hear some of the best songs ever written by a British band – 'Staying Out for the Summer' 'In a Room', 'Good Enough' and 'If You're Thinking of Me'.
ONE SIDED HORSE
One Sided Horse is the brain child of Mark Whiteside and is a musical collaboration between Mark and EMBRACE members Richard McNamara, Mickey Dale, Steve Firth and Mike Heaton. His first solo effort is a far cry from the radically different Evil Blizzard where "Side" his singing drummer alter ego, haunts audiences from the back of the stage. Here we see Mark move front and centre and with the help of some of his friends, create a new kind of sound which fans of Mark's work, will love.
EDUARDO NIEBLA
(Auditorium stage, Bradford Playhouse)
Hailed by The Guardian for his "exquisite guitar playing", the formidable virtuoso and composer Eduardo Niebla presents his amazing repertoire of "stunning flamenco jazz" with guitarist Matthew Robinson. A master of today's generation Eduardo has traversed the worlds of jazz, classical, world and pop music, collaborating with such diverse partners as Craig David, Juno Reactor, sitar maestro Nishat Khan, Lol Coxhill (sax) and the Dante String Quartet.
A spellbinding evening of passion, verve and fleet fingered virtuosity from one of the most potent forces in flamenco jazz fusion.
RORY HOY
Rory Hoy is a multi-award-winning Music Producer/DJ and Film Maker. His music career has seen him producing 5 critically acclaimed albums and numerous EP's, Singles, Remixes. He has also produced tracks for Disney, Sony BET TV, Fox TV, Costco and the Tour De France Documentary and is constantly working on new syncs.
He has DJ'ed throughout the country in clubs and at Major Festivals including Leeds Festival, the 2014 Tour de France Fan Park performing to over 20,000 people and has DJ'd in Paris.
His film 'Autism And Me' is published worldwide on DVD together with a booklet he's written explaining in easy to understand terms what it's like living with Autism on a daily basis.
JESS GARDHAM
York based multi award winning singer/ songwriter/ musician, MasterChef 2018 quarter finalist and actress Jess Gardham has now released her latest EP of original material called 'RISE NOT FALL'
Jess's first album 'Beyond Belief' got rave reviews and Jess went on to be a song writing finalist for BBC Radio 2 with them saying that "she is a songwriter to watch".
Her music has taken her all across the UK, Europe, Canada and the US and she has played venues such as York Barbican, The grand Opera House York, Pocklington arts centre, Manchester O2 Academy, The Limelight (Nashville US) amongst others.
With her own brand of pop/soul/acoustic fusion she has supported a whole host of internationally known acts (KT Tunstall, The Shires, The Magic Numbers, Paul Carrack, David McAlmont, Martin Simpson, Tony Joe White, Rachael Sage, Kathryn Williams, Wilko Johnson, Amy Wadge, Chantel Mcgregor, Mungo Jerry)
In 2018 Jess was announced as a quarter finalist in the new series of MasterChef which was shown on BBC1 in March, millions tuned in to see Jess cook her heart out.
To add to Jess's awards (Yorkshire gig guide 'Best Band/Artist', Yorkshire gig guide 'Best song songwriter') Jess has recently won LFEST 'new to you artist 2018' as well as a top three nominee award for 'LFEST Band/Artist 2018'
VERITY WHITE
Taking influences from the 90s rock and grunge scene, and meshing it with synths, strings and an intricate vocal lines Verity creates her brutal yet beautiful style of rock – loved by fans of Skunk Anansie, Halestorm, Nine Inch Nails, The Pretty Reckless and Tori Amos.
Recently, White and her band have been impressing gig-goers at festivals (Lechlade, FeckFest, Frogfest) and live music venues (Pizza Express Live, The Troubadour, Cargo London) with their high-energy live show across the UK. They're now planning their second tour in Spring 2019, to coincide with their second studio album. Awards – Artist of the Year 2017 – Your Music Radio, Best Female Indie Artist 2017 – Spiderweb Radio, Best Alt-Rock Song (July 2017) for Too Much – Akademia Awards.
SHANE PAIN
Shane Pain, an emerging socio-political band from Bradford, West Yorkshire, have just released their first single and a music video for 'Within Our Means'. They're a band of chugging riffs and sorrowful gothic-style vocals combined with cynicism, an anti-establishment message, and plenty of punk attitude. Listening to them you can hear influences from The Sisters of Mercy in terms of vocal drawl, the political aggressiveness of Dead Kennedys and a little bit of Marilyn Manson's unflinching demeanour.
The video for 'Within Our Means' sees Shane Pain himself (Shane Pain being the name of both frontman and band) wandering the streets of Leeds begging for money for the banker's bonuses whilst dressed as Theresa May.
'Within Our Means' shows plenty of eccentricity and activism, they're definitely not your typical punk band. The track's social commentary is a great introduction for new listeners of Shane Pain, and there's certainly a lot of intrigue for their upcoming album 'Slave Songs For This Century'. Fame and fortune mean nothing to this band, only art and the message matter. The message is a scathing commentary on the world as it is today and the solarbots within it.
Sunday 18th August
A GUY IN A BAND
Upcoming singer, YouTuber, and producer from West Yorkshire. 4 track EP "Difficult Difficult Lemon Difficult" out now mixing alternative electronic pop with trip/hip-hop beats to create a style of his own.
BEN BLUE WATERS
Ben has been playing music and gigging since the 70's, Sometimes in bands, sometimes solo, and various genres from R&B to punk to avant garde, but he's always maintained a deep love of the simple country blues of artists like Son House and Robert Johnson, and the urban blues of Howling Wolf, Muddy Waters and John Lee Hooker. This year at The Shuttle Shuffle Festival he will be bringing his all-star band to deliver a foot-stomping set of the blues.
Ben Blue Waters – Slide guitar, vocals
Chris Dover (from the Hoodoo Operators, CPSD) – guitar
Chris Papa George (from Dr Bob & The Bluesmakers) – Blues harp
Phil Snell (from The Twangles) – Mandolin, violin
Laurie Reader (from Laurel Canyon Union, Rocksalt Acoustic) – Bass
Nick Rafferty (from The Heavy Machines, Sea Whores) Percussion
JOOLZ DENBY
Joolz Denby is a writer, poet, spoken-word performer, illustrative and fine artist, curator, photographer and tattooist…….and she's going to be at this year's festival.
Her poetry collections include The Pride of Lions (1994), Errors of the Spirit (2000), and Pray For Us Sinners, a book of short stories and poems published in 2005. Her first novel, Stone Baby, won the 1998 Crime Writers' Association New Crime Writer of the Year, and was shortlisted for the Crime Writers' Association John Creasey Memorial Dagger. Her novel, Billie Morgan (2004), was shortlisted for the Crime Writers' Association Dagger in the Library Award and the Orange Prize for Fiction. Her most recent novels are Borrowed Light (2006), set in a Cornish surfing village, A True Account Of The Curious Mystery Of Miss Lydia Larkin & The Widow Marvell (2011) and Wild Thing (2012), about an urban feral child.
Joolz also works in the music industry, as a recording artist, illustrative artist for New Model Army, and manager of the young Bradford band, New York Alcoholic Anxiety Attack. Her touring exhibition, One Family, One Tribe – The Art and Artefacts of New Model Army, is a collection of her 25 years of art work for the legendary cult rock band. Her photographic exhibition/installation, Bradford – True North, was shown at Bradford University in 2006, and she is curating an exhibition on elective body modification – The Body Carnival – for Bradford's Cartwright Hall Gallery. Joolz was Artistic Director of Illuminate's Radical Bronte Festival in 2006 and was designated a Cultural Revolutionary in the North of England for her contribution to the region's Arts. Joolz is well-known for her work in prisons and with marginalized young people and has performed her work all over the world, and broadcasts on BBC Radio 1 and Radio 4. She lives in Bradford.
The Shuttle Shuffle Festival was created in February 2013 by a group of music lovers in Bradford, the idea was to create a culturally diverse festival that celebrated the vast local talent within the area and attract touring acts that rarely visited Bradford.
The business model for the project was in its most simplest of forms… create a Grassroots festival that would push the boundaries and give the good folk of Bradford something to be part of, and with a budget of ZERO………. this was going to be fun!
The 2013 – 2016 Festivals were held at the legendary Factory Street Studios, which provided a selection of industrial mill type spaces, which gave the event a quite unique feel to it.
Factory Street was housed in a former textile mill which is how the Festival got its name, a shuttle being the device used in weaving to carry the weft, and associated with the continual to-and-fro motion………the shuffle!
Throughout those first few years relationships were built with several other like-minded projects that brought different ideas to the table. The Yorkshire Gig Guide, Eclectic Rhythm, Kultchad Live, The Piece Project, Bradford Metropolitan Food Bank and Salamander Brewery, have all played their part in ensuring the success of the festival. Some have since moved on to other things whilst others have remained and been joined by others and are all still part of the ongoing adventure.
This year's festival is going to take place all around Little Germany, an area of particular historical and architectural interest in the city centre of Bradford. In its day this bustling hub was the trading heart of the world's wool and textile industry. These deeply rooted links to the woollen industry and the Shuttle Shuffle name are important to our existence, and more importantly our continuation.
The line-up for this year's festival is as much about emerging talent as it is about established performers. We pride ourselves on bringing diverse and interesting bills to the heart of the city.
The Shuttle Shuffle is now run as a CIC project and commits its profits to supporting creative and innovative work both within the context of the annual festival and outside, through other partnerships and projects.
This year we have linked up with The White Ribbon UK Campaign which aims to end male violence against women and create safer music events where groping, verbal abuse, assaults and other forms of harassment are eradicated.
The Shuttle Shuffle Festival 2019 will take place on August 17th and 18th.
It's been one hell of a journey so far and the festival has changed shape so many times along the way.
From operating out of the iconic Factory Street Studios, to moving to our new home in Little Germany, you can bet your bottom dollar that it will be anything but boring!
https://shuttleshuffle.weebly.com/
Tickets https://shuttleshuffle.weebly.com/buy-tickets.html