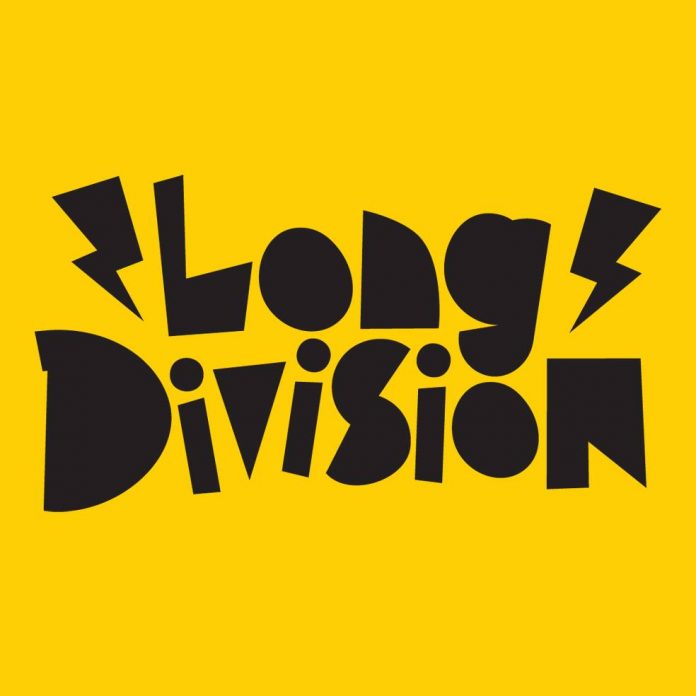 Long Division Festival has added a further 22 bands to the bill for 2016's festival in June. Already announced for the festival are Mercury Prize nominated Sunderland brothers Field Music, Leeds post punk legends Gang Of Four, the hugely influential The Membranes, The Fall survivors/ex-members Brix & The Extricated and former Delgado Emma Pollock.
Building on this already excellent line up, Long Division have announced a brace of new acts that help it along it's way to becoming one of the best celebrations of DIY music and culture around… Including Brighton's acclaimed Fear of Men alongside much hyped Indie darlings Kagoule, fast rising local heroes Allusondrugs & Glasgow's Chemikal Underground icon RM Hubbert who makes his long awaited return to Wakefield.
Long Division has also announced that, thanks to a partnership with Wakefield College, the festival will now offer free entry to all 16 & 17 year olds. Festival founder Dean Freeman explains "Long Division is massively keen to make sure there is a next generation of bands and music lovers in Wakefield. It's something that is hugely overlooked in our city, but thanks to some great support from Wakefield College and others, we've decided to just make it free entry for 16 & 17 years olds. That way, it is super simple for them to get involved and see some great bands in the city." Free tickets will be available from the Long Division website, but must be registered for and brought to the box office on the day of the festival.
Partnering with Music Glue to run an artist application process for acts to put themselves up for consideration to play Long Division has resulted in a huge amount of exciting artists sending their music to the festival. Louise Distras, Buen Chico, Cold Summer, Fold, The Homesteads, Big Love, The Do's, Heather Coulton, Piles Of Clothes, The Passing Fancy have all been selected to perform at the festival through the platform joining previously announced Music Glue acts: Habberdash, Jack Winn, Yawning Dog, One Day, After School… & Milk Crimes
Autumn 2015 saw a huge outpouring of support for Long Division through their 2016 Crowdfunder, with over £7000 raised to help with the initial funding to get the festival off the ground. Supporters of Long Division include Philophobia Music & Vinyl Tap Records, Sheffield record label DMF Digital, Hide & Seek Records, who will all run their own stages across the city. The Ridings, who will be featured on festival wristbands, local recording studio Top 5 Studio, Awesome Merchandise & countless other generous music fans!
Sunday 12th of June will also see the return of the much loved live album recording event. A collaboration between Long Division and Armley's Green Mount Studios (Pulled Apart By Horses, The Cribs, Forward Russia), the live album recording will see Post War Glamour Girls recording a full album, live to tape in the beautiful St Austens Community Centre. The album is recorded to a reel to reel tape machine while those in attendance listen through wireless headphones, a truly unique experience, this is set to sell out very soon!
TICKETS ON SALE NOW
Tickets are available online through ticketing partner Music Glue. Physical Tickets available from Wah Wah Records in Wakefield and Leeds' Jumbo & Crash Records.
New additions
Fear of Men / RM Hubbert / Kagoule / Allusondrugs / Kingsley Chapman & The Murder / Barry Hyde / Pictish Trail / Hatcham Social / Louise Distras / Forever Cult / Cold Summer / Knuckle The Do's / O Captain / The Homesteads / Jaded Eyes / SAMH / Charlie Padfield & The Gamma Rays / Fleckt Pets / Piles Of Clothes / The Passing Fancy
Full line up
Field Music / Gang Of Four / Los Campesinos! / Brix & The Extricated / Bis / Fear Of Men / The Membranes / Emma Pollock (Full Band) / Malcolm Middleton / RM Hubbert / Kagoule / Kid Canaveral / Middleman / Dancing Years / The Lake Poets / De Rosa / Johnny Foreigner / Allusondrugs / Kingsley Chapman & The Murder / Barry Hyde / Pictish Trail / Her Name Is Calla / Post War Glamour Girls / Hatcham Social / Louise Distras / Sam Airey / NARCS / Fizzy Blood / The Spills / Napoleon IIIrd / The Ainsley Band / Jonnythefirth / Mi Mye / Forever Cult / Yard Wars / Fur Blend /Adore / Repel / Fighting Caravans / I Set The Sea On Fire / Buen Chico /Cold Summer / Galaxians / Climbing Alice / Thomas Wilby Gang / Knuckle / Juffage / Mammoth Penguins / Loz Campbell / Heather Coulton / Milk Crimes / Yawning Dog / Big Love / The Do's / O Captain / The Homesteads / Framing Witches / Little Mono / Jaded Eyes / SAMH / Jack Winn / Habberdash / Charlie Padfield & The Gamma Rays / Lewis Armitage / Fleckt Pets / Piles Of Clothes / Deadset Dream / Monoking / The Passing Fancy / One Day, After School…
Website: http://www.longdivisionfestival.co.uk/
Facebook: https://wwwfacebook.com/longdivision
Twitter: @Long_Division_
Instagram – longdivisionfestival