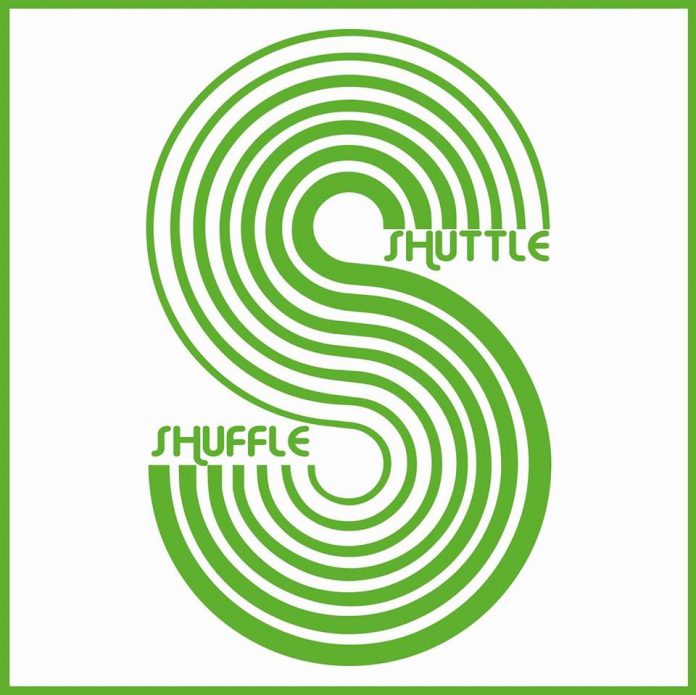 The Shuttle Shuffle Festival is a Bradford Urban Grassroots Music Festival held in Little Germany, Bradford. This years festival takes place over Saturday 17th and Sunday 18th August 2019
Venues confirmed so far: Sorm Studios, Bradford Playhouse, The Merchant Bar with more to be confirmed.
The festival started about six years ago, first held at Factory Street Studios in Dudley Hill, Bradford, predominantly music but with art and spoken word elements. They encourage bands musicians and artists from across Yorkshire, but also from further afield too including travelling international bands.
Shuttle Shuffle has always been about grassroots music, across all genres and about inclusion, involving people in music and art, experiencing it for themselves. The festival has always included workshops, and other interactive or immersive elements to encourage people to discover their own creativity. Also, they've always been about including different grassroots cultures, frotm varied musical and ethnic communities, enjoying difference and diversity.
The organisers love Bradford and its vibrancy and feel the Shuttle Shuffle celebrates and reveals the beauty of Bradford's various grassroots cultures.
Shuttle Shuffle took a rest in 2017, and relaunched at Sorm Studios in August 2018, in Little Germany. With one outdoor stage and two indoor stages as well as dance, photography, storytelling, and all kinds of workshops. It was very enjoyable and a great success. The bands came from Bradford and across Yorkshire, very grassroots. They included youngsters to pensioners, learning disabled individuals, people who had struggled with mental health issues, people who hadn't. It catered across all genres. And people loved it. They enjoyed themselves, they lost their labels, opened their eyes and enjoyed being with their fellow human being.
The Shuttle Shuffle is evolving. In 2019 the festival is going to be held across various venues in the historic area of Little Germany, Bradford. It will include again Sorm Studios, but also Bradford Playhouse, and Merchant Bar and other venues too. Six stages, performing arts, dance and spoken word stage, exhibition areas, lots of workshops across various Little Germany venues. It will include a vibrant outdoor market and food area and outdoor activities, (Dance Music, street entertainment)
The festival supports the Bradford Metropolitan Food Bank, which is now a neighbour to them in Little Germany and the White Ribbon Campaign, Men Working to End Men's Violence against Women. It also campaigns for appropriate, respectful behaviour at concerts and venues, so that venues and festivals can be safe places for people to enjoy.
The festival also support the Swan Song Project, which is run by a local grassroots musician and song writer, Ben Buddy Slack. Ben works with individuals who are facing terminal illness and death and he helps by enabling people to write, play and record their own songs, expressing their emotions and wishes through music to their loved ones and friends. It's a very beautiful thing that he does, and we are pleased, and humbled, to give him our support.
Artists confirmed so far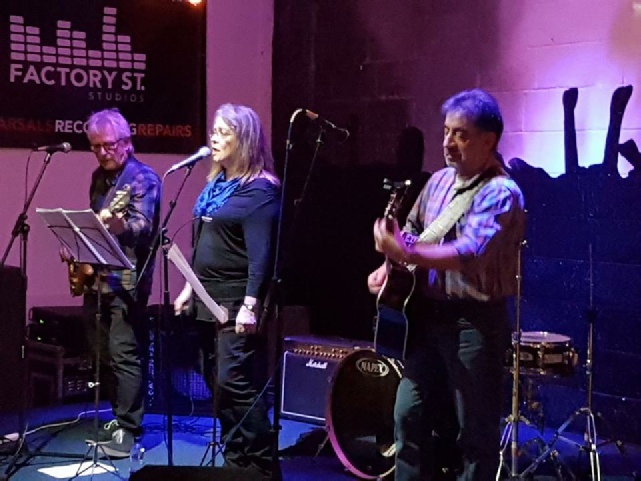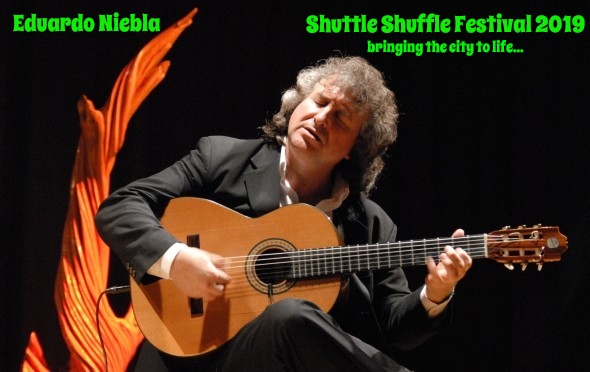 Ticket pricing is: Weekend – Saturday& Sunday (17th & 18th)
Super Early Bird £20
All tickets give you access to every venue throughout the weekend/specific day, as per your ticket selection.
Skiddle:
https://www.skiddle.com/whats-on/Bradford/Little-Germany-Bradford/The-Shuttle-Shuffle-Festival/13475387/
Yorkshire Ticket Shop:
https://www.romancart.com/cart.asp?storeid=56648&itemcode=Shuttle-Shuffle-Weekend
Not So Early Bird £25
Last Minute £30
There will be at least 6 stages across the venues and outside, plus other performing, workshop and display spaces.
Shuttle Shuffle Festival web sites:
https://www.facebook.com/shuttleshufflefestival