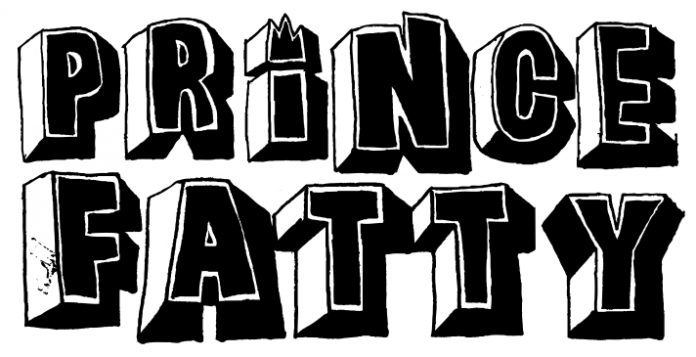 2015 was a pivotal year for the company; not only did they take their first steps outside of their Liverpool headquarters – Fiesta Bombarda have since hosted sellout carnivals in the likes of Sheffield, Brighton and Leeds – they also held their first full-scale festival and developed into the only boutique music agency in Merseyside.
From hosting Cathedral carnivals to Palm House parties across the country, we're delighted to finally bring the Fiesta back to one of our favourite cities as we host Dub-Reggae royalty; PRINCE FATTY, for our Manchester Relaunch Carnival alongside Cervo (Banana Hill) and plenty more special guests.
Prince Fatty
Every era has its' pioneers, and the post-Internet generation of reggae fans are already celebrating record producer/re-mixer and DJ sensation Prince Fatty as one of their own. His futuristic take on old school reggae, soul and Latin grooves – served up in a style that's uniquely his and full of character – has now made him hugely popular on the international club and festival circuit.
Real name Mike Pelanconi, he first rose to prominence after Brighton-based label Mr. Bongo issued his debut album 'Survival Of The Fattest' in 2007. Veteran Jamaican artists Little Roy, Winston Francis and Dennis Alcapone were in attendance for a set brimming with feel-good factor, and that was an instant hit with the party crowd. Everyone liked it, whether they were punks, skaters, dub heads or club and radio DJs. Reverential and audacious by turn, it made people want to dance, whilst the distinctive sound of his productions and quirky artwork singled him out as an exciting new name to watch.
By the time his second album 'Super Size' arrived, he was working out of a converted ironworks in Brighton and perfecting the Prince Fatty sound on records by Little Roy, Mutant Hi-Fi and Hollie Cook, who won rapturous acclaim for her own debut album. In the meantime he'd rejuvenated reggae's appeal among younger audiences with inspired remixes of hits by Snoop Dogg, Ol' Dirty Bastard and Cyprus Hill – tracks which still tear the roof off every time he plays them during his DJ sets.
Following on from projects featuring Lee Thompson's Ska Orchestra and Horseman (Dawn Of The Dread) his latest album is 'Prince Fatty In The Vipers Shadow', which is another irresistible blend of good-time reggae vibes, star guests, innovative production techniques and knowing humour. This eagerly awaited third Prince Fatty set will be released on the Tropical Dope label, distributed by Tru Thoughts.
"After 20 years of making records and not getting paid any royalties I figured it was finally time to set up my own label," he says. "Tropical Dope will look after its artists and producers. We've been busy recording and mixing our latest selection of "Out Of Order" riddims, as we call them. We will specialise in Reggae, Afro-beat, Hip-hop and Boogie."
Expect a kaleidoscopic explosion of raucous rhythms, global sounds and an immersive carnival atmosphere.
Line-up
Prince Fatty
Horseman
Cervo (Banana Hill)
Kens & Dobson (Euphony)
Handsome Rob (FUSE FM)
Plus Fiesta Facepaints // Immersive Carnival Set Design // Bombarda Braids // Carnival Performers
Tickets
£10 Limited Early Bird
£12 Discount Advance
£14 Final Release
More OTD
PFTP – http://bit.ly/29NJn4G
Skiddle – http://bit.ly/2amBy9R