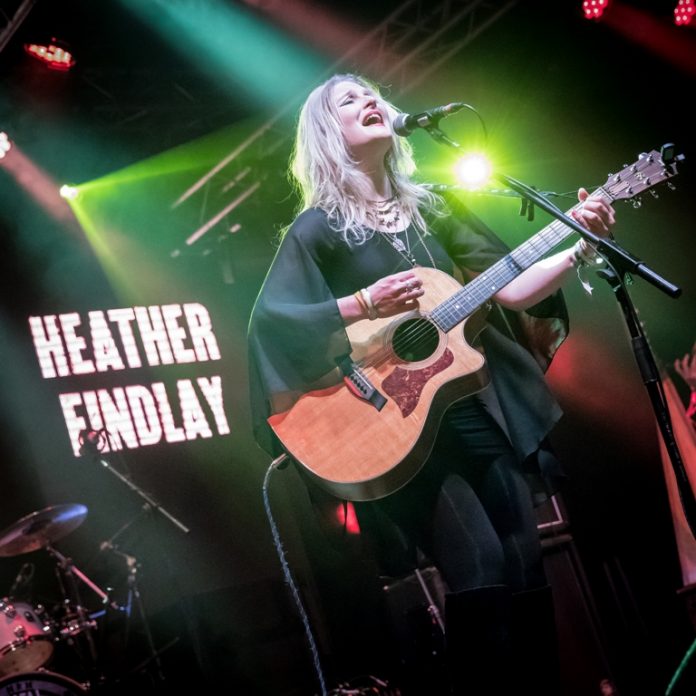 Rarely playing in her hometown of York, internationally acclaimed singer songwriter Heather Findlay will play a one-off Snowstorms and Icicles Winter Concert at York Central Methodist Church on Friday 8th December. Heather won't be alone, she will be supported by duo Odin Dragonfly, which features Angela Gordon of Mostly Autumn and up and coming performer Scarlett Gordon who will open the show.
A stripped-back show, the winter event will feature the all singing, Heather Findlay quartet ensemble – Heather Findlay on lead vocals, acoustic guitar and woodwind; Sarah Dean on the harp, piano, flute and woodwind; Martin Ledger on numerous guitars and not to mention the newest member of the group Joska de Langen on piano, flute and acoustic guitar.
The intimate winter concert has been created to celebrate the first year anniversary of Heather's winter album 'I Am Snow', which has been hugely popular and has received rave reviews. Heather Findlay says "We loved performing the folkier material from I Am Snow last winter and have actually just made a new recording of another couple of traditional tunes; 'Gaudete' (which went down an absolute storm last year..!) and the gorgeous ballad 'The Snows They Melt The Soonest', which we've only just worked into the live set. I love having a band where everyone swaps and changes instruments and this line-up is no different with Sarah picking up flute for the latter, and Joska playing acoustic guitar on a few numbers too! The new record will be available on the night. Copies will also be up for grabs leading up to Christmas, and as a download too so please keep your eye on the website for details"
Tickets are £10 each (advance booking) or £12 on the door and can be purchased at www.heatherfindlay.co.uk.
The winter concert will take place on Friday 8th December in Room One of the York Central Methodist Church on St Saviourgate and doors open at 7pm with the show starting at 7.30pm.
For more information visit: www.heatherfindlay.co.uk, go to: www.facebook.com/HeatherFindlay.Music, or follow on Twitter: www.twitter.com/HeatherFindlay7