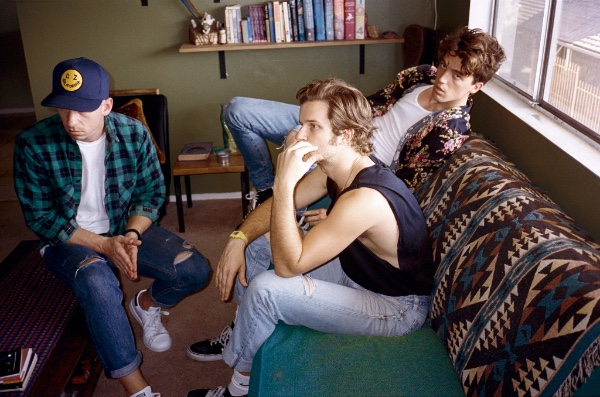 Paul, Les and Jake who established themselves as LANY in a bedroom in Nashville will be heading to the UK next month. The trio will be supporting Ellie Goulding over here before heading back to the US to play Sasquatch! and Bonnaroo Music Festivals amongst others.
Now based in LA, the group started out as friends just looking to "see what happens" when they combined their talents. Since then they have reached #39 on Spotify's 100 emerging artists at SXSW which was based purely on streaming statistics.
Their newest single 'ILYSB' has had over 5 million streams on Spotify. The song is so popular that it was even recognised by Hollister Co. who now uses it as a backing track in stores around America. For a group who wasn't sure how their music would be taken, they have done very well for themselves. With over 19 thousand followers on Twitter as well as a few A-List fans like actress Ashley Benson, they are all set to take the world by storm.
The bands latest EP 'Make Out' which was released in December 2015 is available to download on iTunes.
LANY play:
Saturday 12 March Motorpoint Arena, Sheffield
Tuesday 15 March First Direct Arena, Leeds
Saturday 19 March Manchester Arena, Manchester
LANY website: http://thisislany.com/tour