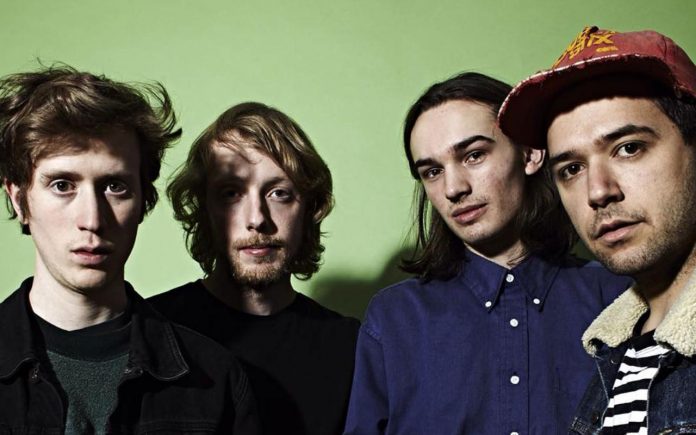 Born and bred in the Manchester scene, and being firm fans of the venue, Spring King front man Tarek Musa said of their slot:
"The Islington Mill is a very important artistic and musical hub for Salford and Manchester. I have a few friends who are based in the Islington Mill, including Dr. Me who designed our EP artwork for "They're Coming After You" as well as the single artwork for "Who Are You?".
He added: "I remember being around 19 or so and seeing Lightning Bolt play one of my favourite ever shows there too. I think it's important to raise the necessary funds so that the building can expand, so that the community can grow and so that the Mill can continue to be a force of creativity."
For the 'What's New?' (a section that celebrates new and upcoming music) part of the night, first up will be Leeds-based Team Picture who released three outstanding tracks in 2016. This will be the first time that the band have played on this side of the Pennines and all at TMB are delighted that they have chosen to visit Manchester for their first event. – Here is some of what they do.
Also from Yorkshire, Leeds three-piece Caro. Too Many Blogs have been vocal about the band over the last twelve months and are delighted to be able to showcase their brilliance. Described by DIY as having "enough going on here to set pulses racing at dangerous levels" they are a band who really come to life in a live setting. Catch them now and then brag to your mates that you saw them before everyone else. Check out the live session video for Smorgasbord.
Travelling from Brighton and completing the lineup for the first 'What's New?' event will be Our Girl. People may recognise the band's front-woman, Soph Nathan, thanks to her work as ace guitarist with The Big Moon, but don't let that fool you into thinking you know what they're about. Our Girl are, as NME put it, "A thundering yet intimate delight". They released their debut EP, Normally, in November of last year with 'No Big Deal' being our pick of a very strong bunch.
To bring the fundraiser to a close, Everything Everything's Jeremy Pritchard will be followed by Spring King's James Green on the decks to spin some of their favourite top tunes and get the party started.
About the event, founder of Too Many Blogs, James Hughes, said:
"Islington Mill is one of our favourite local venues and because of the situation they find themselves in, it felt like a no-brainer for the debut of our night. With 3 brilliant upcoming acts as the main attraction, we wanted to make the night really special by bringing in a guest headliner to round it all off".
'What's New?' creator, Elli Brazzill, added:
"Promoting and sharing new music is something we care about possibly too much at TMB, so to be showing off some of the best new acts we love at the Mill is a really exciting prospect".
Tickets are available now for just £10 (Advance Discount tickets are sold out).