As part of The Civic's #OurNorth, a season long programme of exhibitions, pop-up events and community action celebrating the culture and creativity of the North, four Northern songwriters, each at different stages of their career perform a collection of contemporary folk songs, inspired by life, love, loss and laughs in the North.
In the style of the traditional songwriters' circle, each performer will take turns to introduce their songs and explain the story behind each.
Song for the North will feature performances from Louise Distras, Scott Doonican, Serious Sam Barrett and introducing Tom Jackson.
Tickets for Song for the North are £10 and can be booked via www.barnsleycivic.co.uk or by calling 01226 327000.
Louise Distras is an alternative singer/songwriter from Wakefield. Tipped as the voice of punk's new generation, Louise plays a socially conscious and insightful brand of punk descended from The Clash bloodline. Having already performed at Glastonbury and supporting the likes of Billy Bragg, Rancid and Buzzcocks, The Guardian said that Louise is "Putting punk and protest back into the mainstream".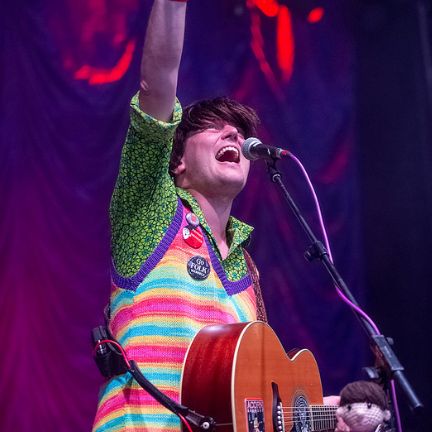 Scott Doonican's band The Bar-Steward Sons of Val Doonican have gained a reputation of being a music festival highlight. By the time this show comes around, the self-proclaimed 'hardest working comedy-folk band in the UK' will have already performed their 1000th show. They play parodies of famous songs, with lyrics about their beloved home-town, a world of life's frustrations, pasty shops, over privileged pop stars, and everything else in-between. The band have collaborated with the likes of Eliza Carthy, Saxon's Graham Oliver and The Levellers and were invited by Folk legends Fairport Convention, to perform last year at their annual Cropredy Convention festival in front of 20,000 people. Other festival appearances have included Glastonbury, Rebellion and Beautiful Days.
Serious Sam Barrett spent his childhood in Barnsley and grew up on a diet of Barnsley Folk Club regulars, such as Dave Burland. Now based in Leeds, the skateboarding, banjo wielding musician's songs rattle with the ghosts of Appalachian folk, southern blues, traditional English folk and Yorkshire DIY Punk. While reinterpreting traditional songs, Sam also writes confessional contemporary folk songs inspired by life in and around the skate-parks of Leeds.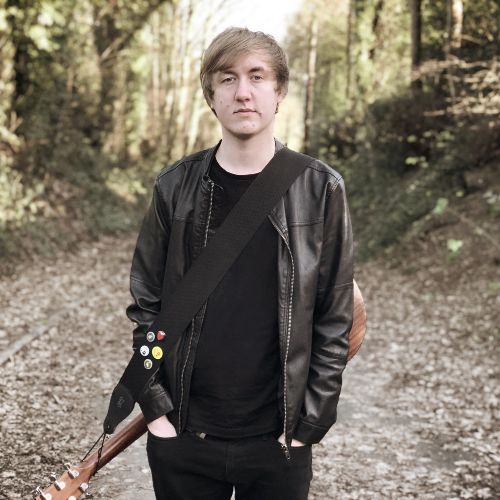 Tom Jackson is a young Barnsley based singer songwriter, whose roots lay in his former punk band Taxi For Bob. Tom's songs talk of politics and love of his home town and in their raw unplugged state, have a fine balance of cynicism and hope. South of March described his music as Billy Bragg infused with Green Day.