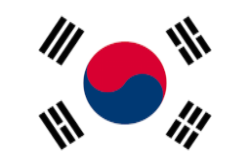 A UK music industry trade mission to South Korea is set to take place from 25th September – 1st October 2017, providing an open door for music businesses to explore business opportunities in a fast growing music market. Download the application form here.
The Department for International Trade (DIT), in partnership with AIM (The Association of Independent Music) and BPI (British Phonographic Industry), is organising this music mission to S. Korea, which will take place in Seoul.
The music industry is growing in S. Korea, a country that is increasingly consuming international music and developing its association with the international music business.
The week-long mission will act as a catalyst for collaboration, exploration and expansion of the British music industry in South Korea. It will include a programme of education, networking, B2B meetings, conferences, showcases, and other music related activities.
Artists, managers, promoters, record labels, digital distribution companies, festival bookers/directors/organisers and promoters, covering all genres of music are being invited to participate and the mission organisers will be tailoring certain aspects of the program to suit all delegates
DIT's "Exporting is GREAT" campaign was launched in 2011 to "get the world thinking and feeling differently about Britain, repositioning us as a vibrant, inspiring and innovative nation to visit and do business with".
This is a "Music is GREAT" S.Korea Music Mission with industry partners, AIM and BPI.
Mission registration is just £100 + vat per delegate and interested parties should note that some funding may be available through DIT, details of which can be obtained through Phil.Patterson@trade.gsi.gov.uk
Some of the activities planned in Seoul include:
MU:CON 2017 – www.mucon.kr
ZANDARI FESTIVAL – www.zfesta.com/en/
AIM Membership and International Manager, Emmy Buckingham, said:
"AIM is excited to take part in introducing a music trade mission to South Korea, along with our British Music partners. Timed to take place alongside MU:CON and Zanderi, the mission offers an unrivaled opportunity for independent labels to demystify the market, build relationships and develop business. With the improved copyright landscape and increasing recorded rights revenues within South Korea, this is the prime time for this mission."
BPI Director of Independent Membership and International, Chris Tams, said:
"The BPI and its partners organise a number of international trade missions to key music markets each year by way of developing export opportunities for their members and to promote British music around the world. We've not been to South Korea before, but with a burgeoning aspirational population that clearly has a love of all things British, improving respect for copyright and authentic quality products, and the UK needing to forge new international trading relationships, the timing of this inaugural visit couldn't be better. Music has become Britain's global calling card and we fully intend to use it in this exciting emerging market which has the potential to transform global music sales."