It was with a certain amount of trepidation that I made my way to the Temple Of Boom to see two bands I hadn't seen before – Amongst Thieves and Counterpoint – and one band that I had seen and liked before – inFade (who had invited me to see the gig). My trepidation was because that night there was big punk all-dayer going on in the main room and I was worried that the gig would be held in The Meatlocker, the scene of a severe (and thankfully temporary) hearing loss caused by a band that had many guitarists with much feedback; about 2 minutes in my left ear just went 'that's it I'm out of here'. Thankfully The ToB now has another room open for gigs so I was saved that happening again, and it would have for the three bands played really loud, I mean literally wall-shakingly loud.
I arrived early enough to catch the end of inFade's soundcheck – including the first 'public performance' of a new track, I say public but the public was basically me and the sound guy – and chat with the band. Basically much of that chat was about music (natch). But I did find out that inFade are still developing what they do, mainly down to their new-ish drummer Jonny who's bringing something new to the party (of which more later).
So it's the second time of seeing inFade which gives me an opportunity to really listen and focus down on the detail. And yep as before this is a band who play loud, are heavy on the riff but what I started to hear was the subtle things going on – things just don't stay on a riff they have these change-ups and downs, there are different sounds going on, in fact it's way more dynamic with a big big sense of space in their music than I got from seeing them play live for the first time. This is a really fantastic thing to discover.
And there's a great groove thing going on, Jonny does that kinda of swing thing drumming which really gets me, it reminds me of those classic rock drummers. He's all over the beat people, Carl on bass – who unfortunately had some sound issues that night – is way way solid. Max – guitar and vocals – is really impressive.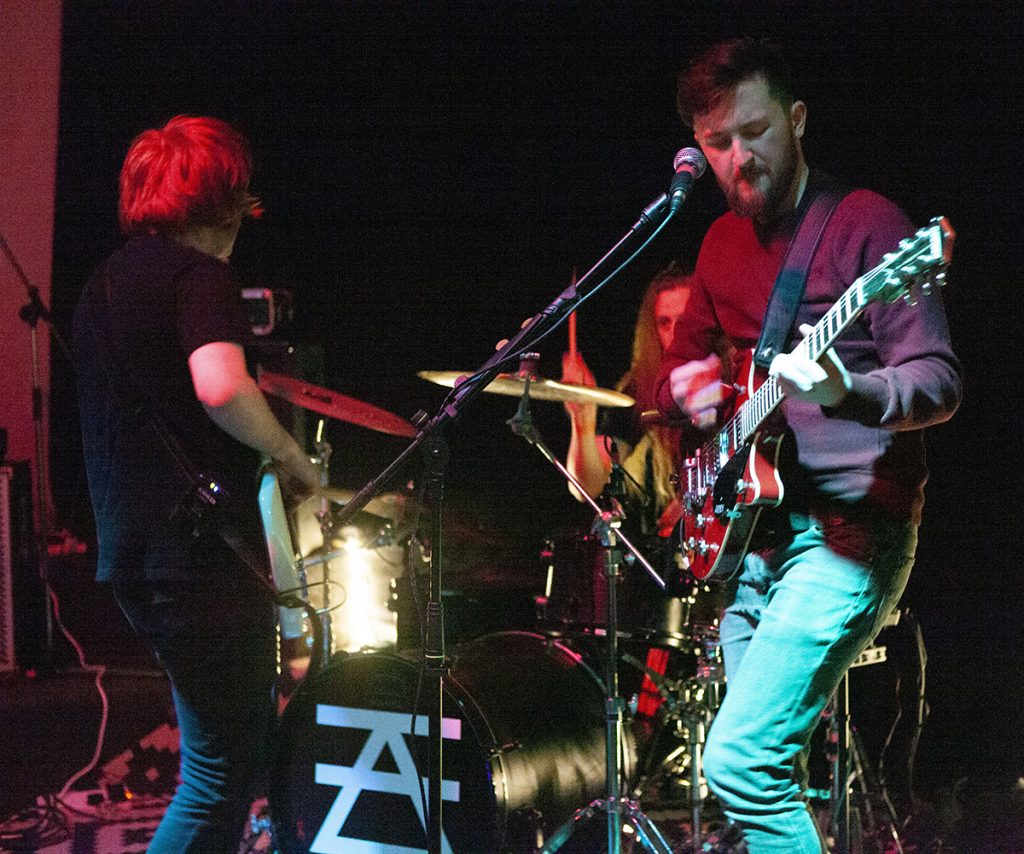 The set is switched up from the first time I saw them, and somehow this works better at showing that inFade have songs that vary a huge amount, There's slightly bluesy rock, there's straight ahead heavy rock, there's stuff with a metal edge and some things that have a kind of alternative edge. Technically inFade are impressive but that doesn't overwhelm the feeling that their music is 'meant' – meant is a term I use a lot, and it deserves some explanation. What I mean by this is that it's organic and played with feeling, it's not a technical exercise.
The other thing I found is that there are tunes in their songs, tunes that you can hum – at least I could in my head. That I like, I like a lot.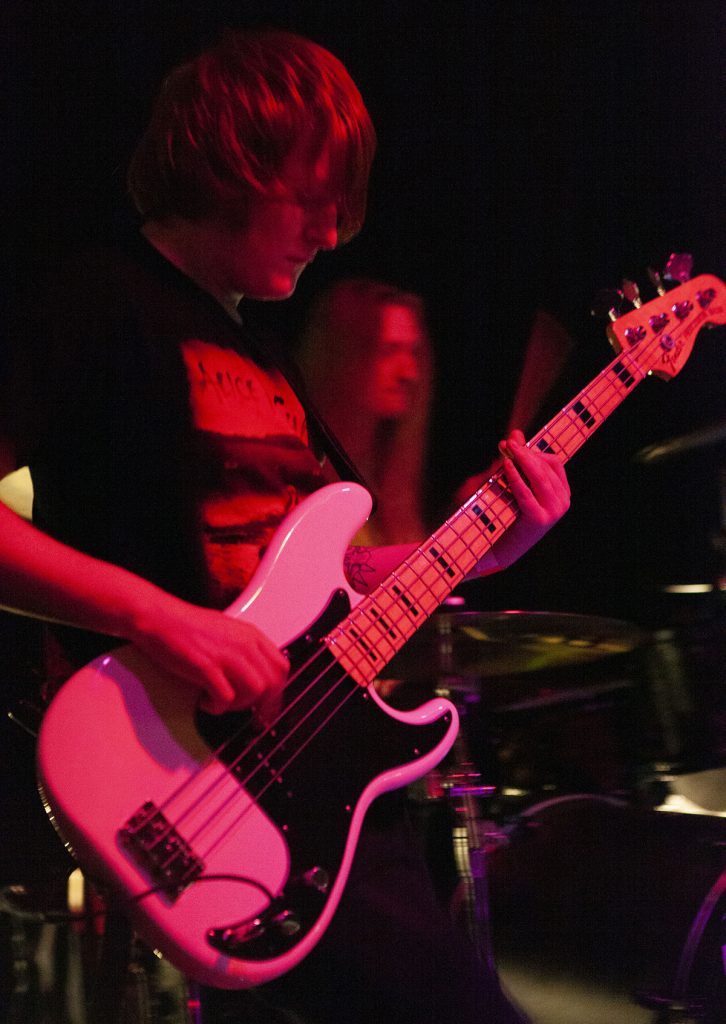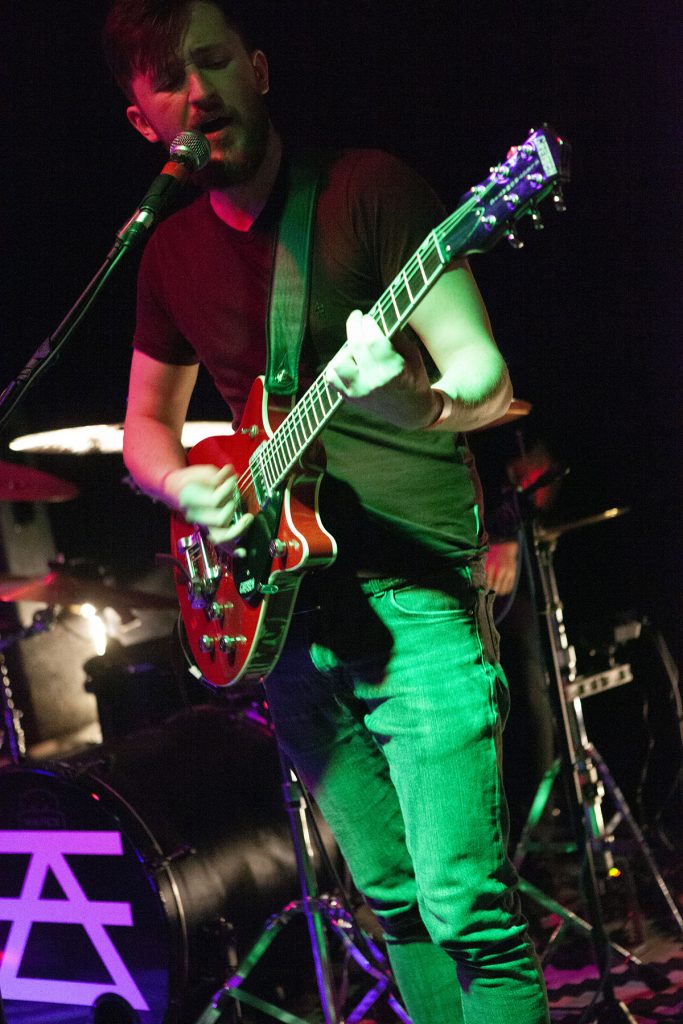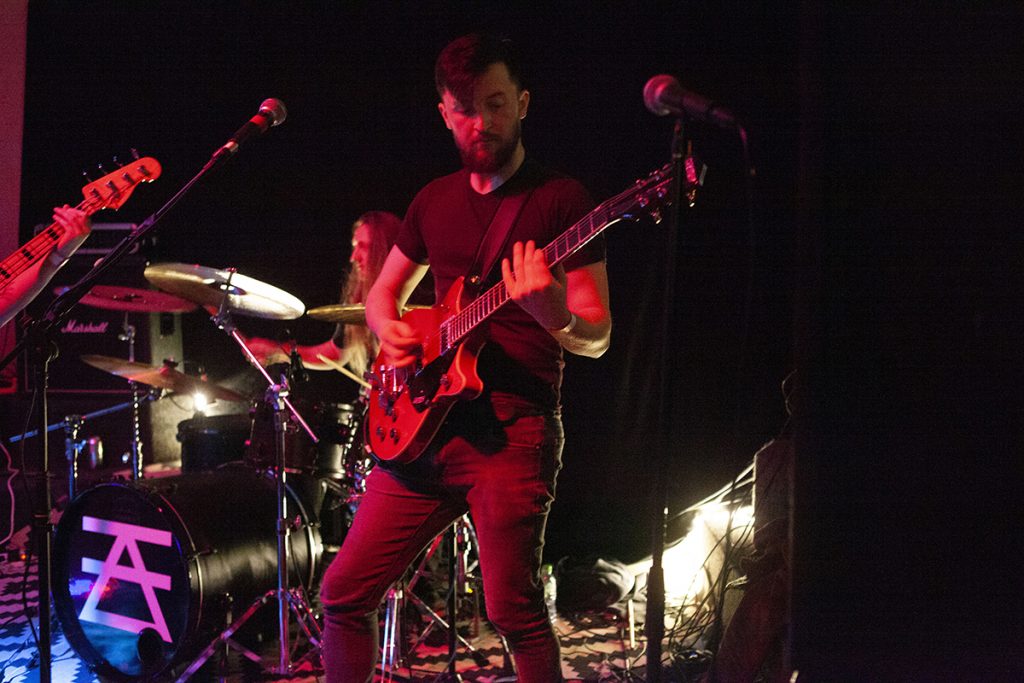 They end their set with the aforementioned new track. This is currently an instrumental but may – I discovered chatting with Max – acquire some words at some stage. My notes say 'it's kinda groovy, slightly proggy in places, and has these builds to something screamingly loud in places'. It's a cool thing. Instrumentals are a risky thing but this has changes – in tone, in loudness, in sound – that make it compulsive listening.
I liked inFade when I saw them the first time, but after this set I really like them. Catch them people, as soon as you can.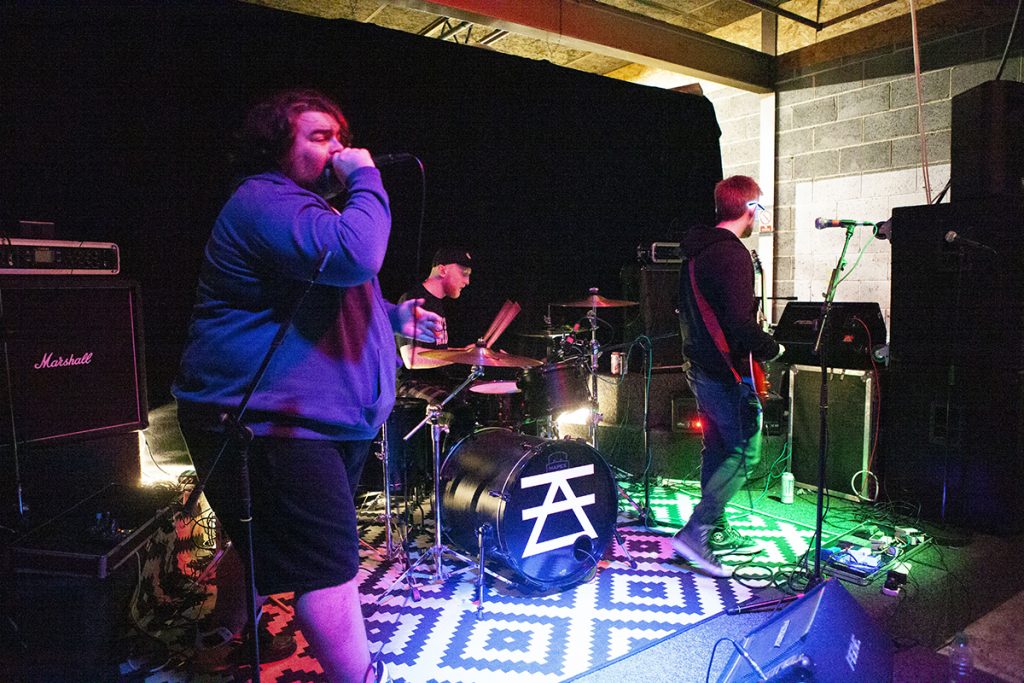 Counterpoint are a Manchester band I've never heard of before – look there are way too many bands for me to know every band I see live – and I have what we might call 'slightly mixed feelings' about them. So let's do the good stuff and I'll get to my doubts after that.
While they don't have bass player they do have a vocalist with the hugest voice, a voice that comes from way down in the depths with a power. That voice just fucking rams down your ears over the dirtiest sound – a riotous heavy rock kind of thing. That sound is bass heavy and is a riot people. The guitar is great, and somehow manages to be way bass heavy and do these rock squeals at the same time.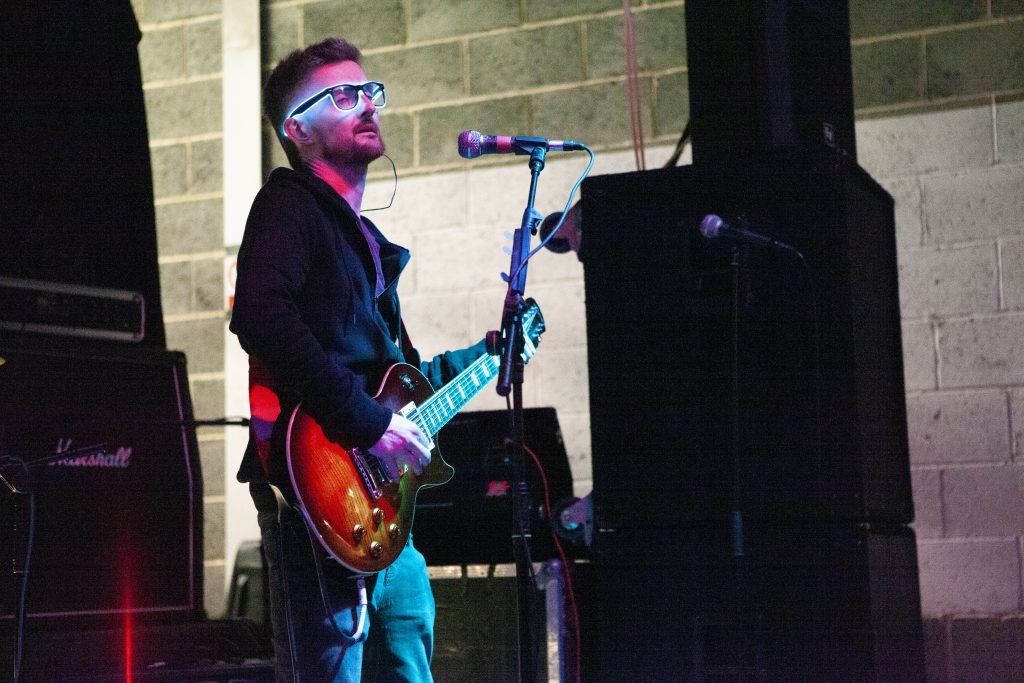 Counterpoint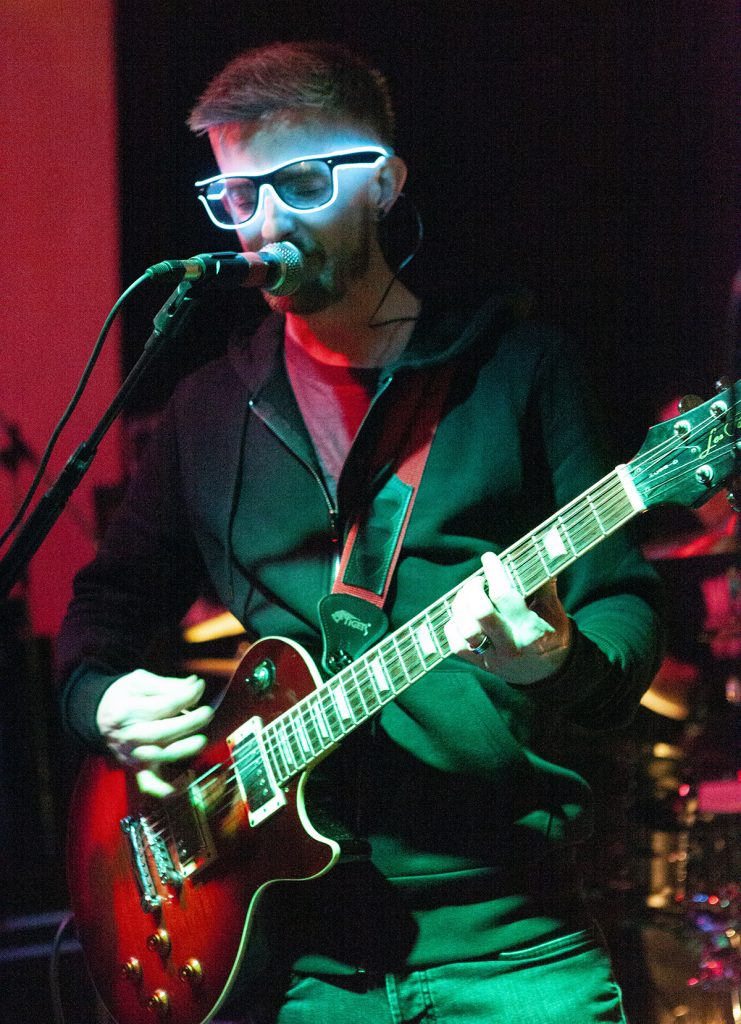 In fact it is this that got my reviewer head started thinking. What I couldn't work out is whether the two musicians – guitarist and drummer – were making all that wonderful noise or whether there was something that was adding to their sound. This unfortunately distracted me, sorry Counterpoint. I decided that, in the end, it didn't matter at all, not one jot if there was.
The facts are that the vocals were great – in that heavy rock kind of powerful way, the guitar was fantastic and the drumming was way cool – in fact the drummer seems to produce what he does with an almost casual effortlessness. Counterpoint are a band I'd like to see again.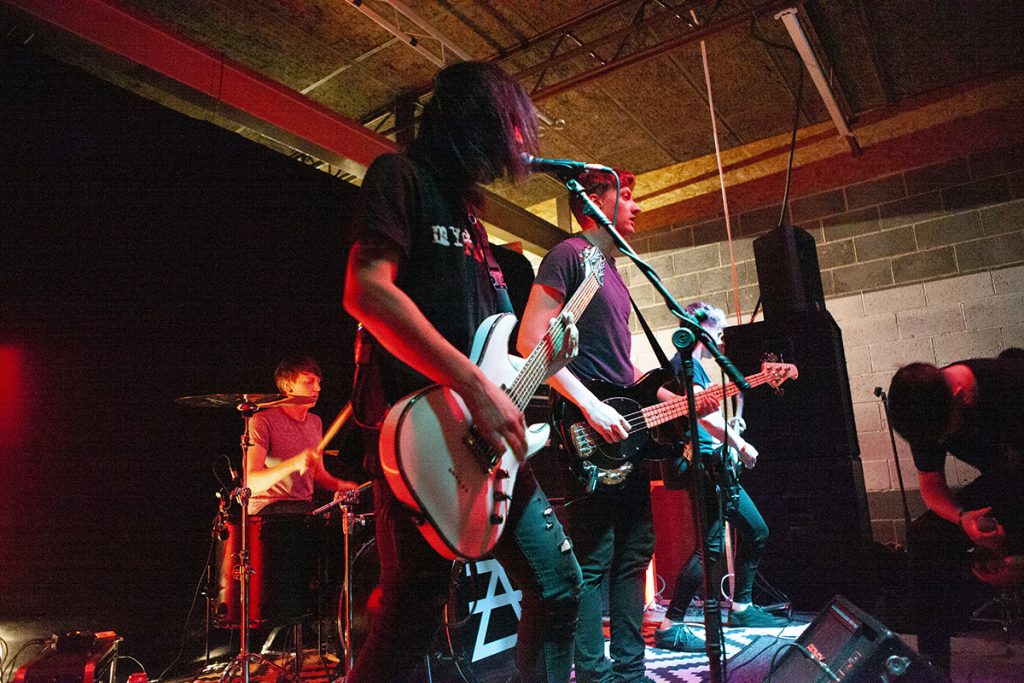 There are a lot of Amongst Thieves – two guitarists, a bass player, a drummer and a singer, and the stage at the ToB is not big. Not that this is an issue, the singer basically spends the whole time out in the room and various other band members leave the stage at regular intervals.
So that's the set-up. What this doesn't in any way describe is the sheer assault of what they play. It's loud, in fact loud doesn't really go far enough to explain it in any adequate way, it's a wall of sound. A beautiful wall of sound that just comes in wave after wave. It also doesn't explain the scary way Josh – their singer – stalks around the room, being right in the face of the audience. He just never stops moving. It's slightly scary but in a way good way, you start to think quite what is going to happen next. You're never quite sure whether he's going to come crashing into you on one of his trips across the room, get right in your face or grab you. That is hugely exciting.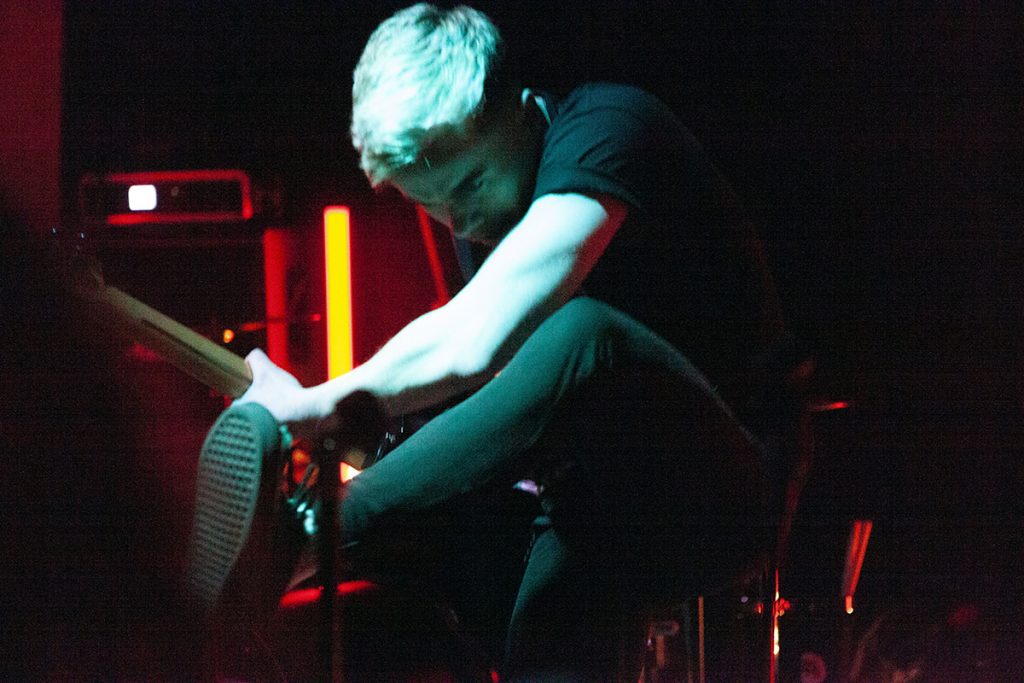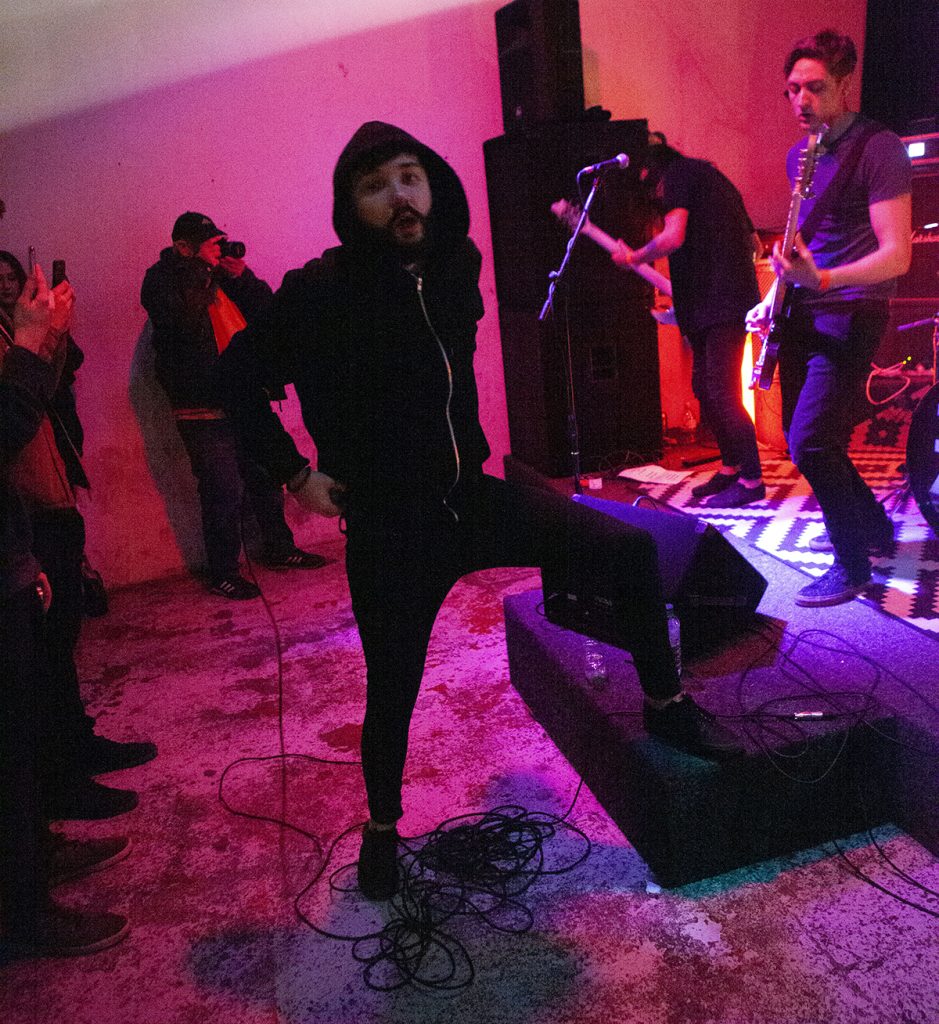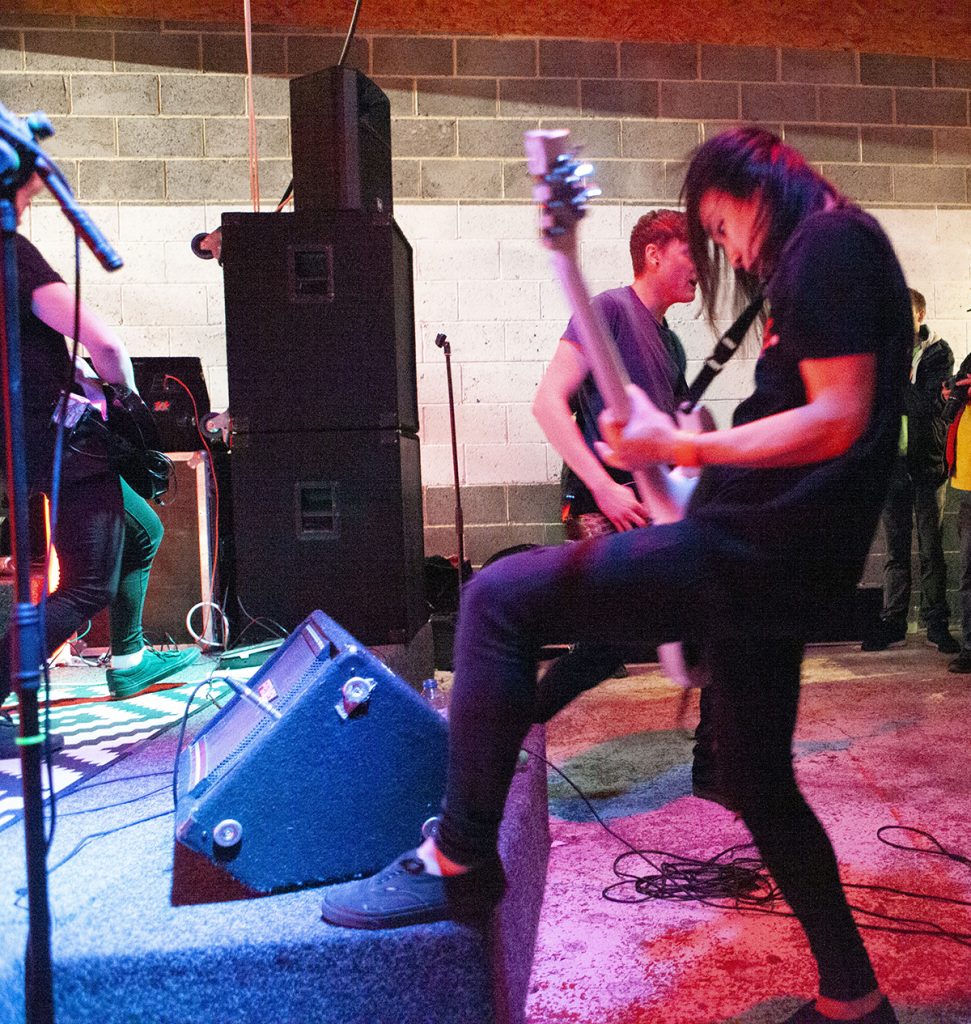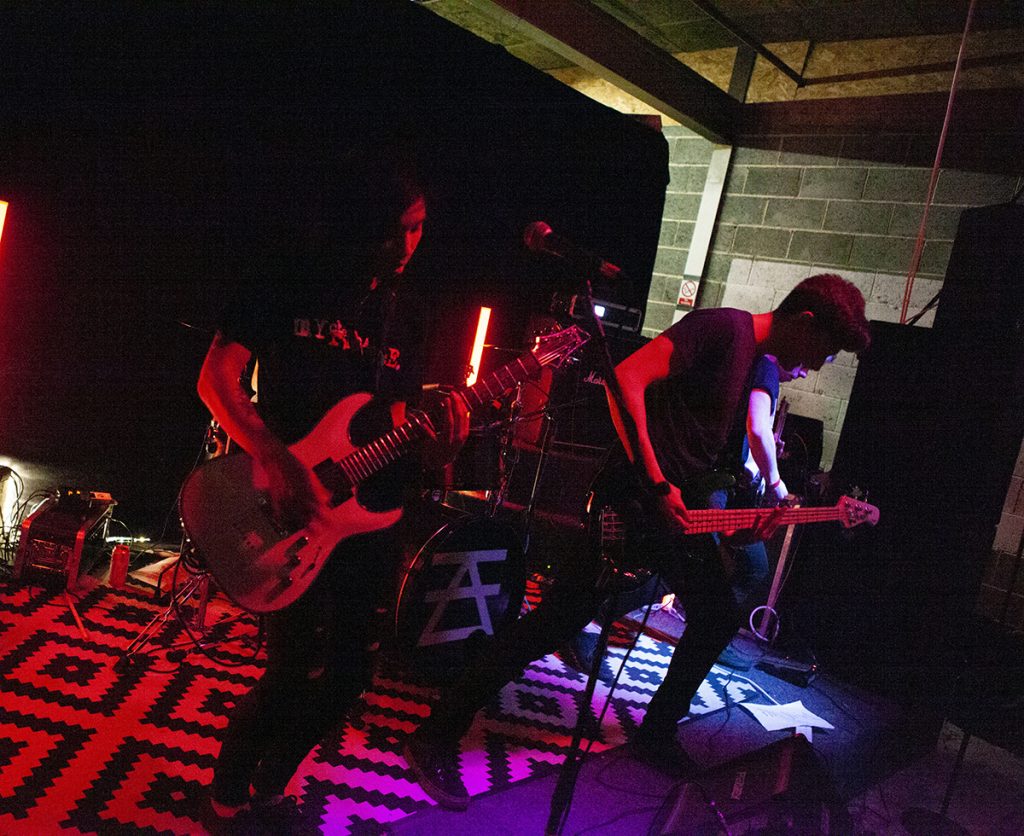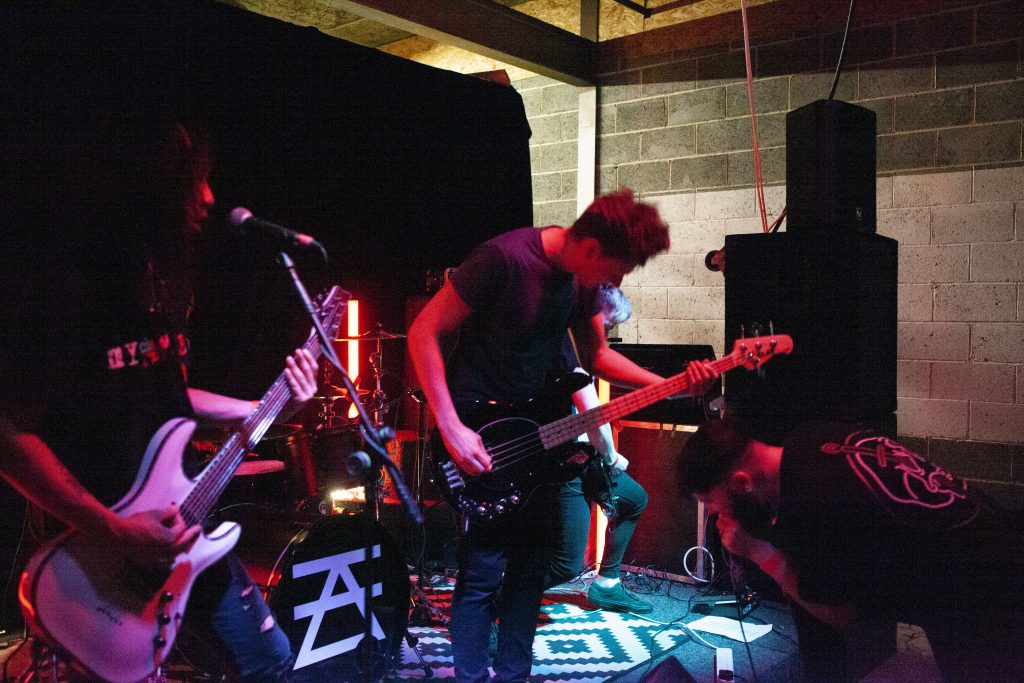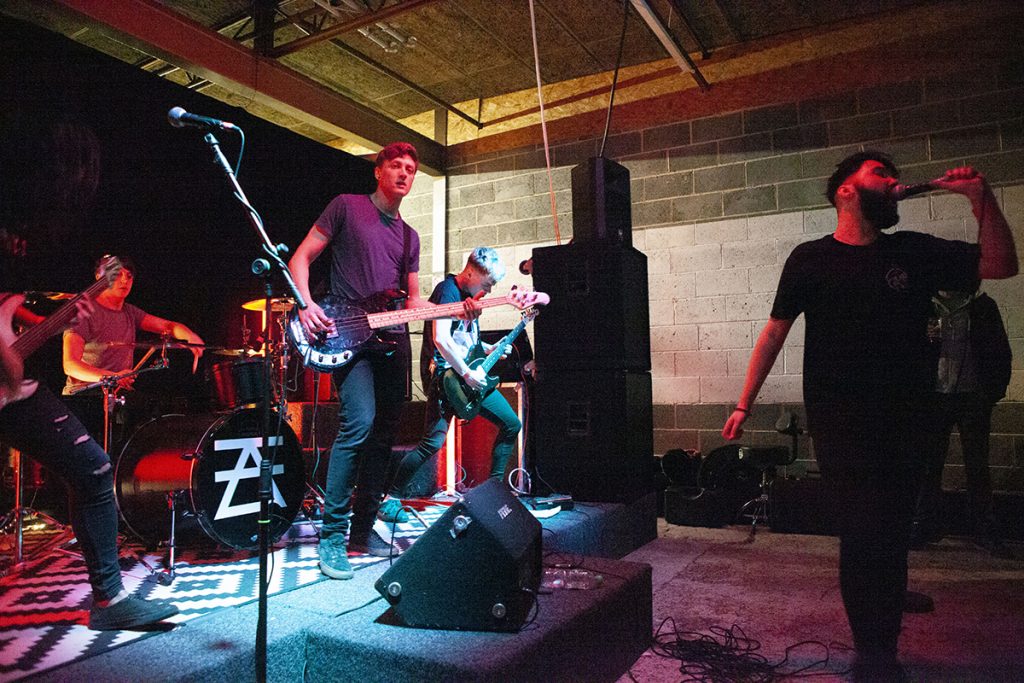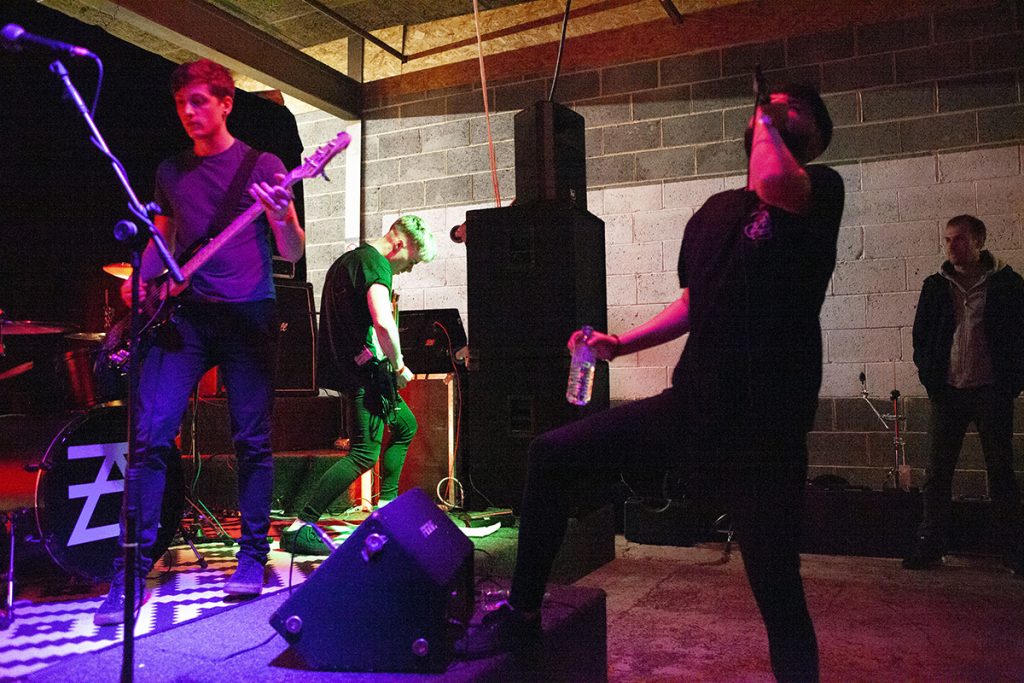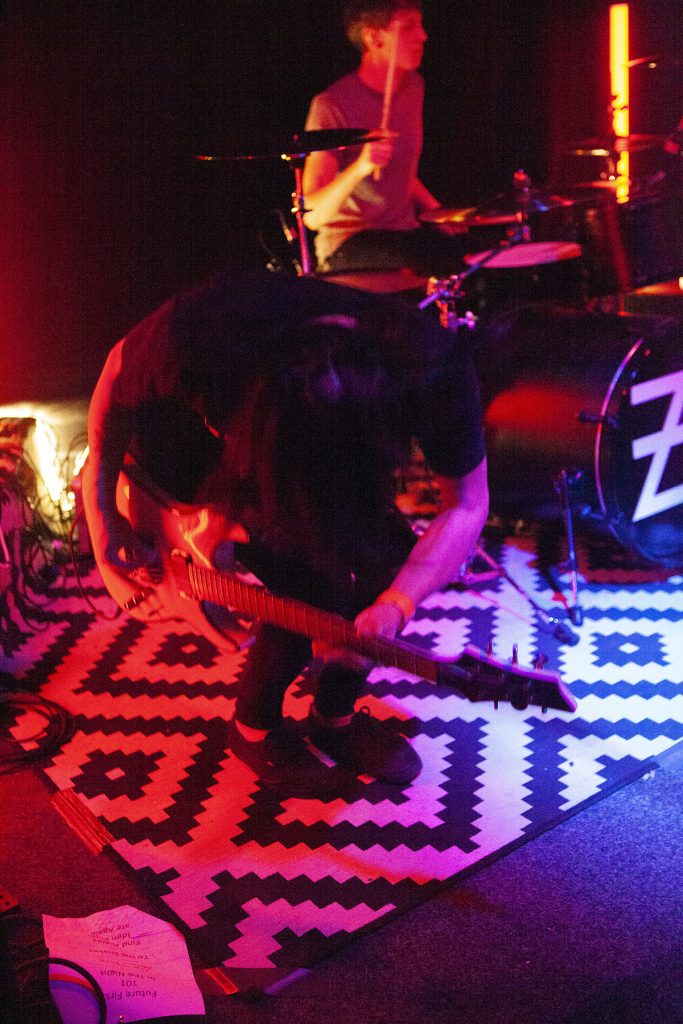 It's at this point that my notes stopped, I was basically hypnotised by what they do, that unrelenting wall of sound takes you places, your eyes darting all over the place trying to keep track of what the band are doing, Sure Josh kinda draws the eye but the rest of the band are visually compelling as well. But behind the wall of sound is some not inconsiderable skilful playing, I mean sure you have to focus in, but it's there. And when those guys lock together it's awesome.
This is an experience I want again, Amongst Thieves I will be back.
All photos © Frank Roper Photography