Unusually this gig featured three bands where I've previously reviewed recorded songs – Apollo Junction's single 'Begin', Backspace's EP 'Boys' and The Greedy Souls' single 'We Will Rule'. And I really liked all three of these so it was a good opportunity to check out whether I liked the bands as much live.
The Wardrobe was really buzzing that night, whether it was just because of Apollo Junction or that all three bands had got their fans and followers in I don't know but there was a great vibe going for all the bands.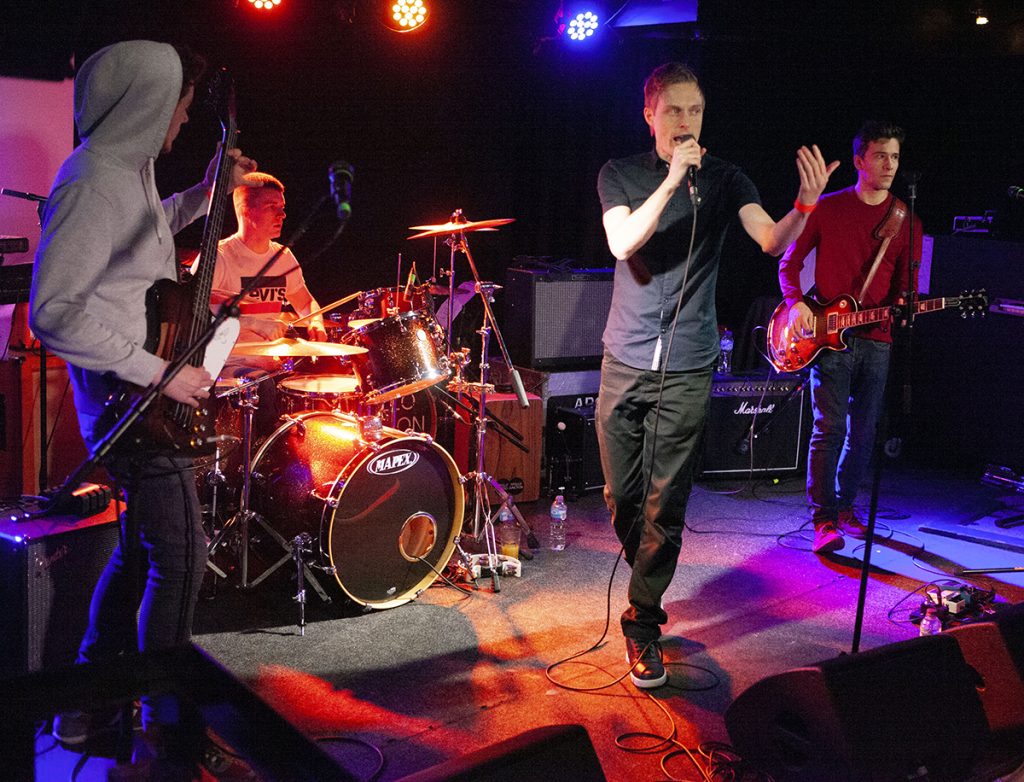 As a relatively new band opening a night The Greedy Souls seemed at first to be just a little nervy. But as their set went on they seemed to get better and better. For me the thing that really grabbed my attention was Jamie's guitar. His playing isn't all guitar pyrotechnics but it's classy and solid. Aaron's vocals have that slight Manchester vocal thing going and he, at times, hits a more rocky vocal style – it's actually really compelling.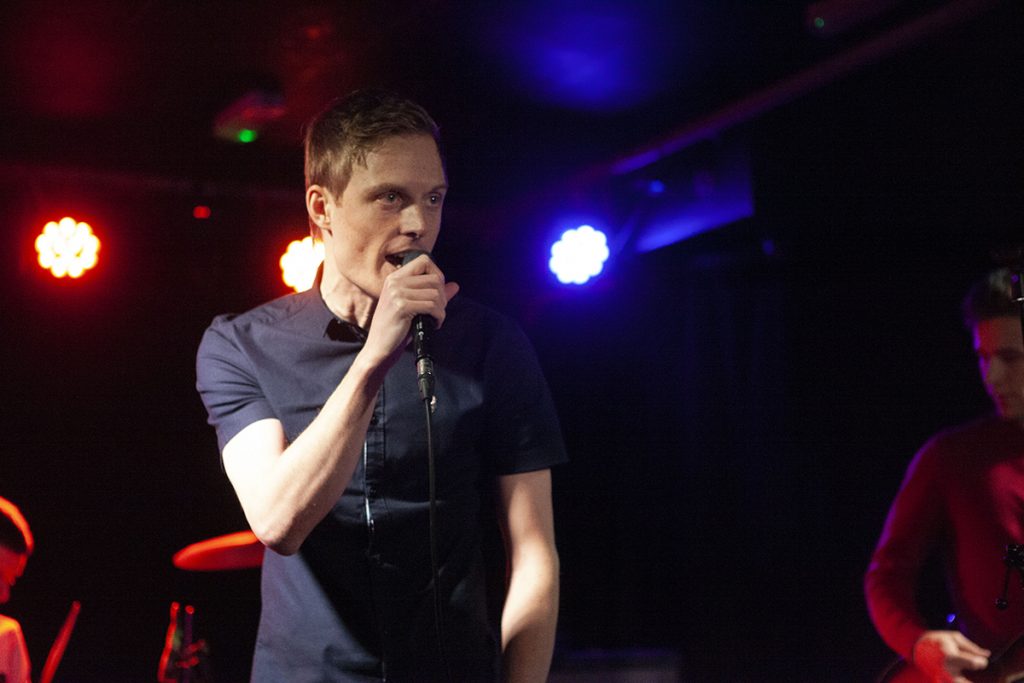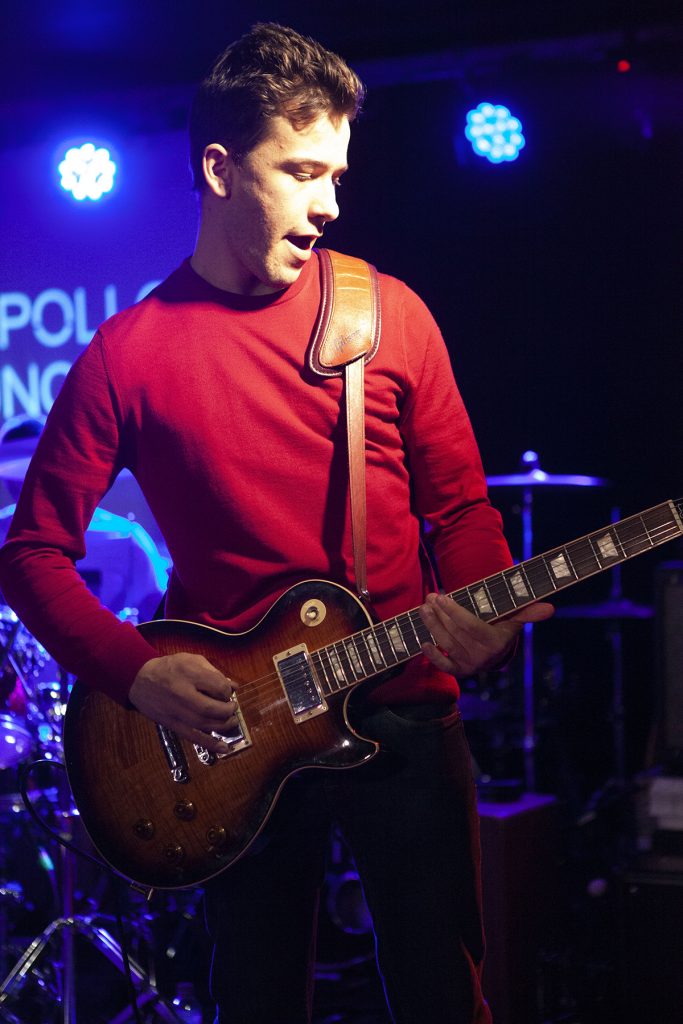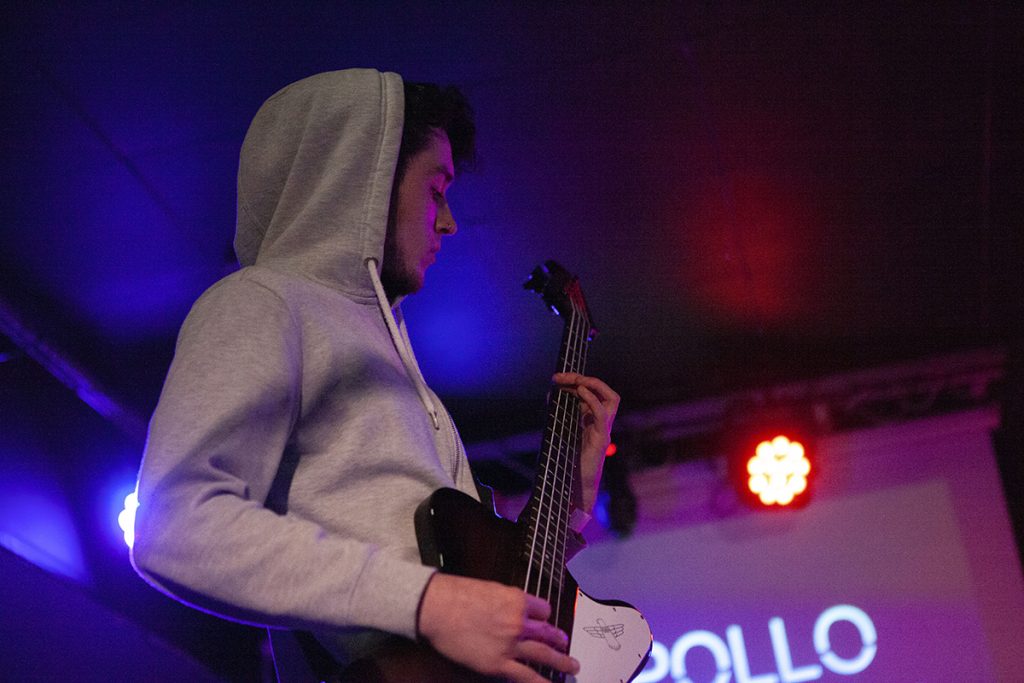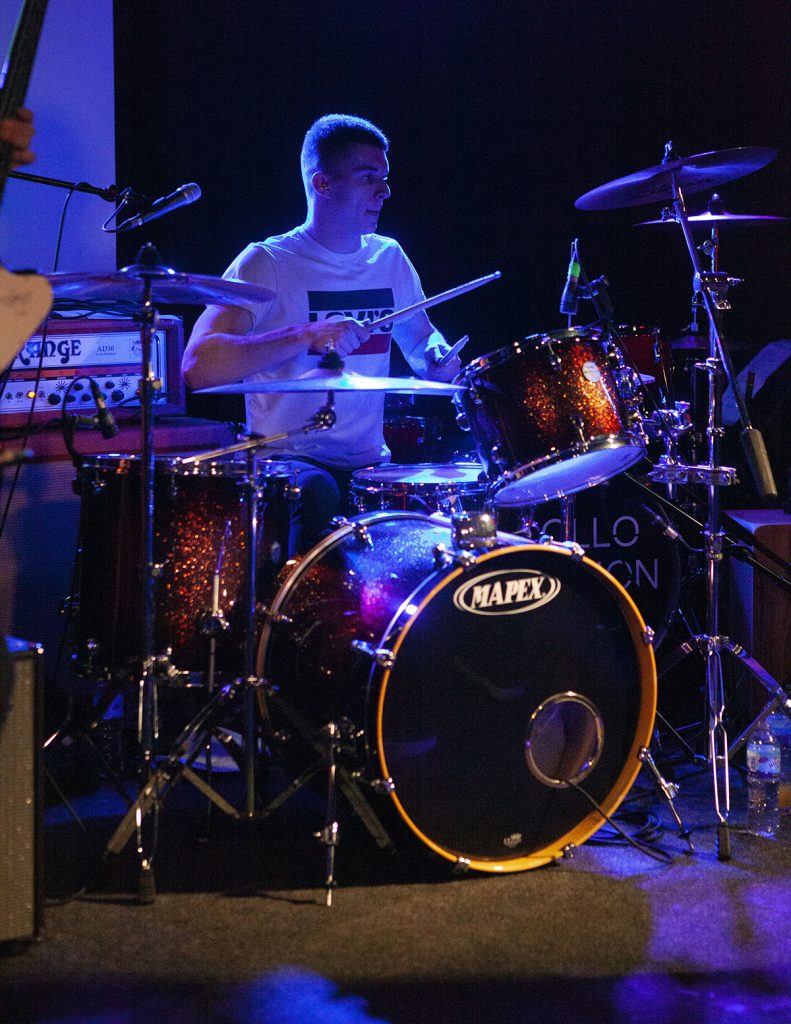 Songwise the songs seemed to get that more complex and better the later in the set they came. They hover somewhere between heavy alternative rock and heavy rock in sound. But the songs have one thing in common, they have positively ear-wormy tunes. The band really hit it with their final track – the current single 'We Will Rule' – this rocked. My notes say 'Jamie's guitar is positively yummy' during this, and indeed it was.
If my review of their set sounds a little on the fence, it isn't I really enjoyed their set and hope to see the band play again. I'd recommend catching them.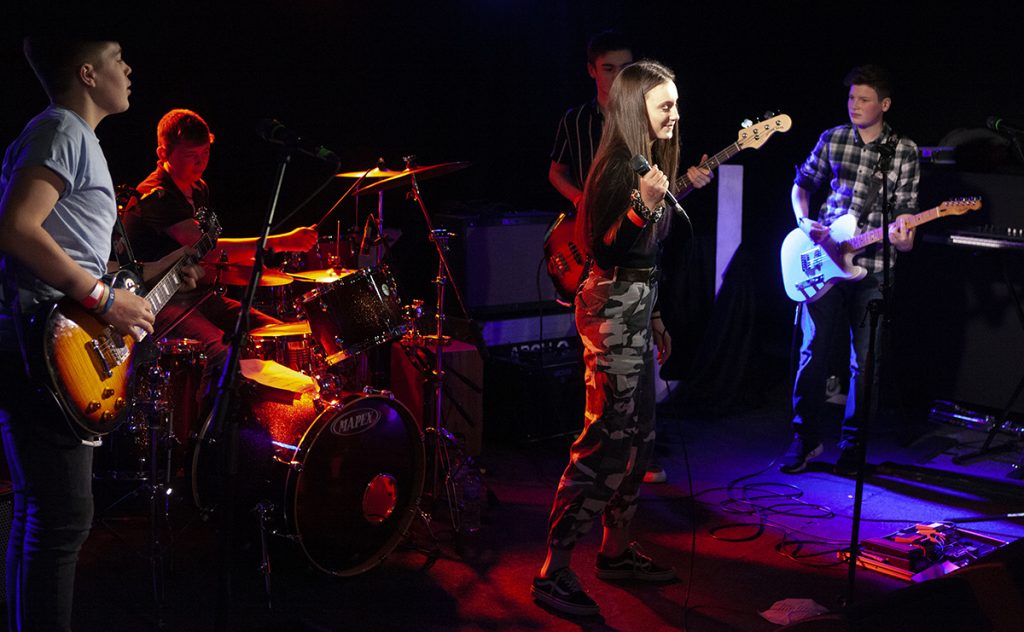 There seem to be a lot of Backspace, the stage is really quite crowded, granted The Wardrobe's stage isn't huge but they filled it.
I was really impressed by Backspace's EP 'Boys' but it's perhaps predictable that the thought that floated around my head before their set started was could this young band – and by this I mean the age of the members – 'do it' live? After all recording in a studio is a completely different kettle of fish to playing a live set in front of an audience primed for the arrival of Apollo Junction. The answer to this is very definitely yes. And actually after one or two songs I actually forgot that I was watching a band whose oldest member is 15.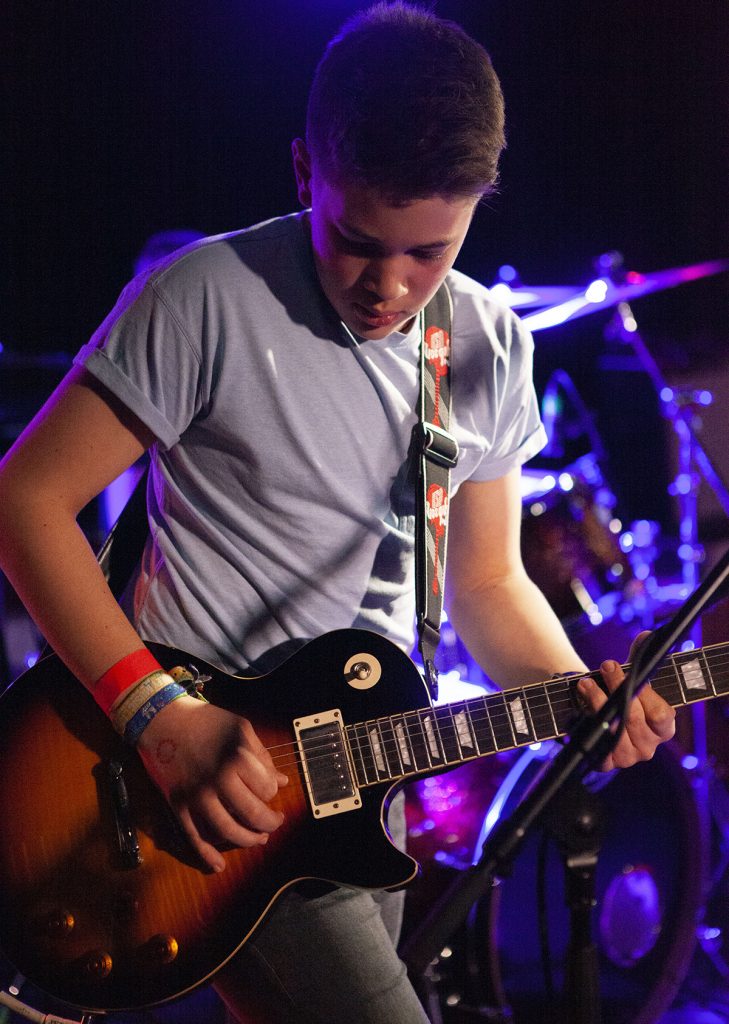 What struck me in those couple of songs was that the band seem to have an 'Orielles thing' going on. Even though the sound is fuller Rosie has that casual couldn't give a damn vocal thing. Rosie, by the way, seems to be a natural front-person, she really has a presence. The difference between Backspace and The Oreilles (who I actually really like) is that Backspace have a wider range of sounds and styles in their songs.
And perhaps now is the time to take a slight detour and say that this is a band who can really play, quite honestly the quality of the playing is fantastic, it's scarily good. Their lead guitarist is really great.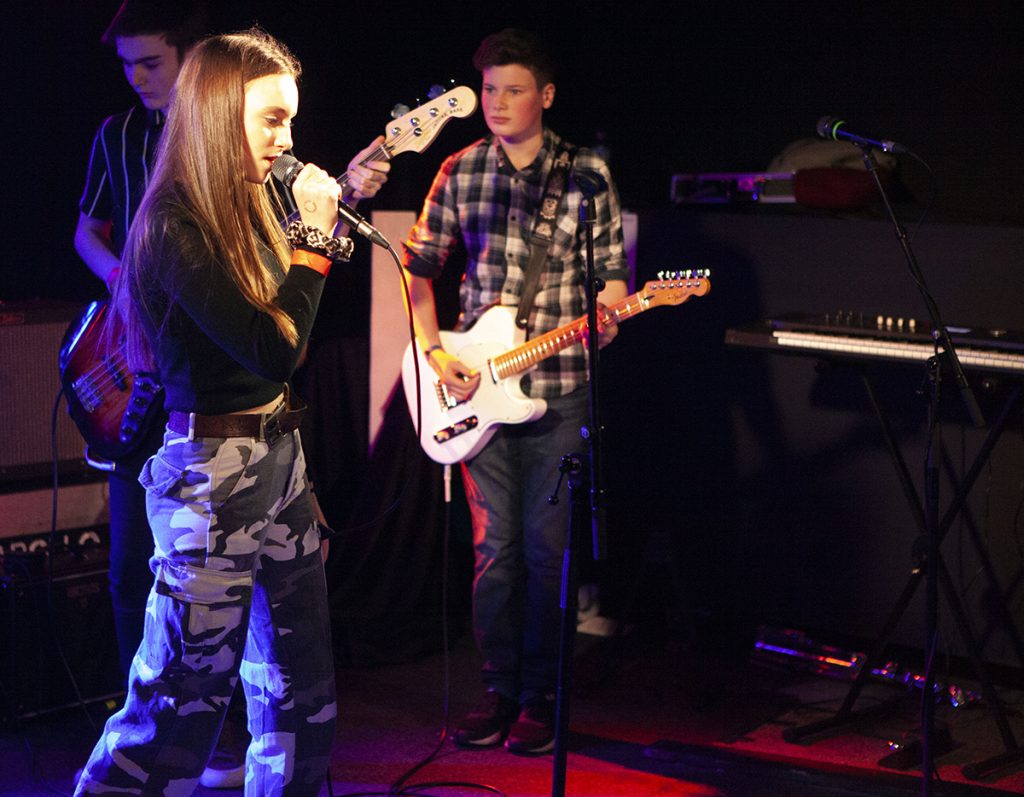 Soundwise this band just seem to pick and chose – there's indie, there's 80s pop-rock, there's 80s pop and that's just for starters. And this could be just in the one song. I like a band who do that – who just don't really care about being in one particular genre.
One of the set highlights was a keyboard led slower number that unfortunately had Rosie's vocals not quite as upfront as they needed to be. I'm going to put this down to sound issues because when they came through they shone. 'Sick And Tired' is another keyboard led song that features the drummer playing trumpet. I really liked this track on the EP and I wasn't at all disappointed, in fact it had something more going for it than the recorded version. The EP title track 'Boys' is this mutant 80s' rock and indie rock thing but it rocks, it's a lovely thing. Rosie's vocals during this song really were brilliant. And strangely I really focussed down on the lyrics to this song during the performance and realised quite how good they are.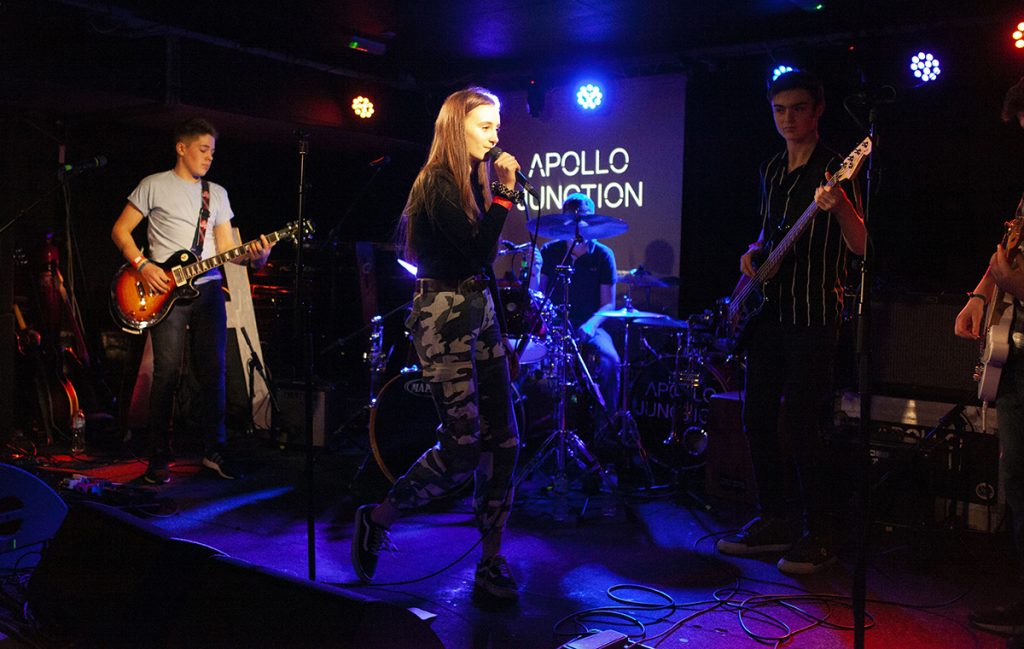 The thing about Baclspace is that while you are kinda forced into acknowledging that they are a 'young band' when it comes down to it that matters not one jot. What matters is that their songs are great and the playing fantastic and that is very very definitely the case. So go see them, try not to focus on their age – the band help with this, they are great not in spite of their age but because they are just fantastic as a band full stop. I was hugely impressed, if they can this now, the future holds something quite quite huge.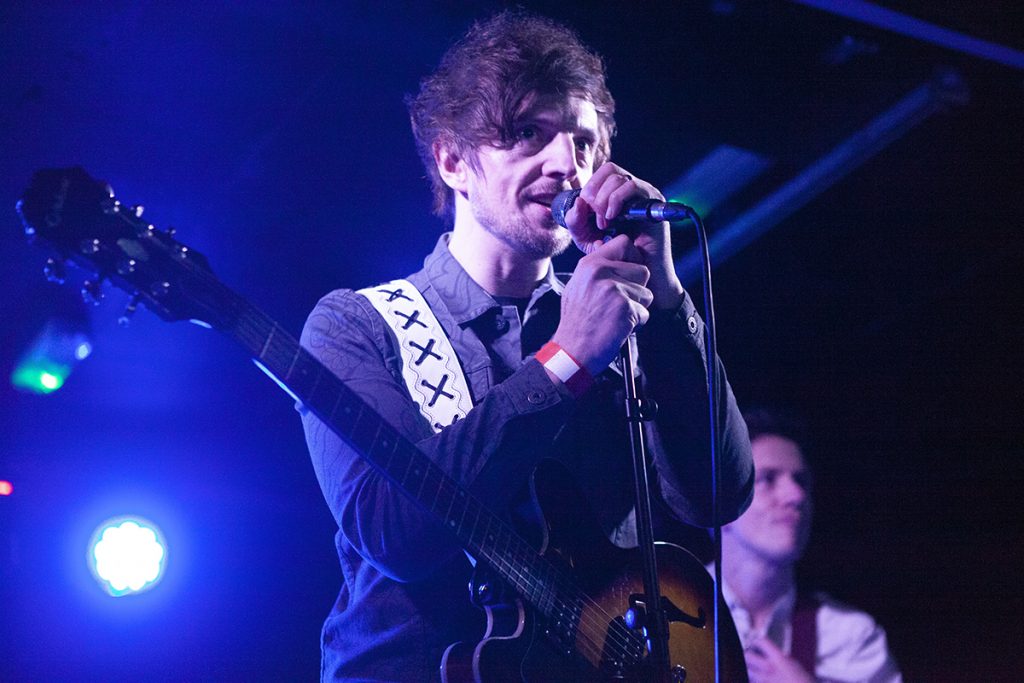 I had what might be called 'conversion' during Apollo Junction's set, actually almost right from the start. I've never been a big indie pop fan, sure I was taken by their single 'Begin' but I had that pegged as a kind of one-off, I had almost convinced myself before the gig that I wouldn't like what they do and they'd have to try really hard to get me slightly on their side. As it was the opening bars of their first track basically swept all that away, I was basically hooked and all I could do was to look and listen and be hugely impressed.
So what, I hear you ask, did the band do to do this to you. Well, lets start with the songs, huge ear-wormy tune follows huge ear-wormy tune. The performance is scarily casual – they just seem to have huge fun on stage – and this is compelling. It's a 'devil may care' seemingly effortless performance. Their rapport with the crowd was great, it felt like a 'we're all in this together' thing.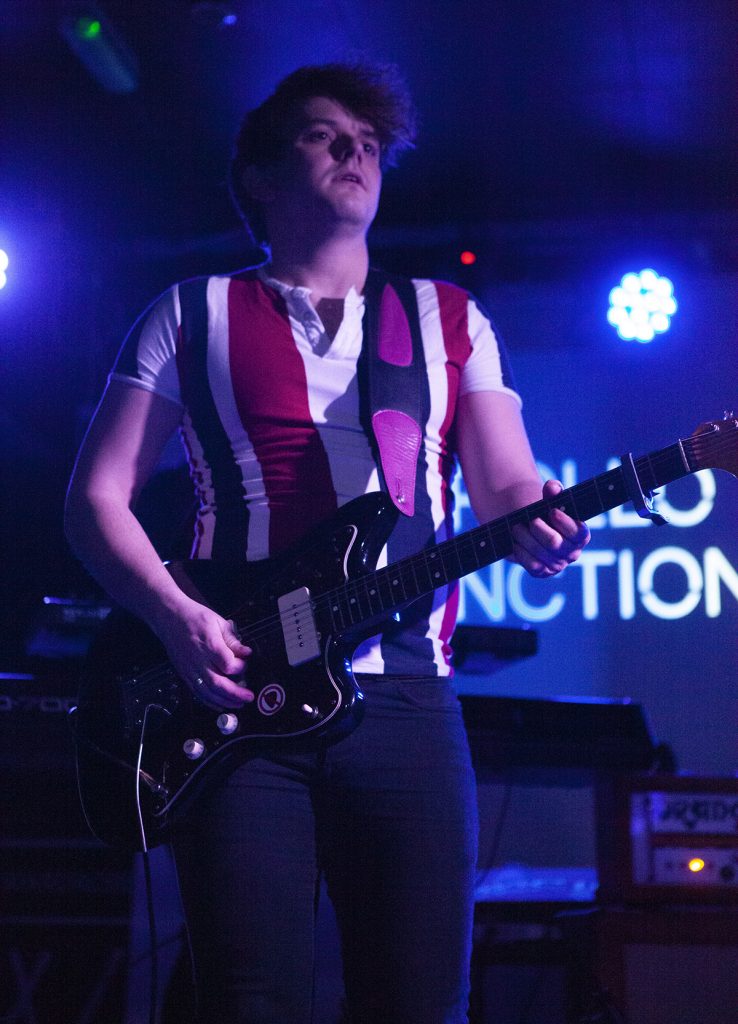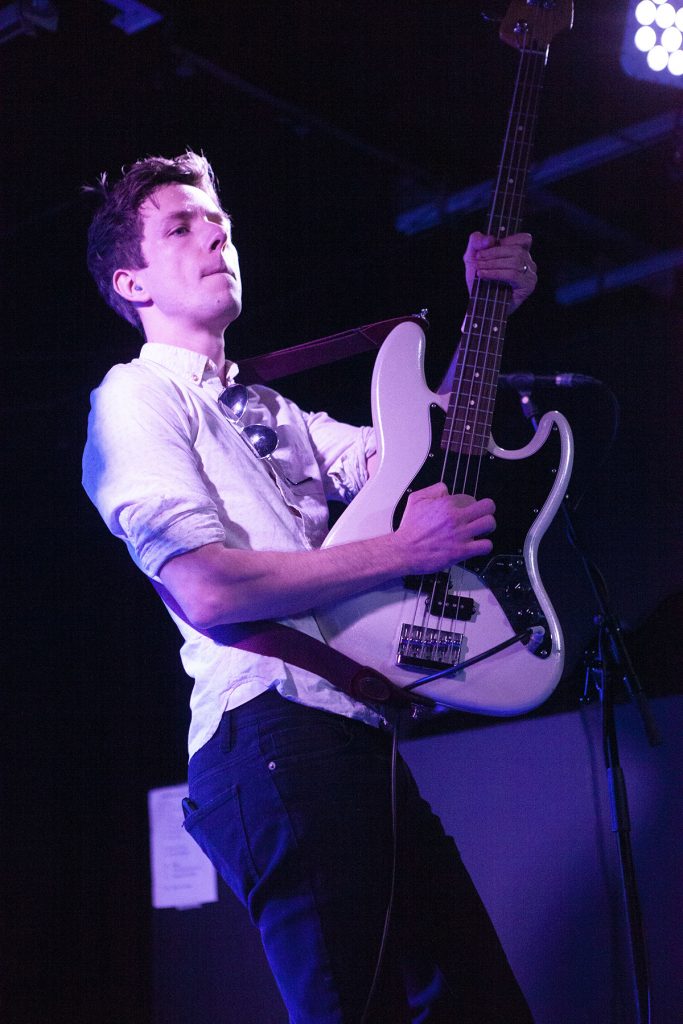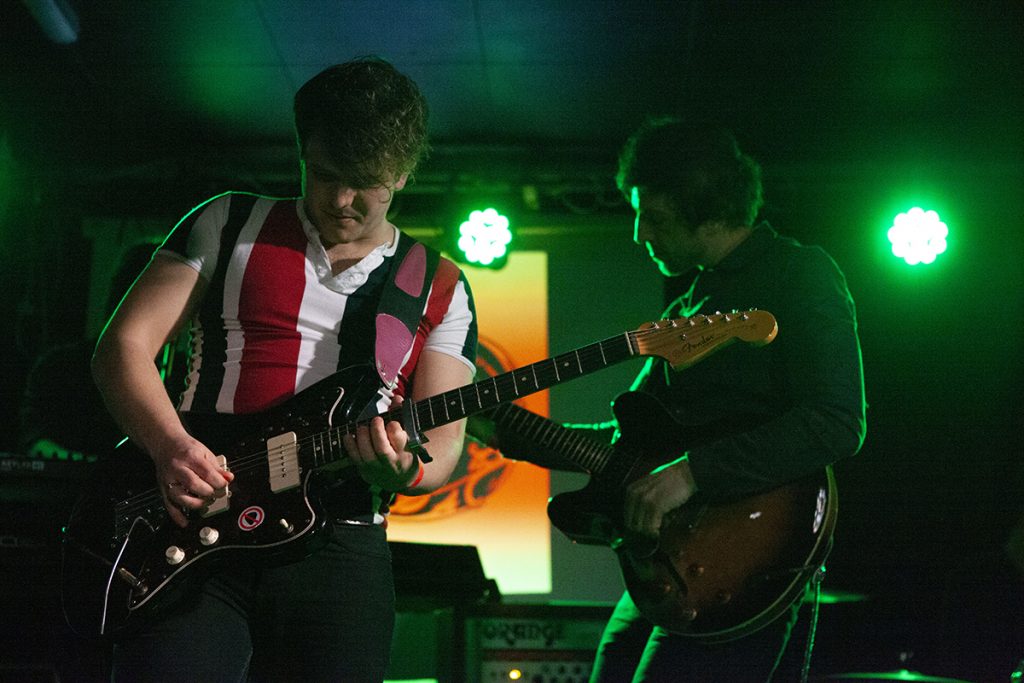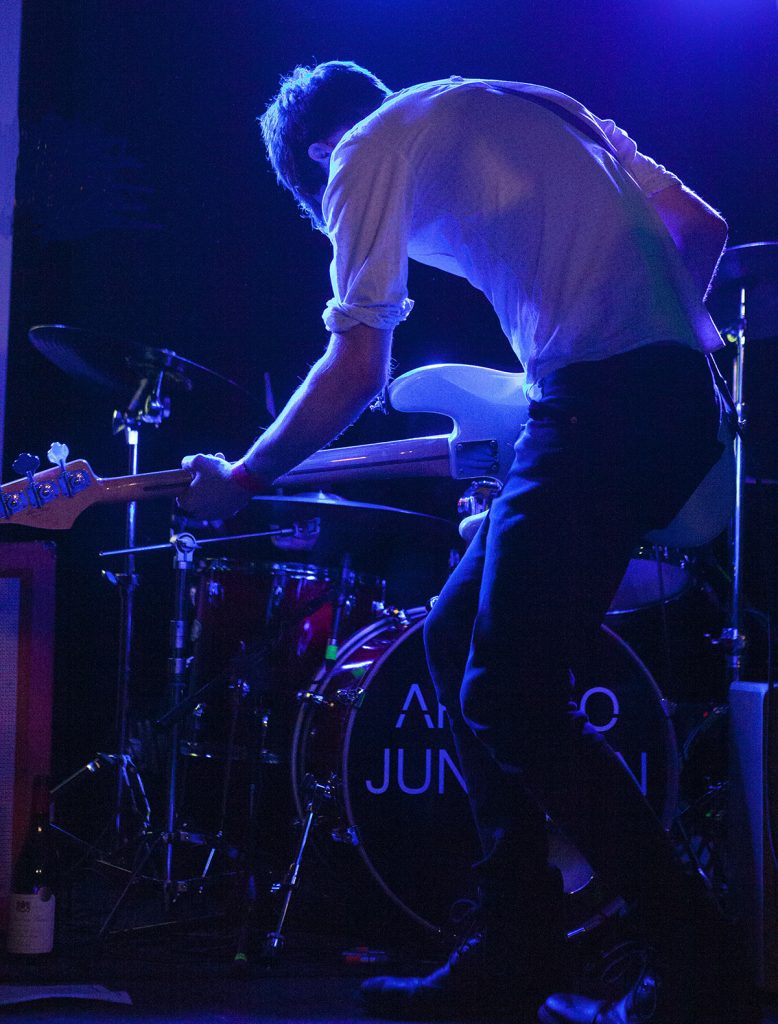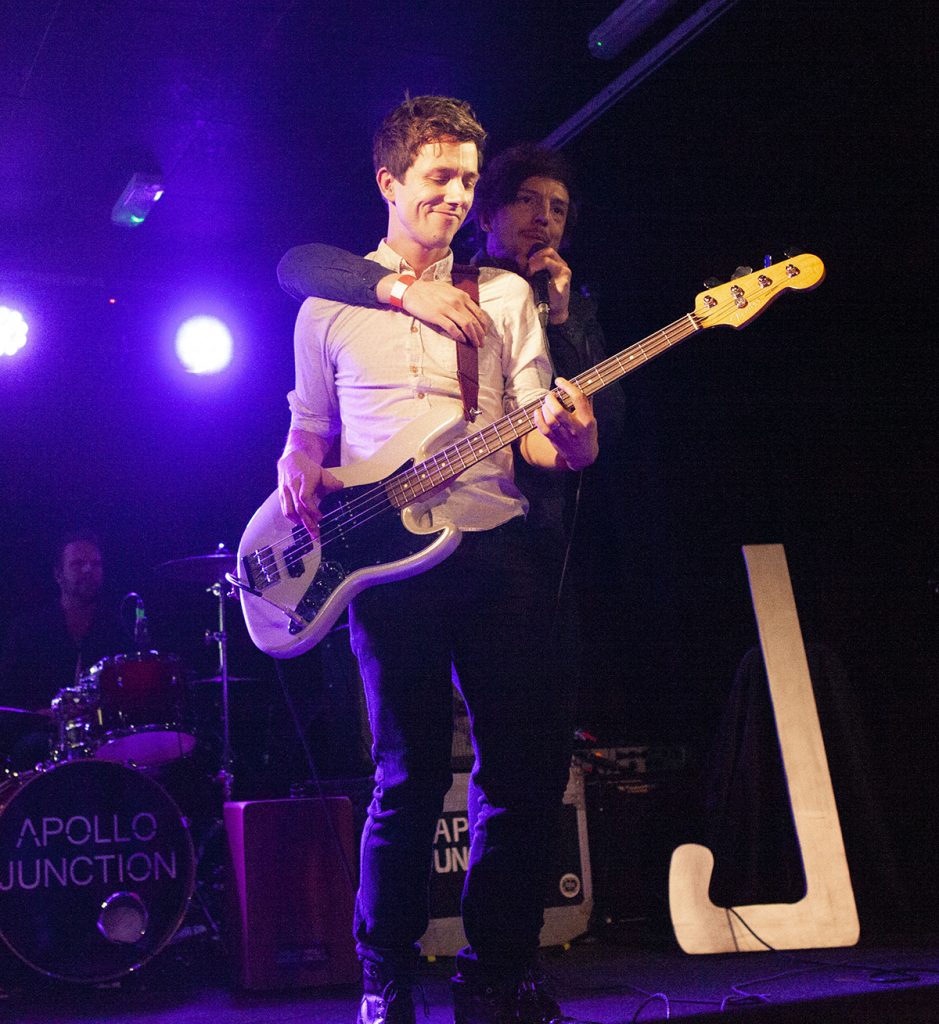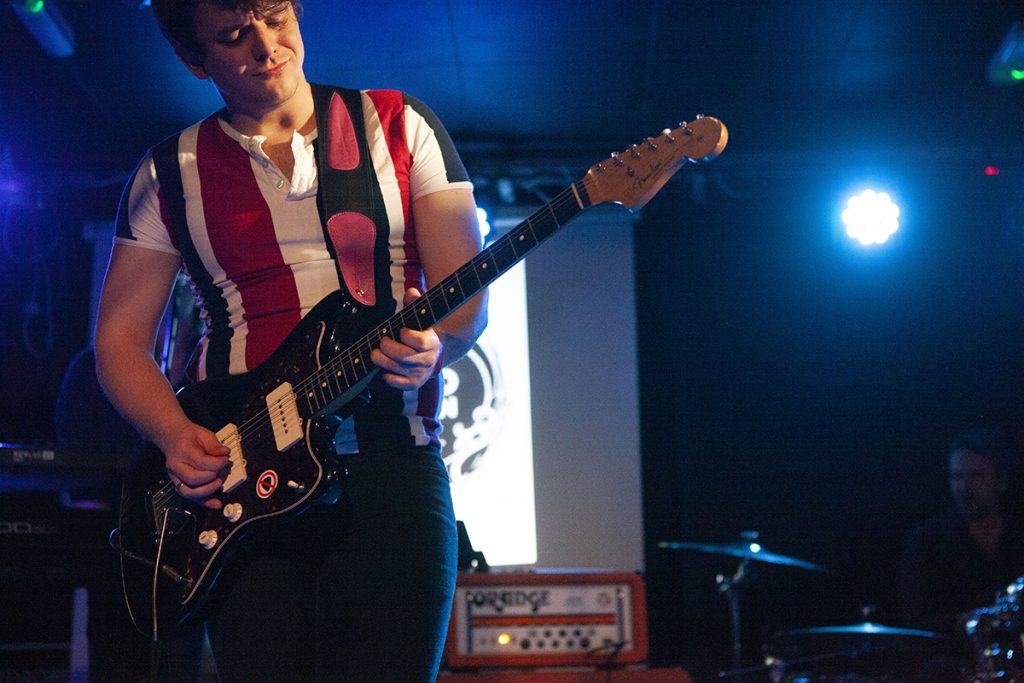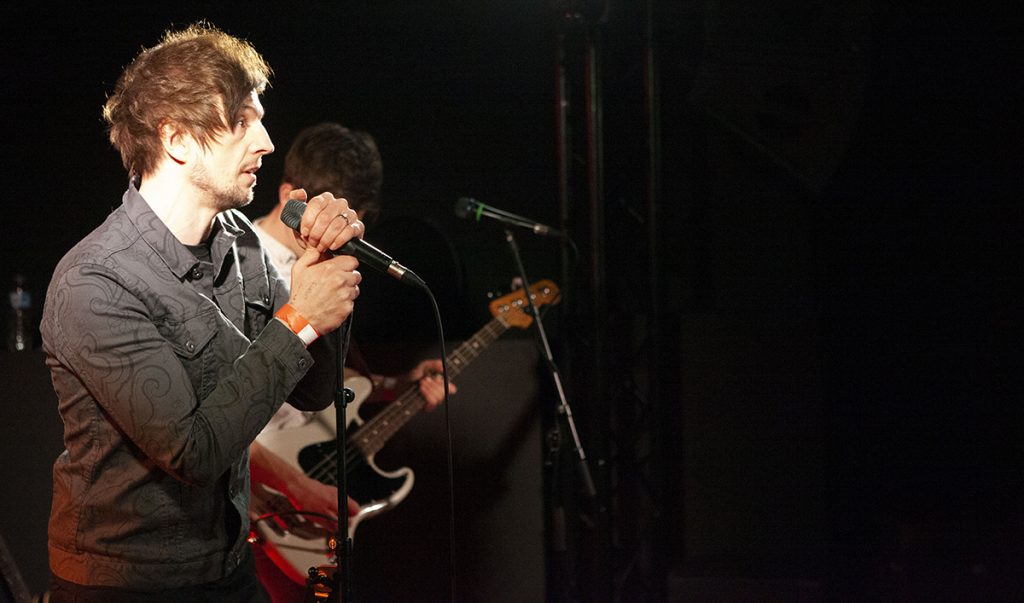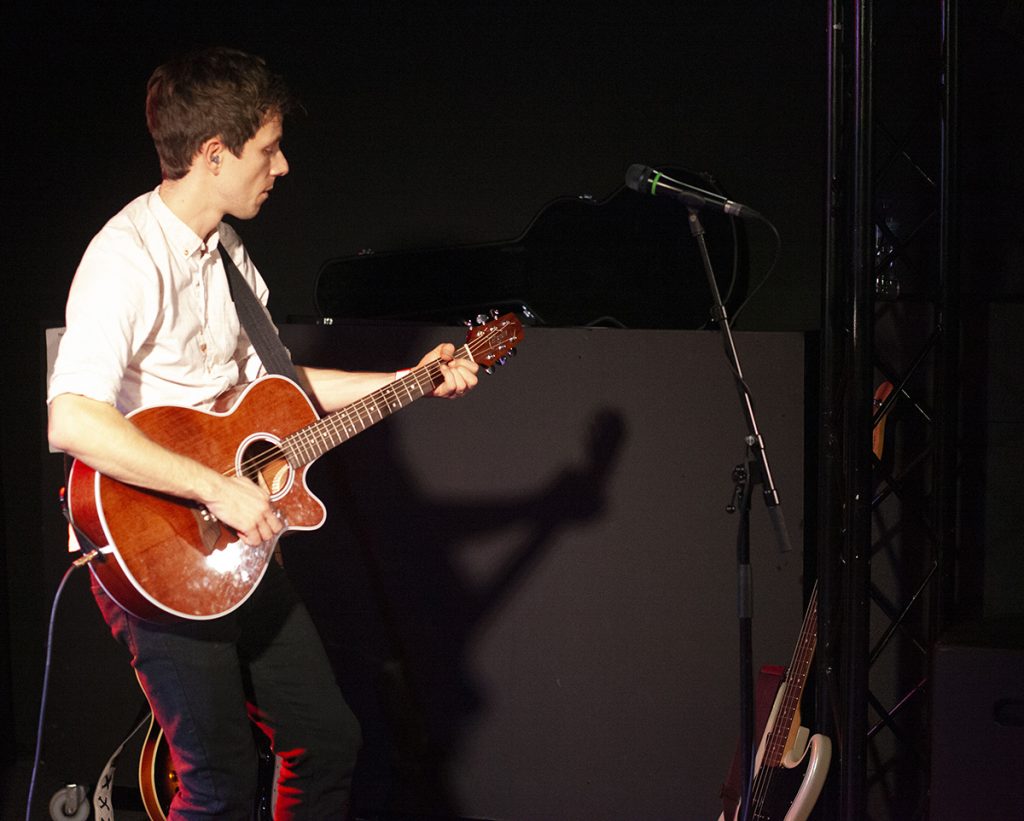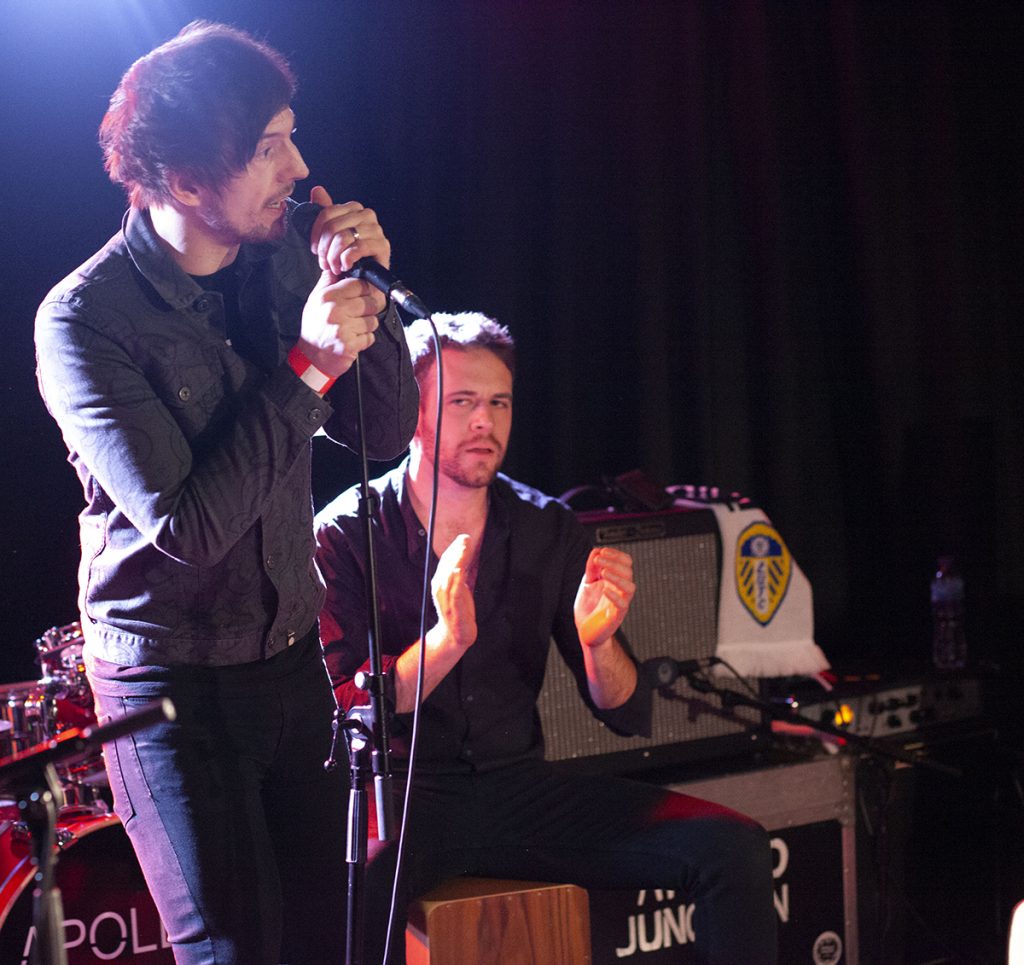 And what else, you ask. The playing was great, no the playing was utterly fantastic, and the vocals were just incredible. The stand out playing performance came, for me during this small acoustic interlude. And this interlude really indicated that their songs are written on acoustics, and that's what makes them so damn good.
You could accuse them I guess, as I did in my review of their single 'Begin', of pulling out all those indie pop tricks, of making every song huge, of throwing in big big choruses into every song, of making every song uplifting. But during their set I started actually trying to listen to song lyrics and noticed from the ones I got that actually there's a depth to their songs that I hadn't expected.
All of this made it an utterly glorious performance that was hugely compelling and incredibly entertaining (and sometimes I'm guilty of forgetting that music can be entertaining, as absorbed as I am in music that is clever, emotional and beautiful). Look if you're not a big indie-pop fan, Apollo Junction will change your mind.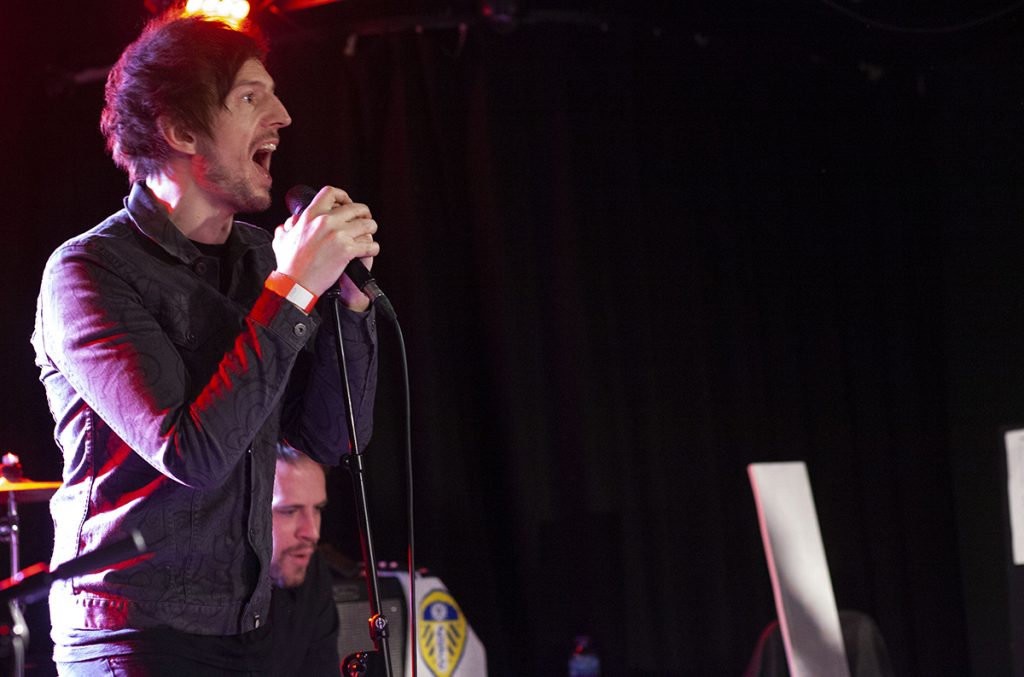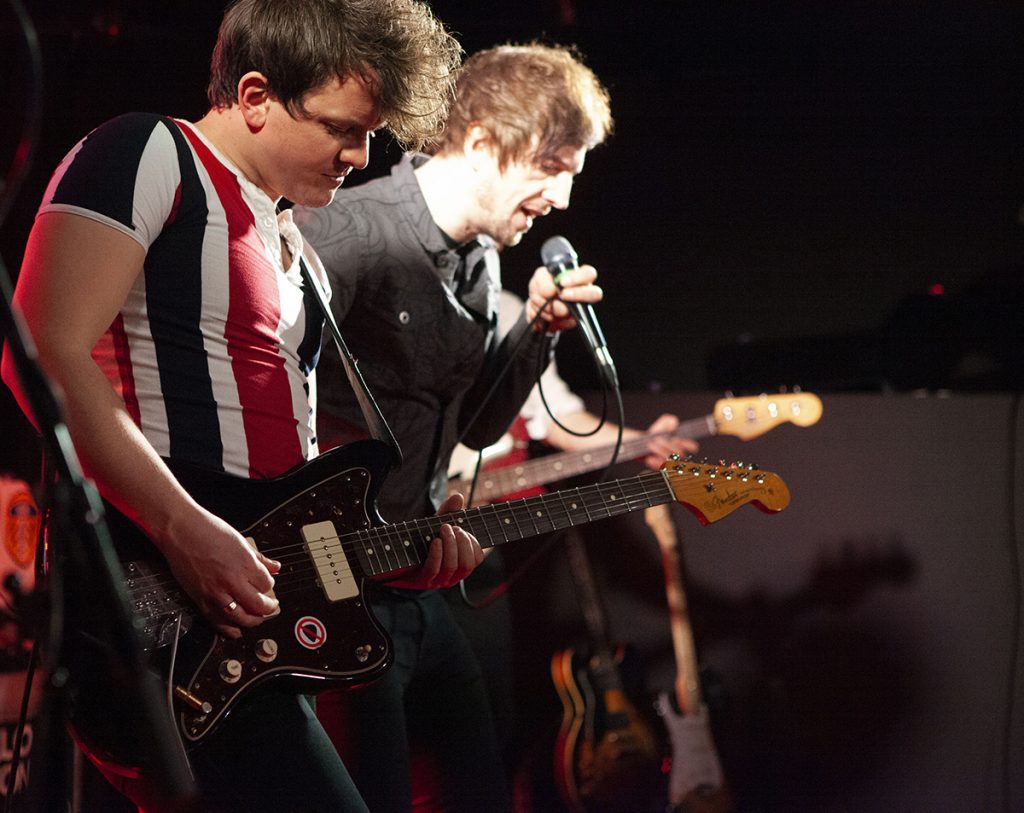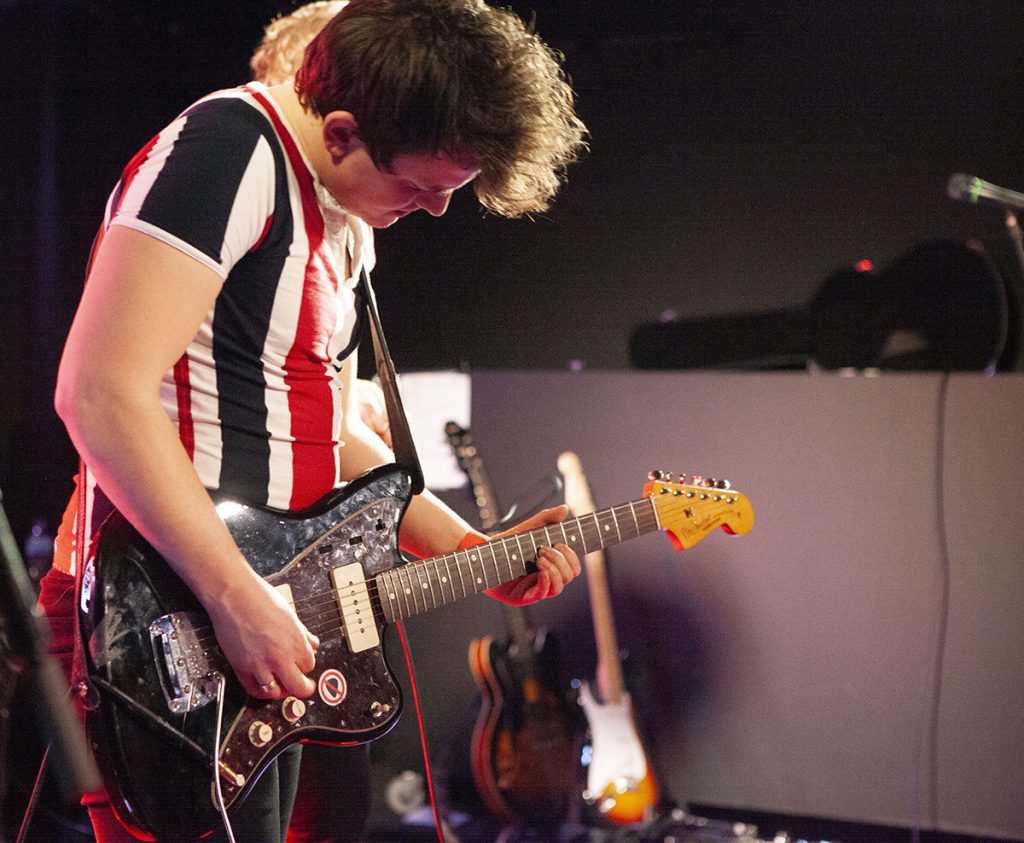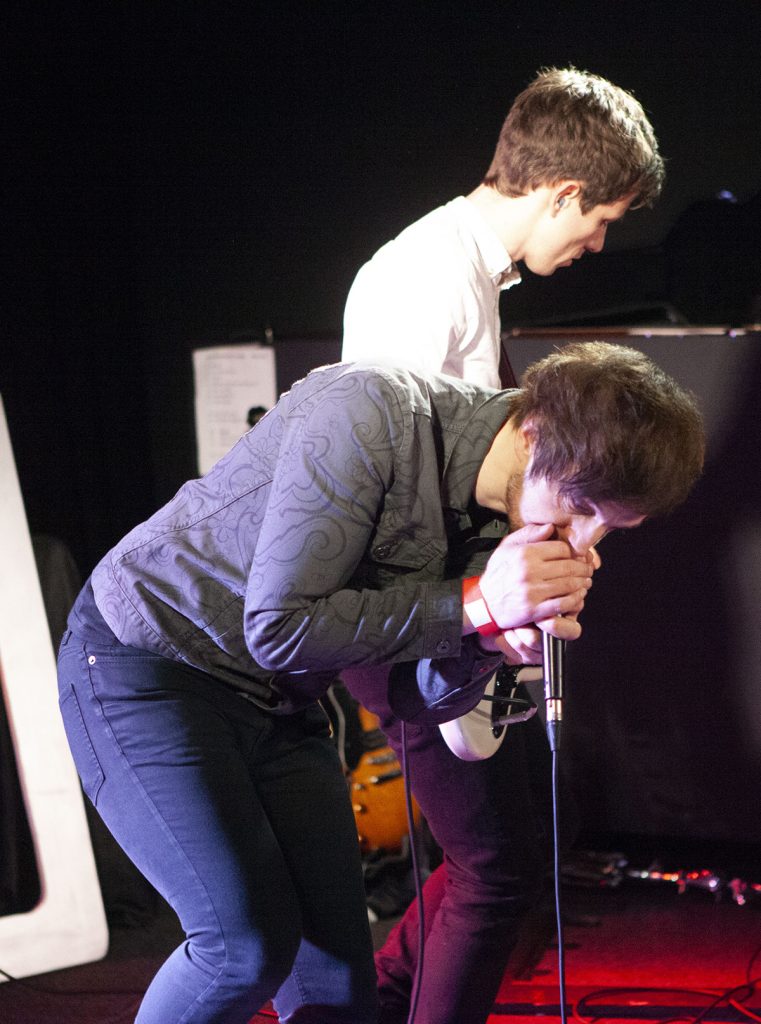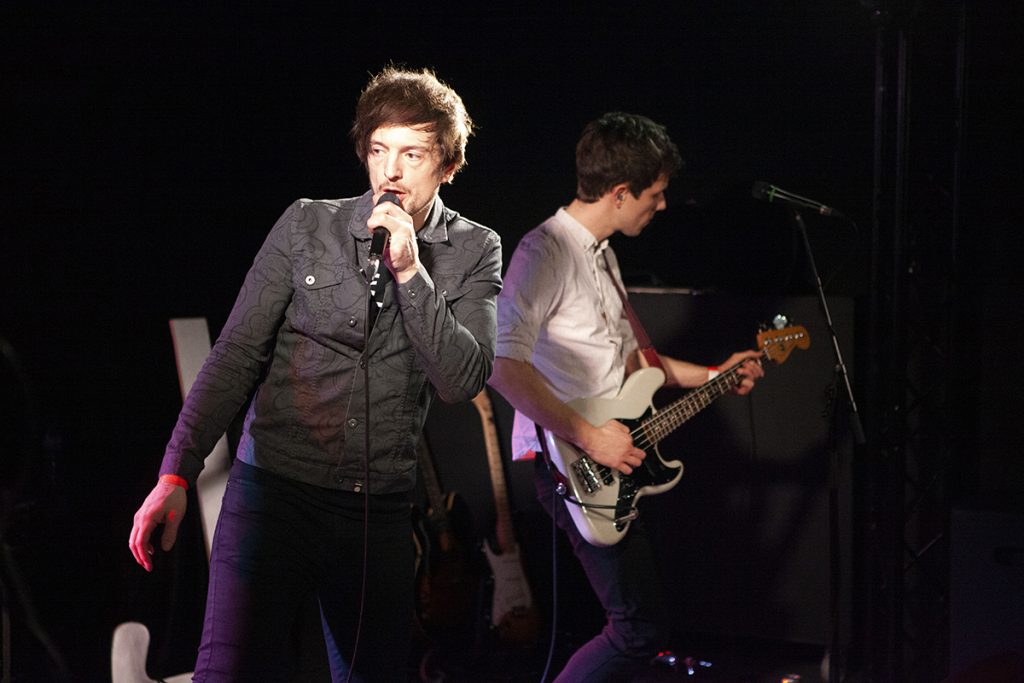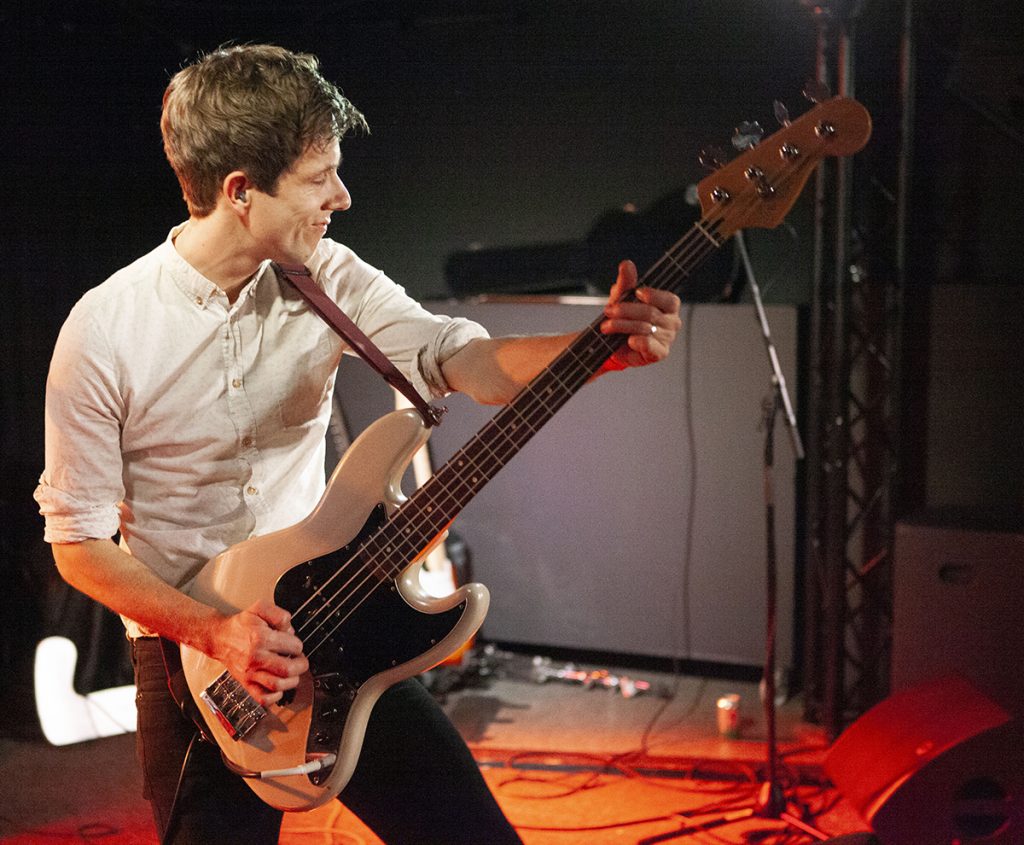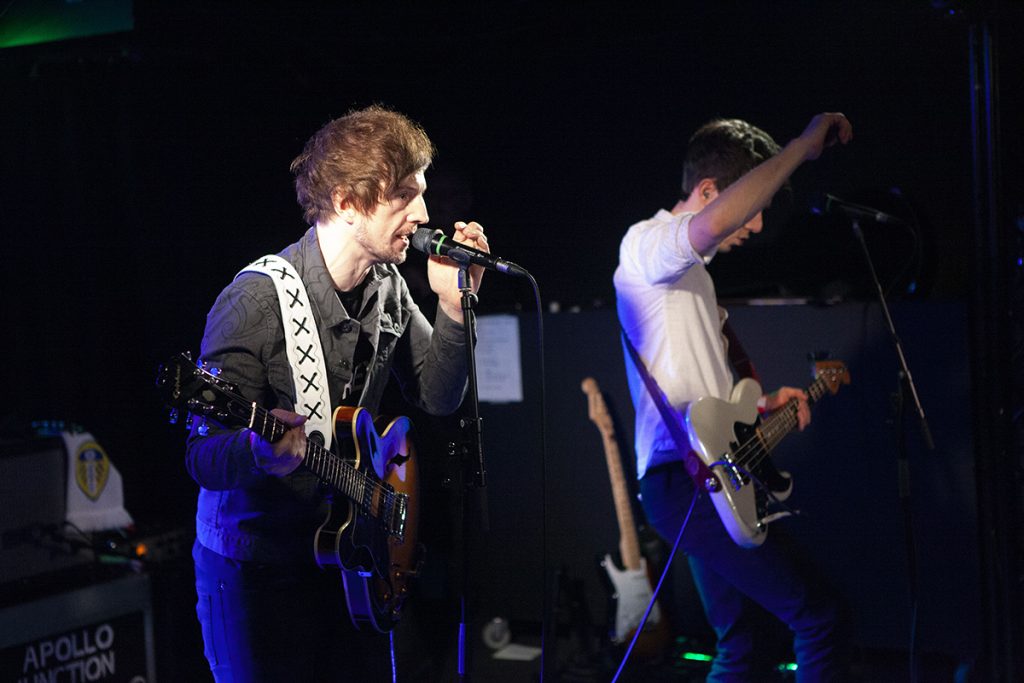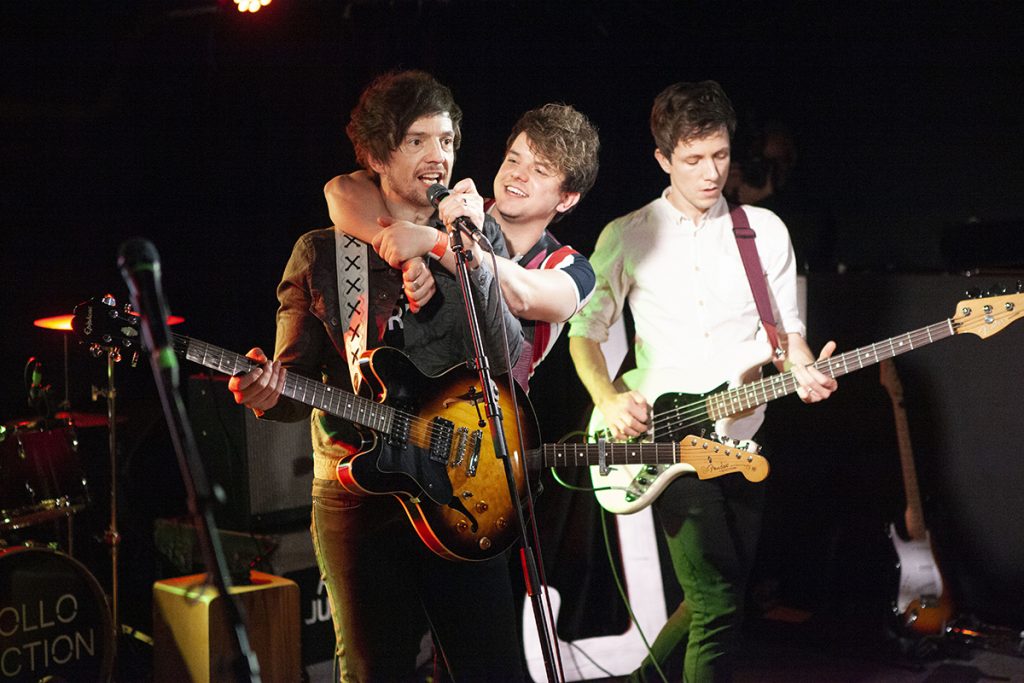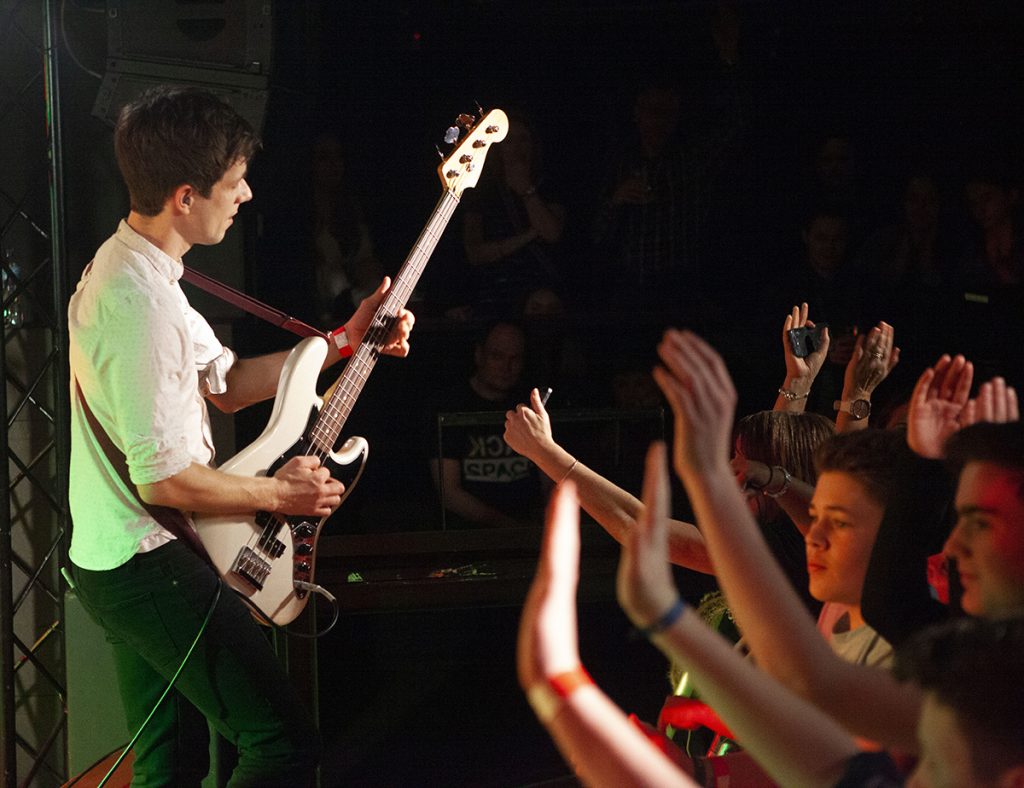 All photos © Frank Roper Photography