San Francisco's The Stone Foxes are squeezing in a quick sound check before they start when singer/drummer/harmonica player Shannon Koehler asks the sound engineer to make sure the bass is set up right as, "we want it to make their asses jiggle". It is right then that we know that it's was worth braving the miserable February weather for this gig, as these guys mean business.
The Californian blues-rock quintet are over in the UK for the first time ever to promote their new album, 'Twelve Spells', which is the band's fourth release.
Support for the tour comes from Bite the Buffalo, featuring the Goneos brothers: Dimitri (drums) and Stof (guitar/vocals). The brothers originally hail from Zambia but are now based in Bath and were a two-piece up until recently but expanded for this tour with Cassidy Jones on bass and Rhys Friery on Rhodes (otherwise known as Bass Cassidy and The Sundance Cat).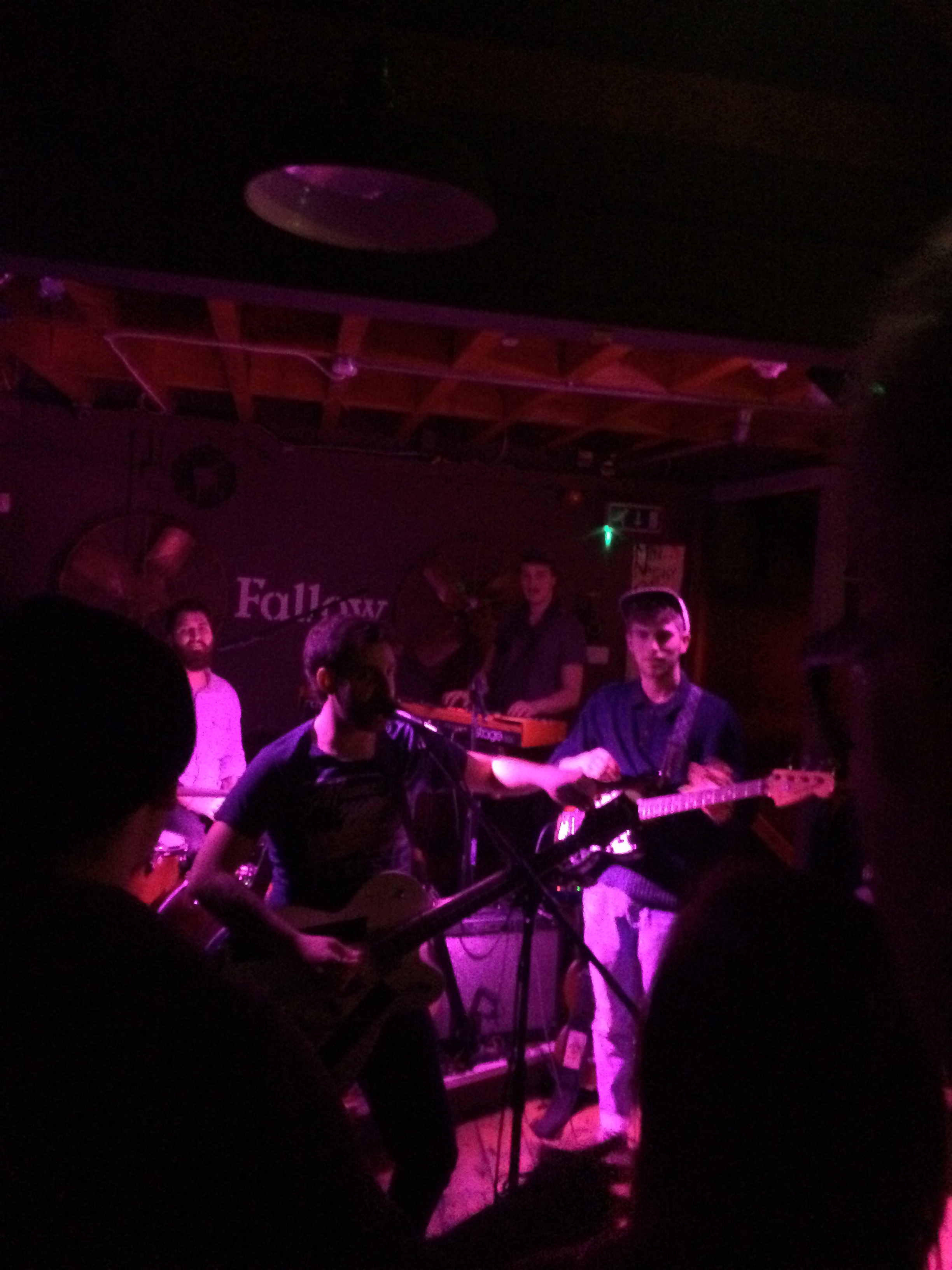 They play a mean line in raw and rowdy rock n roll, from the punky 'Keys to Your Coffin' to the old school 50's style 'Polka Dots' to the Royal Blood-style riffing of 'I Get Down and Around'. Special mention must go to the brilliantly noisy cover of Black Sabbath's 'Iron Man' which they drop in mid-set. They set the tone perfectly for tonight and bow out after a handful of songs to make way for their tour-mates.
Appearing onstage backed by the familiar sounds of the Star Wars theme music, The Stone Foxes start as they mean to go on, tearing into a couple of tracks from 'Twelve Spells' with a ferocious energy. 'It Ain't Nothin' starts with a vicious distorted keyboard riff from Elliott Peltzman and a thumping beat from drummer/bassist Brian Bakalian. The rest of the band then jump in with Koehler and bass/guitar player Vince Dewald sharing full throated vocals as guitarist/violinist Ben Andrews drops some heavy chords on the crowd. The verses are raucous and Dead Weather-esque whilst the song's soaring chorus brings to mind The Black Crowes at their most upbeat. 'She Said Riot' follows quickly after, a full throttle indie-rock tune with Peltzman's Hammond swells giving it a 60's feel.
The set touches on their other earlier releases too, such as 'Psycho', a single from 2011 that has the strut and swagger of the early Black Keys albums, and 'Everybody Knows' from 2013's Small Fires which packs a killer refrain and a driving groove over which Koehler wails on the harmonica. There are also a couple of songs from 2010's 'Bears & Bulls', the clapping, hollering and…well…foot-stomping 'Stomp' which gets the whole crowd moving and the guitar-heavy 'Patience' which leads to a good old fashioned guitar duel between Dewald and Andrews as they trade licks like a young Don Felder and Joe Walsh (Hey, don't knock The Eagles, I watched that documentary on Netflix and those boys could play).
'Eye for Love' is one of the highlights from the night. It features Deald on lead vocals and guitar with Koehler back behind the kit laying down a tight rhythm whilst Bakalian comes out front to handle bass duties. The sharp choppy riffs, swathes of Hammond organ and a catchy chorus make this a definite standout track.
As you can no doubt tell from the various band member's job descriptions throughout the review, these fellas are seriously musically talented. They swap instruments throughout the set and seem comfortable with each one. The soulful, epic 'Cold like a Killer' gives the Foxes a chance to showcase the voice of Shannon Koehler, coming out from behind the drums and singing about the health issues he has faced since a child. He has undergone 11 open-heart surgeries since he was ten years old, a fact that seems at odds with the man bounding across the stage in front of us. This song also shines a light on the musical chops of Ben Andrews. After a searing guitar solo, Koehler kneels before Andrews and presents him with a violin on which he plays another more melancholy solo that ends with a shiver of notes before the others kick in again and take it home.
It's a small room but despite having played for much bigger crowds in the states, The Stone Foxes give us 100%. They literally throw themselves into the performance, the trio of Koehler, Andrews and Dewald bumping into and manoeuvring around each other at the front of the stage, never looking anything less than delighted to be there. A key element to my enjoyment of the gig is how damn fun it looks being a Stone Fox. It's not always something you get from live shows but it's here in bucket loads with these lads. At one point Koehler walks right out into the crowd and has us all hunker down around him as he plays some righteous blues harp. It's a brilliant moment that demonstrates the group's confidence in their performance and in their charismatic front-man's skill in winning over a crowd.
The 'Bite the Buffalo' crew are brought back on stage to join in for the last two songs, a frenzied version of their Slim Harpo cover 'I'm A King Bee' followed by the first single from the new album, 'Locomotion'. '…King Bee' features BTB singer Stof howling the blues alongside Koehler and Deald as the band fall into a slow dirty groove which at one point brings them all down to their knees on stage. The grinding riff slows almost to a stop before Deald leaps up and the song powers up once again. Final song 'Locomotion' is a joyful punk-rock noise, the group thrashing through it at full tilt and everyone joining in for the shouty chorus.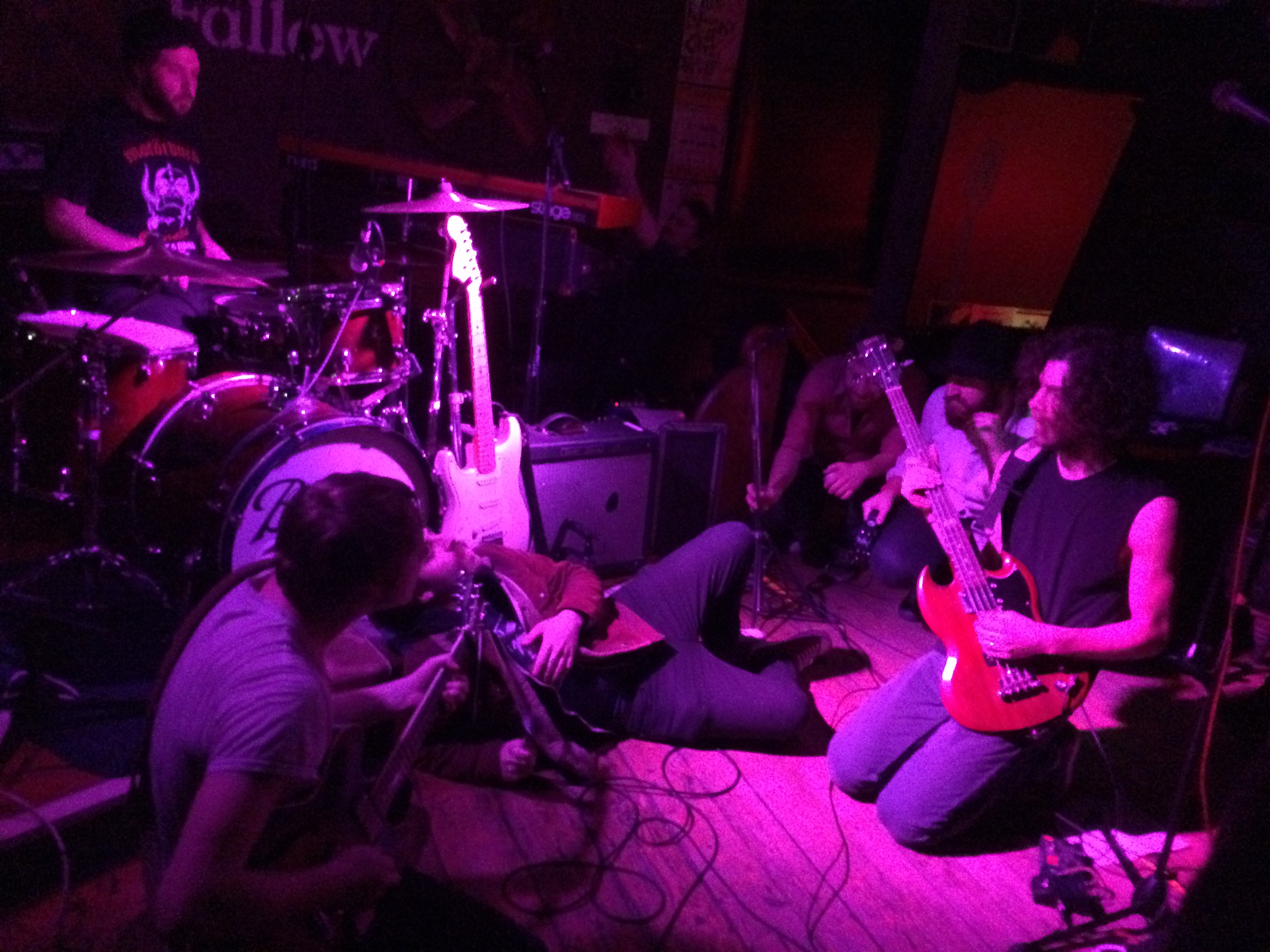 The Stone Foxes leave the stage sweaty and exhilarated and the cheering crowd are in much the same state. This was just a taste of what's to come with this group and I predict we'll be seeing a lot more of them in the future. If you can see them live, then get it done. You won't regret it.
Set List
It Aint Nothin'
She Said Riot
Psycho
Everybody Knows
Eye for Love
Can't Stop
Patience
Cold Like A Killer
Stomp
King Bee
Locomotion
Bite The Buffalo website: www.bitethebuffalo.com
Bite The Buffalo on Twitter: https://twitter.com/BiteTheBuffalo
Bite The Buffalo on Facebook: https://www.facebook.com/BiteTheBuffalo
The Stone Foxes website: http://thestonefoxes.com/home
The Stone Foxes on Twitter: https://twitter.com/thestonefoxes
The Stone Foxes on Facebook: https://www.facebook.com/thestonefoxes
All photos on this page: Rachel Cox