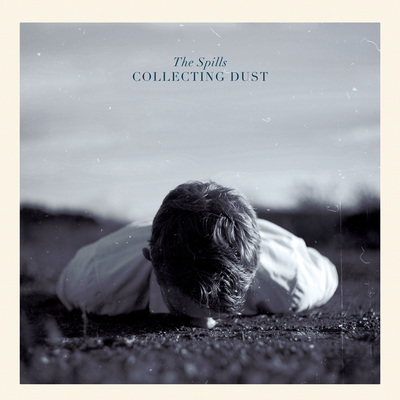 Whilst working on the album, the band were also busy on the live circuit. They shared bills with the likes of The Cribs, Cloud Nothings, Menace Beach, Joanna Gruesome, WOAHNOWS and PAWS. They have just come to the end of a short autumn tour in support of the album which was released at the end of last month.
All this hard work has definitely paid off. The album is a catchy, chaotic triumph, full of ragged charm. The band's sound is firmly rooted in American indie rock with Californian slacker-legends Pavement being their most obvious influence. On songs like 'Waste and Pine', 'Hidden Blood' and 'Pepper's Ghost' the laid back drawl and noodling guitar of singer/guitarist Rob Slater immediately brings to mind Stephen Malkmus. Elsewhere, the lurching rhythm, discordant guitars and half spoken vocals of 'Stopper' give off a distinct Modest Mouse vibe – which is no bad thing, in my book.
One of the album's highlights, the rip-roaring 'Broken Guts,' starts with the ferocity of Cardiff noise-merchants McClusky, all squealing guitars and throat-shredding vocals, before changing pace completely at the end as the fuzzy guitars slowly sway to a halt. This more sedate side of the band can also be seen in the fragile melodies of instrumentals 'I Shot an Arrow into the Air' and the brilliantly misleadingly-titled 'Atomic Arabian Skullcrusher'.
The gentle start of 'Flash Floods' gives way to a skipping beat and solid Pixies-style bass line which powers the song along. It builds to a Radiohead-esque breakdown at the end, the guitars sprawling in feedback. The songs are short and punchy, with 'Rust' the closest it gets to an epic here, coming in at a relatively lengthy four and a half minutes.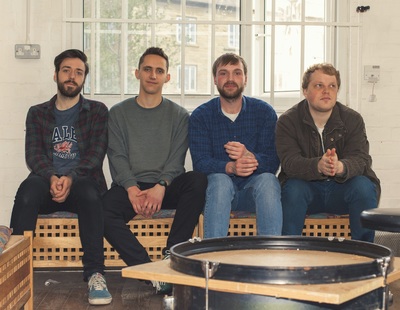 'Nothing's Gonna Kill Me (Tonight)' is the one lone misstep on the album. At only a minute long, and with scratchy production and half-hearted guitar and vocals it gives the impression of a sketch or demo rather than a finished album track. It just seems like an unnecessary addition.
'Floyd' is, to my mind, the track most obviously suitable for release as a single. It shows off the band's pop sensibilities with its chugging guitars and big sing-a-long chorus. The actual first single from the album, 'A Film and a Frame', is another of the highlights featuring a driving, chunky rhythm over which Slater's voice hollers and soars. Here the band bear a striking resemblance to The Frames, one of the best bands to come out of Ireland, with the impassioned vocals and sad-eyed melodies often heard in Glen Hansard's work.
This band have been described in the press as 'Yorkshire's best kept secret' and whilst that might have been true in the past, that should all change for The Spills with the release of 'Collecting Dust'
Spills website: http://www.thespills.co.uk/
Spills on Twitter: https://twitter.com/thespillsband
Spills on Bandcamp: http://thespills.bandcamp.com/