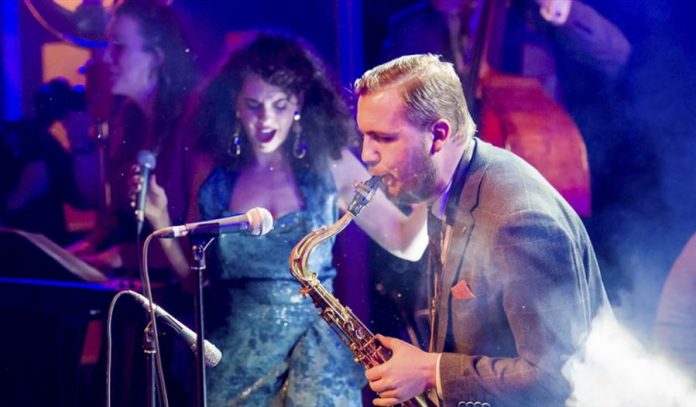 The Down for the Count Swing Orchestra bring the sounds of the Swing Era back to life, with a stunning and energetic show described by Time Out London as "one hellova celebration of vintage music".
Down for the Count are an 11-piece mini big band who re-create classic tunes from the likes of Duke Ellington, Count Basie, Ella Fitzgerald, Louis Armstrong and Glenn Miller. But this is no mere nostalgia trip – Down for the Count perform each song in their own unmistakable style, breathing new life into the best vintage music.
The band is led by pianist and arranger Mike Paul-Smith, who orchestrates most of the band's songs. The musicians in the band are aged between 25 and 32 years old and many of them trained at top UK conservatoires and universities. The band's top class instrumental solos, sublime vocal performances, and irresistible humour and joie de vivre, never fails to deliver a show that will leave you feeling uplifted and wanting more.
Tickets: https://www.theatreroyalwakefield.co.uk/whats-on/down-for-the-count-swing-orchestra/