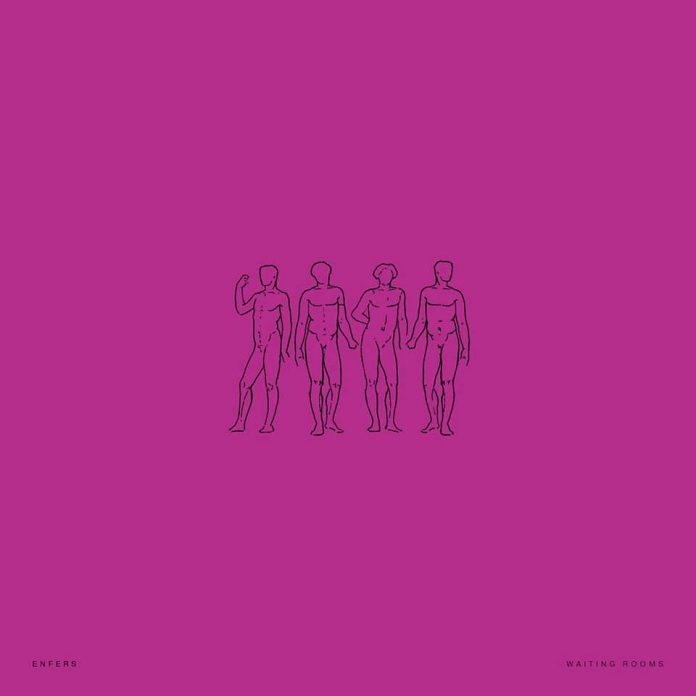 Leeds-based four-piece Enfers have released their third single 'Waiting Rooms' ahead of their debut EP 'Come When They Call Labour' which will be released on 1st September 2021.
Their first release 'Haunted' set out their stall; Enfers are on a mission to 'redefine the guitar band model' with contemporary pop melodies and abstract true to life lyrics.
'Waiting Rooms' is the follow up to their second single 'Awake' – this new track takes a different approach, presenting a slower and lighter instrumental in comparison, with lyrics that embody the journey of finding new relationships in the 'twenty-something' period of life.
Sam Donley on 'Waiting Rooms' and 'Come When They Call Labour':
"Our debut EP is a collection of songs that encompass many of the ideas, lyrics and melodies that we've been gathering and holding onto for a while now. Some songs stem from ideas that were written years ago, whilst others were written only very recently. In many ways, the tracks which we chose for the EP are the ones that most represent the journey from when we first formed the band to where we are now. Each one is quite different to the next but all of them live somewhere along the spectrum between commercial pop and indie rock.
'Waiting Rooms' started as an acoustic song that we'd had for a while. Jonny and I were having a writing session one evening, and after working on a couple of ideas that weren't really coming to anything, I started playing 'Waiting Rooms'. We'd been loving 'Kyrie' by Mr Mister at the time of writing, so took some influence from that more epic rock sound. We're just a simple pop band, but I think the single and the EP present a lot of ideas that we hope to push even further going forward whilst also hopefully including as many catchy hooks as possible."
Links:
https://www.facebook.com/enfersband
Twitter: @enfersband
Instagram: @enfersband