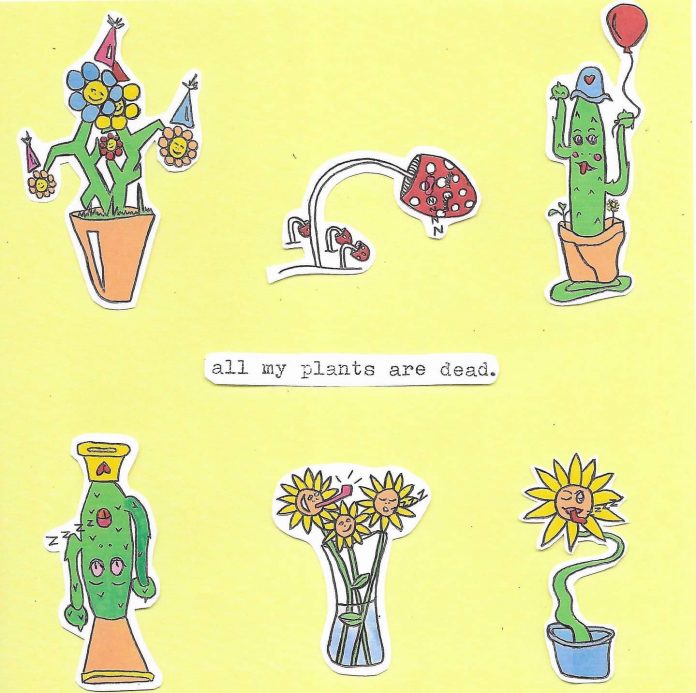 Back in the Summer of 2019 (wow that feels so long ago now) I reviewed crush's single 'Glue'. I adored it, it was a lovely shoegazey song. I adore 'All My Plants Are Dead' just as much, possibly even more. On second thoughts, definitely more.
The thing this track still has that dreamy shoegazey thing going on, but it's more dreamy. And it's more complex. It starts all dreamy and slow and quiet before building to something fuzzy and oh so lovely, before it drops out and there's something that is at once both jazzy and dreamy shoegaze. It still does that off-kilter thing but with added weird guitar sounds that stab in and thrill. And Amber's vocals just shine. Oh, and in the jazzy bit there's a spoken vocal section that is unexpected and wonderful.
This track is loaded with so many reasons to love it. It's both joyful and poppy, and has musical depth.
If you're, like me, a fan of The Seamonsters then this is going to be for you, it has an indie edge to it as well as all that other goodness. If you, again like me, really like The Orielles then you'll love this.
And if you need another reason to love this, any band that says in the description bit of the Soundcloud preview 'have you ever stabbed a cactus to death?' has to be a band you must listen to.
Go get on it, friends.