ERLAND COOPER has announced 'HETHER BLETHER', the third and final album in a trilogy of releases shaped by the islands where he grew up, due for release on standard and limited-edition vinyl, CD and digitally on 29th May 2020 via Phases. Erland has also announced a UK tour for the autumn.
Featuring new poetry by John Burnside, written after a trip to Orkney with Erland which was documented on the BBC Radio 4 programme Wild Music, as well as spoken word from the award-winning musician Kathryn Joseph plus ambient tape and modular synth work from Hiroshi Ebina, the track draws us into Erland's world with a slow-moving portrait video directed by longtime collaborator Alex Kozobolis.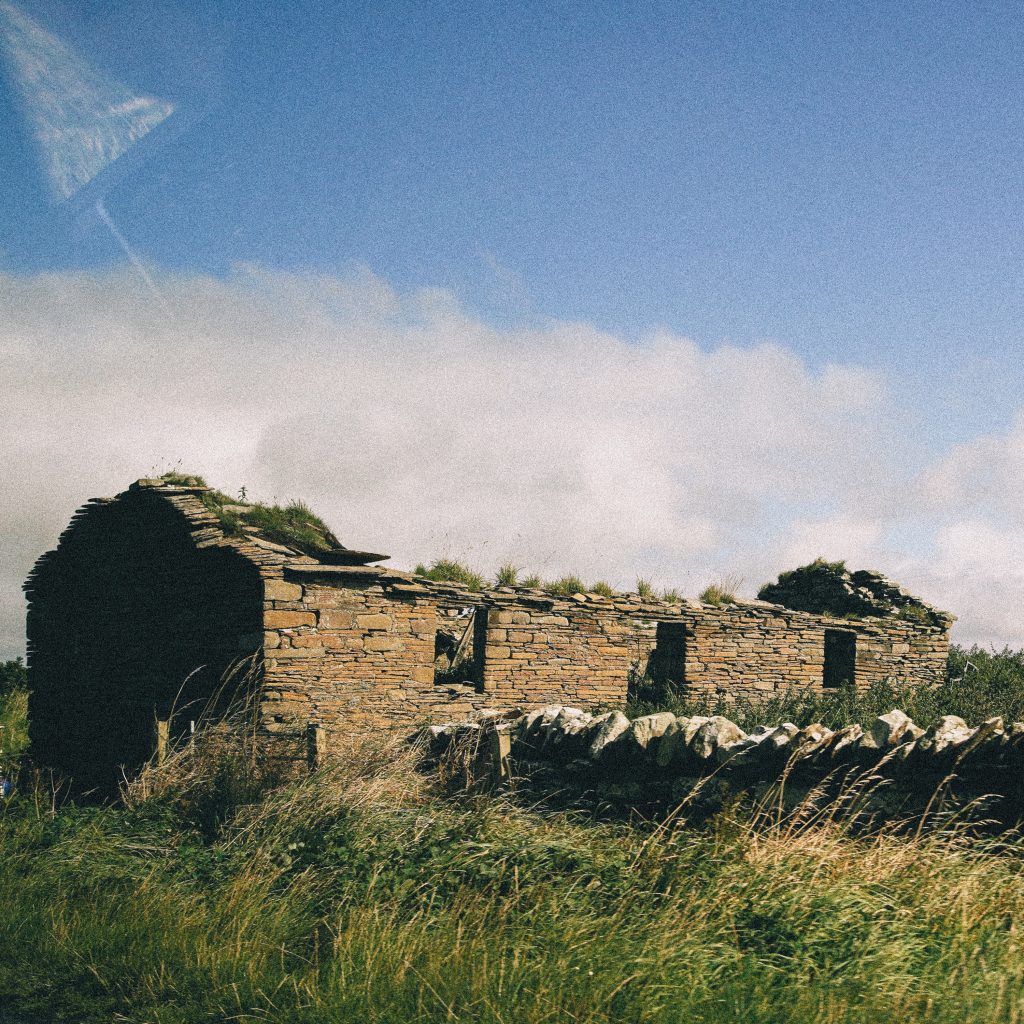 Hailing from the archipelago of Orkney in Scotland, the contemporary composer and multi-instrumentalist has so far in this trilogy explored the birdlife – 'SOLAN GOOSE' – in 2018, the sea 'SULE SKERRY' in 2019 and now on 'HETHER BLETHER', he turns his attention to the land and its people. Named after a hidden island in folklore, said to rise green and fertile from time to time from the foam, and inspired in essence by Orcadian poet George Mackay Brown, filmmaker Margaret Tait and composer Peter Maxwell Davies before him, this final album is a celebration of the islands' memories held in timeless landscape, community, myth and mythology.
HETHER BLETHER looks to the past through the stories of the island, and to the present and future through its people, weaving elements of Solan Goose and Sule Skerry, bringing them together in a full circle around the cycles of the changing seasons. Throughout the triptych, Erland explores a restorative path in the rhythm and poetry of the everyday, deep within a land and community at the edge of the world. On the album, as on the albums before, song titles are taken from local dialect and acknowledge the places and stories of the island [Noup Head, Rousay, Longhope] as well as the people themselves [Peedie Breeks, which translates as 'children'].
Erland's own voice is a point of strength and vulnerability on this final part of the trilogy: 'SOLAN GOOSE' didn't feature his vocals at all, 'SULE SKERRY' only featured them briefly. Here, they are given room to breathe, to invite us to new paths of discovery and exploration.
'HETHER BLETHER' ends with Erland singing a lyric borrowed from celebrated film composer Clint Mansell on a song with a title that sounds full of intent: Where I Am Is Here, a work about time and memory, its repeated phrase "Love now more than ever" feels like an urgent demand for our times. It's a natural end-point for a project that began with one man needing to retreat from the chaos of everyday life, to return to where he came from, taking all of us with him, to the very roots of ourselves. Its last line "Time will show you how" also reminds us how the past and present have always connected in our lives, bringing our experiences full circle.
'HETHER BLETHER': TRACKLISTING
• Noup Head
• Rousay
• Peedie Breeks
• Skreevar
• Longhope
• Linga Holm
• Hildaland
• Hether Blether
• Hamnavoe
• Where I Am Is Here
ERLAND COOPER: LIVE
SEPTEMBER
Thu 24 MANCHESTER Hallé St Peter's
Fri 25 LEEDS College of Music
Sat 26 BIRMINGHAM St Paul's Church
Sun 27 STROUD St Laurence's Church
Mon 28 EDINBURGH Summerhall
Tue 29 EDINBURGH Summerhall
Wed 30 BRISTOL St George's
OCTOBER
Thu 01 BRIGHTON St George's Church
Fri 02 CANTERBURY Gulbenkian Theatre
Fri 09 BELFAST First Presbyterian Church
Tickets are on sale now at: http://www.erlandcooper.com/