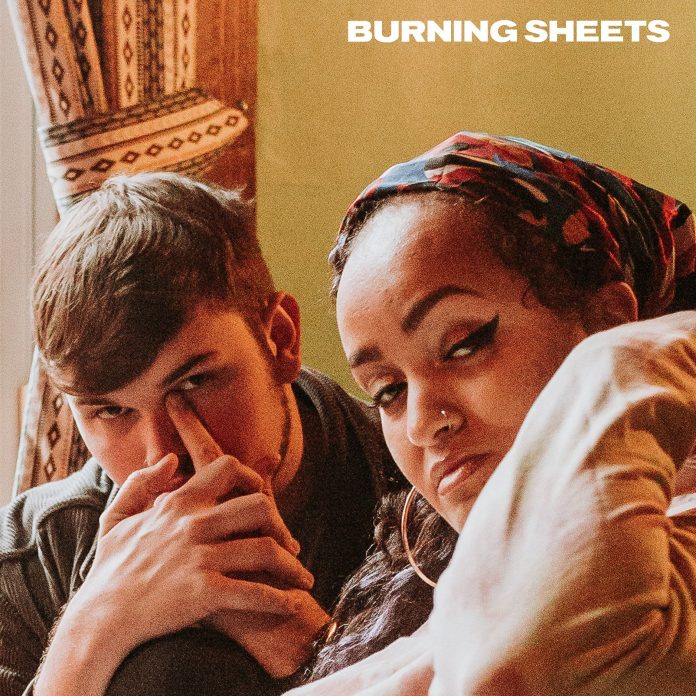 In January this year I reviewed Internet Raised's debut release 'Better' and was mightily impressed. Not that this should have come as any surprise given that the duo are Oliver Pinder and Vanessa Maria who very definitely have form individually.
Their debut combined a kind of singer/songwriter indie-pop sound with trip-hop, but for their second release the sound is indie-pop. But you wouldn't really expect these two to do that 'straight' and they don't; there's a touch of folk here, a twinkling trip-hoppy sound there, a dream-poppy sound that infuses the track.
The sound of this thing is as smooth as you like – richly layered keys, heavenly backing vocals. The star of the show is, however, their vocals; boy can these two sing. Those vocals compel. Combine this wonderful sound with a tune that is catchy as hell, a song that almost insists you sing-along; and we have something fantastic.
The cherry on the icing on the cake is that this is way more than a beautifully put together catchy pop song. This song has great words. Words that are going to resonate in some way to all of us. The duo explain ''Burning Sheets' is a song about letting your hair down. We wrote it in the middle of the first lockdown when all we wanted to do is go to town and have a drink'.
The thing about this song is that as you listen 'just one more time' – it does that to you – the song opens up to you, you start to hear different parts of the song, the stories it tells weave a magical and intriguing whole.One listen and you just can't put it down.
It's not a song full of flashy playing or vocal gymnastics; it's the whole that is wonderful in a very understated way (I can think of no other way of putting it) – the words, the tune, the sound, the vocals together make something really really fantastic
The info
Internet Raised is Oliver Pinder and Vanessa Maria, who were both raised in Bradford. The pair have shared a strong passion for singing and song writing since they were young, basing their music around the concepts of love, loss, growing up, experimenting and identity. Their name derives from the idea that young people today are influenced by a 'third parent': the Internet. This concept was influenced by a poignant lyric in 'A World Alone' from Lorde's debut album 'Pure Heroine', an artist who is an inspiration to the duo.