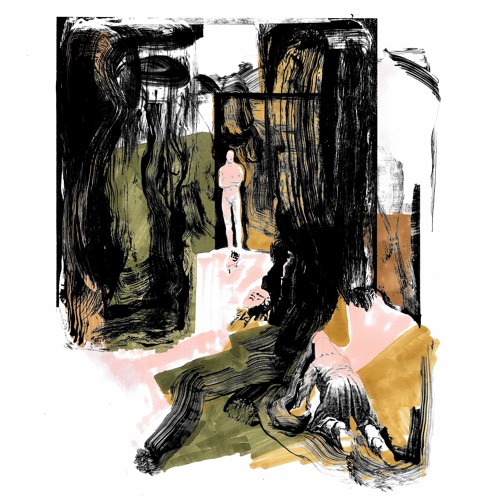 Right now it seems that every other band I'm reviewing is a post-punk band, not that I'm complaining of course. LUMER are another band who take post-punk in 'a different from the one you expect' direction.
The start of the track might lead you to expect what I'm going to call 'a fairly straight classic post-punk track'. It's all heavy pulsing bass, declaimed vocals, scratchy anxious guitar but then suddenly it blossoms into rich as you like almost pop lushness. The alternation between the two is telling a story; there's the grind of low wage exploitation and the reality of life for many, and the English Dream.
The song was written as a social commentary from the perspective of lead singer Alex Evans. Alex says "English Dream tries to epitomise my cynical view of my country. Why are you supposed to put so much in for very little in return? There is this constant battle, it seems, to find any form of joy in the political and social climate that we are currently surrounded by. I feel that we have to crawl on our knees for our leaders whilst very little is being done in protest from our people".
Musically the track reflects the subject so well that the effect of the hard hitting words is multiplied. The sad reality of living here now is brought into ultra high definition focus. Indeed you wouldn't be wrong if you described this as a protest song, it's more than commentary.
There is a certain sad beauty in the emotional weight this track has; that perfect combination of words and music, a powerful combination. This is an absolutely fantastic release. I can't recommend it highly enough.