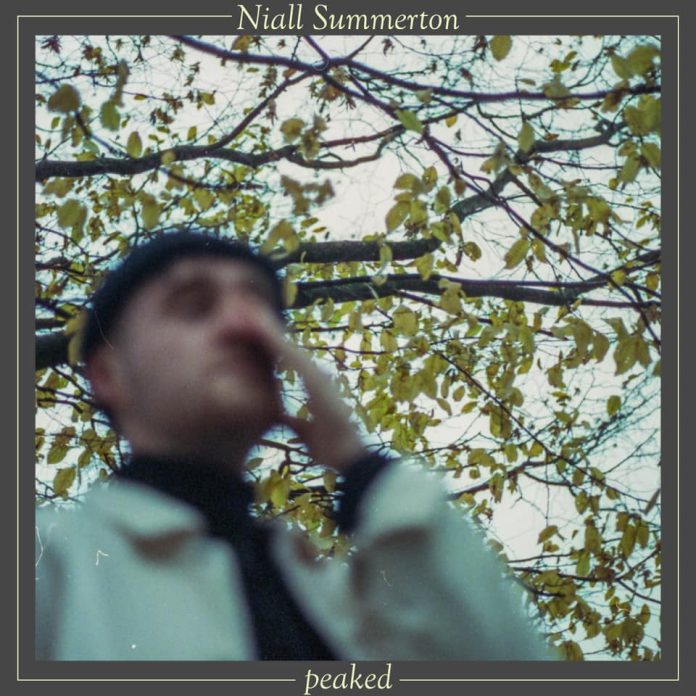 I really like Niall's music, so much so that I get a little buzz of excitement when I see his emails asking me to review a release. And I'm never been disappointed, this is no exception to that rule.
Niall has taken a different direction for this song. It's moved away from his usual Americana/Indie-folk style to something that, as my helpful friend said, sounds a bit like a sparse Aztec Camera with a jazzy edge. But what hasn't changed is the craft that he puts into his song writing – this song sounds 'simple'. I say 'simple' because simple isn't easy to do, it doesn't have loads of layers of sound to cover any gaps. The arrangement of this is loose – there's strummed guitar, there are bursts of mellow guitar, there are sparse drums, and there is the most wonderful jazzy solo at the end of the track. And most importantly what hasn't changed is that this song is mellow like his previous releases, it's music to relax and chill to.
But crucially, given that they're up front, the words of this are great. I have been playing this on repeat just so that I can get the words. And Niall sings in this gloriously relaxed and laid back way.
What this all adds up to is something quite quite wonderful. Something that I become quite addicted to. Niall, could we have more songs like this please. pretty please. If you've not listened to any his music, I urge you to take a listen to this, it's compelling and captivating.
The info
'Peaked' is the second single from indie folk artist Niall Summerton. It tackles the inevitability we all face of having to grow up and the longing we have to be a little younger once more. Niall has been experimenting with analogue synthesisers and production methods in creating a maturer sound, moving away from the safe confinement's of Americana/indie folk. There is a nod to the simplistic-yet-effective songwriting mastered by Neil Young (one of Niall's main inspirations), with the inclusion of the jazz inspired solo towards the end of the track being taken from Niall's enjoyment of the genre.
"I have been sitting on this song for over 6 months. It came very naturally one morning as I panicked over the thoughts of adult life and responsibilities. Nobody is ever ready to grow up and I think anyone that says they wouldn't rather be 18 is lying!"